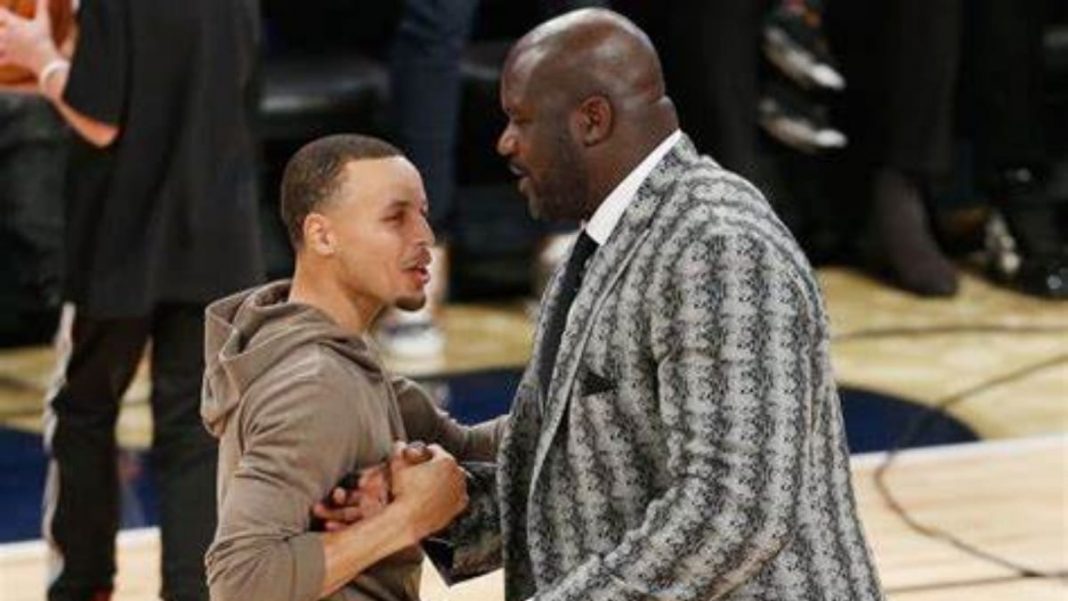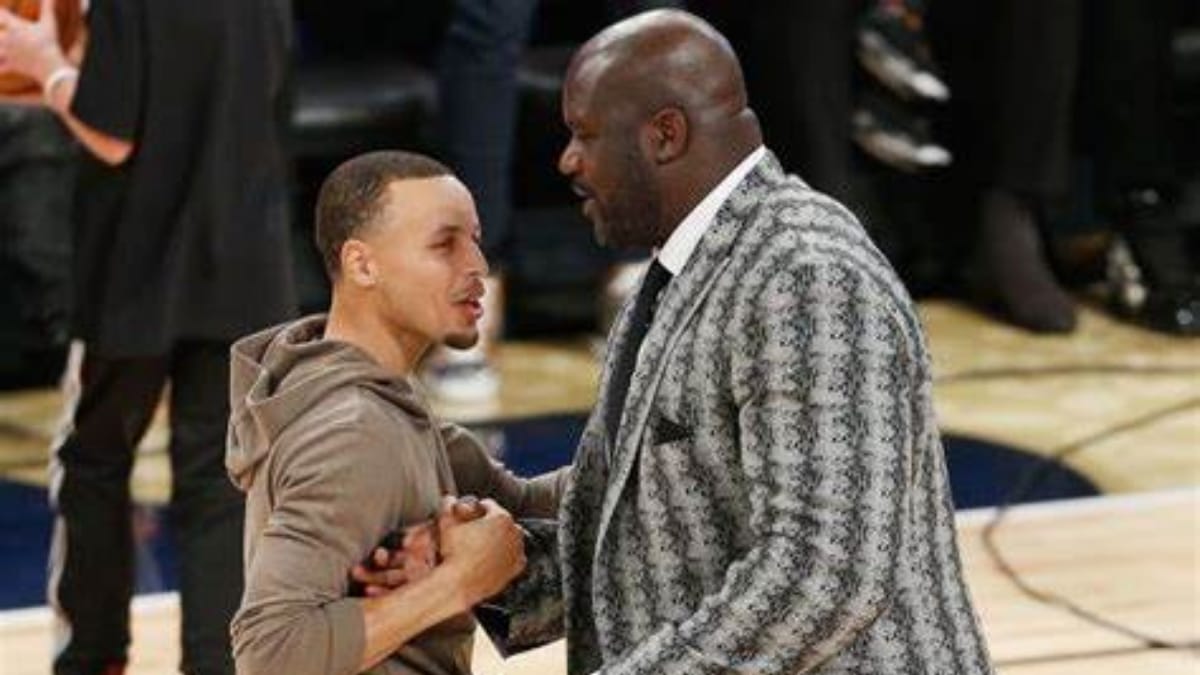 Stephen Curry is dropping MVP numbers this season for the Golden State Warriors. The 32-YO shooting prodigy has already been mentioned as the best shooter NBA has ever seen. The Golden State Warriors are back on track winning 7 out of their last 10 games. Stephen Curry made a strong comeback after his tailbone injury. Stephen Curry has become the best player for the month getting huge numbers out of his three-point shooting. He is often termed as un-guardable with his ability to create separation just before launching a triple. However, former NBA legend Shaquille O'Neal has a list of complaints for Stephen Curry.
The Golden State Warriors are 31-30 in the WC and are seeded at 10th position. Former NBA legend Shaquille O'Neal has always commented how senior players mould the game for their disciples. They create a benchmark for the generation of players to come. Stephen Curry has done something similar. He started hyping up the three point shooting so much that it became a part of culture. Now every players attempts the three point more often than the conventional game style. But Shaq has more to add. He feels Curry's influence circle is widening with his disrupting gameplay.
Shaquille O'Neal still feels Stephen Curry is the best player
Despite so many words, Shaq feels Stephen Curry is his favorite player and deserves the MVP trophy this season. He said, "Steph Curry is messing the game up. I see a bunch of little kids dribbling, shooting 100 footers. He's doing something for them, he has given them a chance… It's all about watching these guys and learning from them. Steph is probably the most influential player when it comes to little people, right? Coz I see a lot of little guards, like little kids, they're doing stuff I can't even do, and it's good."
Shaquille O'Neal revealed that he was not a Curry fan from the beginning. But he was proved wrong by the versatile change maker more often. This forced him to change his view. He added, "I used to hate him, early on in his career. But he proved me wrong, that's why he's my best player. I don't like being proved wrong. So my message to these young kids when I say something, prove me wrong."
Chef Curry has ensured that Warriors get past the losing woes lately. The team will at least get their chance in play-in tournament if not get into the top 6. Can the Warriors get past this season? Hopefully Stephen Curry rescues the team one more time before playoffs.
Also Read: "NY Knicks elevate in the level of relevance": New York Knicks posing threat to Brooklyn Nets on their way up the Eastern Conference