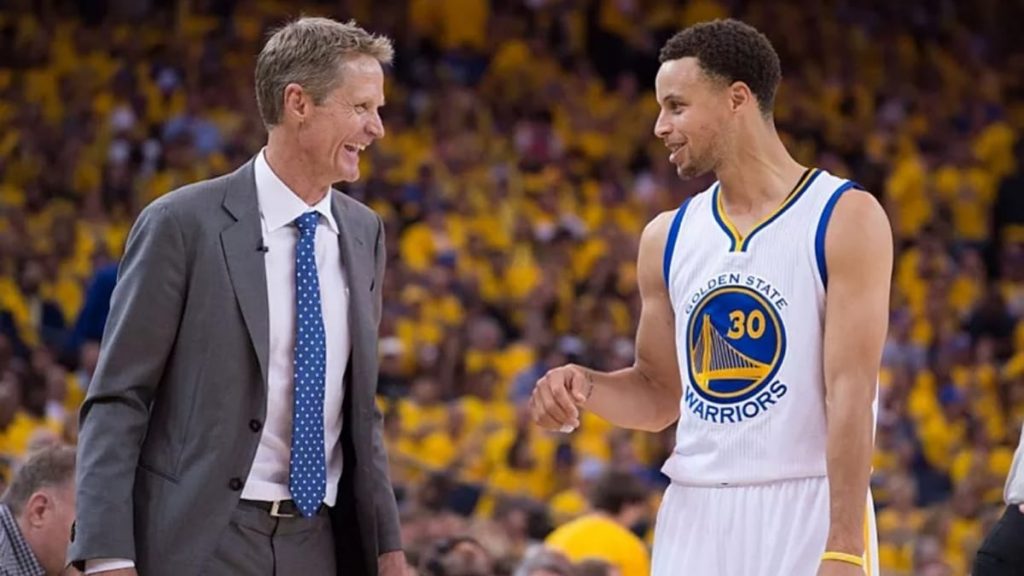 With every passing game it looks like Stephen Curry is leading the Golden State Warriors even better. Curry knocked down his career best 62 points against the Portland Trail Blazers. Stephen Curry's 62 points are the most since Ricky Barry scored 64 points for the same franchise in 64. Not only that. There are multiple records that Curry has matched or perhaps even broken with his performance. 
Curry is the first player with 62 points (or more) in 36 minutes (or fewer) since Bryant had exactly 62 points in 33 minutes on Dec. 20, 2005, against the Dallas Mavericks. Curry is the first player to score more than 30 points in each half of a game since "Pistol" Pete Maravich did it for the New Orleans Jazz on Feb. 25, 1977, according to Elias Sports research.
Stephen Curry leads the Warriors past Trail Blazers
After being put behind Damian Lillard by the NBA Analysts in a vote done before the start of the 2020-21 season. Curry surely knew how to answer when he played the same player. Lillard and CJ McCollum scored 32 and 28 points respectively. It is astonishing to see how Curry single headedly got past the duo of the Blazers with his individual score. Lillard however, showed his immense respect for the 3-Point King.
"I love it. I love everything about what this game offers, the competitiveness and the fire," Curry said. "I never run from it. Just excited to be in that atmosphere where I get to play at the highest level and do what I do." 
Kelly Oubre Jr, Andrew Wiggins and James Wiseman all had decent games for the Warriors. With Wiggins scoring 21, Oubre scoring 17 and Wiseman with 12 points. With just over 20+ points from the bench. Curry's score was the highlight that overshadowed every flaw from any of the Warriors' player. Curry scored at an accuracy rate of 50% from downtown. Whereas he scored 18 out of 19 Free-Throws and 18 out of 31 Field-Goals. 
Also Read: Nikola Jokic hits 4th triple-triple of the season as Denver…