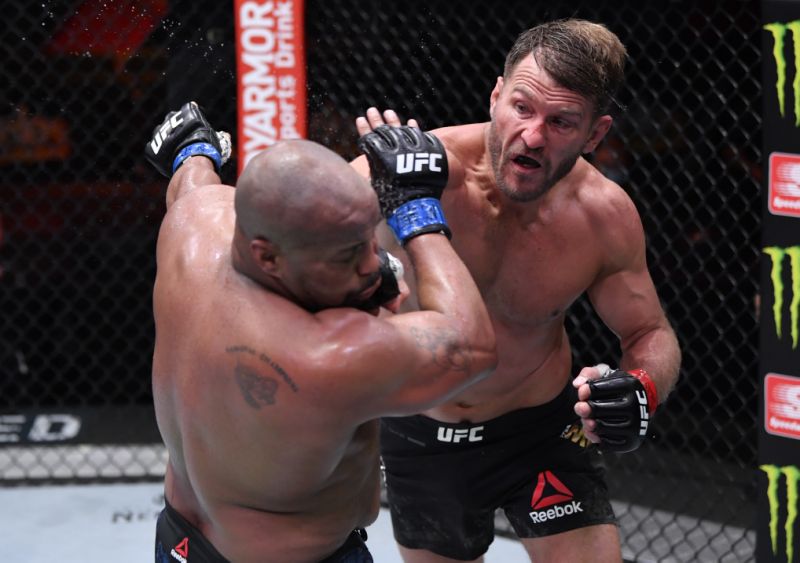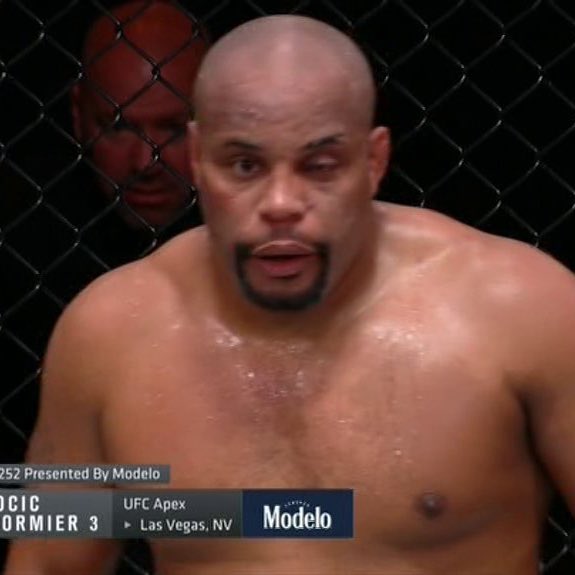 Daniel Cormier once again lost to the reigning UFC Heavyweight Champion Stipe Miocic. The fight tool place as the headlining feature for UFC 252 and was significant as it would later on determine the Heavyweight GOAT. But in this matchup, DC suffered eye-pokes from Miocic. Besides that, even ref Marc Goddard temporarily stopped the fight in the first round.

However, this temporary stop had some other reason. It was called because referee had saw DC extending his fingers to Miocic's eyes. The fans and the MMA community was earlier into the debate over illegal eye-poking. But this time something new happened. After DC's failed eye-poke attempt, Stipe Miocic eye-poked DC back. It resulted in DC suffering a swollen eye.
MMA community expresses disgust over DC's eye-pokes
These eye-pokes, as usual, recieved a bad reaction from the community. Ariel Helwani of ESPN tweeted about the eye-pokes despite being the close ally of Daniel Cormier.
Further, fans also expressed their disgust over this incident. The repeating eye-pokes have become a huge point of contention among fans of the sport now. The UFC will shortly have to do something about this thing.
Stipe Miocic turns eye-poke game upside-down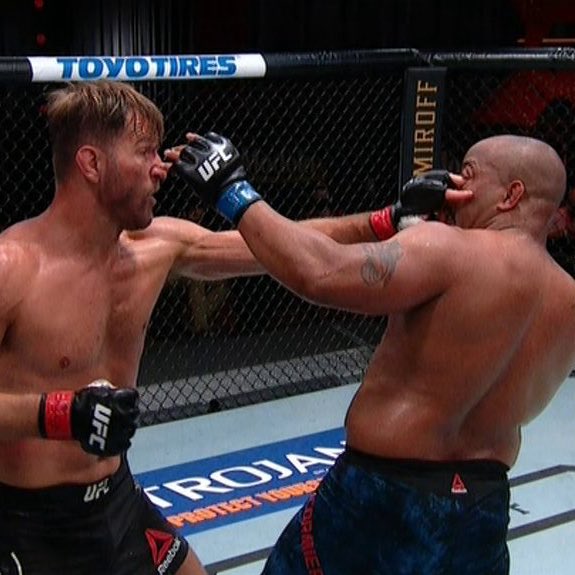 But surprisingly, DC himself suffered an eye-poke last night from Miocic. He even complained to the referee but the referee ignored hia complaint.
Later on, when the duo had to head into the fourth round, DC went near the corner. He told his coaches that he couldn't see. The eye-poke he suffered rendered him with the  swollen eye and a restricted vision. Towards the end of the third round, he was fading. Now, the latest medical condition of DC us still unknown.
Also Read: Sean O'Malley loses to Marlon Vera at UFC 252 after his return; The accidental tweak changed things completely