When a young Sutirtha Mukherjee started playing table tennis she had no idea the roller coaster journey she would take to fulfil her ultimate dream of playing at the Olympics one day.
Sutirtha Mukherjee was one of the star table tennis players as a youngster and was India's number 1 for two years. Competing in the World Championships, the Asian Games and even bagging a gold medal at the Commonwealth Games, the Olympics were Mukherjee's final goal.
5 long years of hard work, endurance and sheer willpower have finally seen Mukherjee complete her goal. Take a look as Sutirtha Mukherjee sat down for an interview with FirstSportz, where she touches on her struggles as well as her triumphs in her road to the Tokyo Olympics.
Exclusive Interview with Sutirtha Mukherjee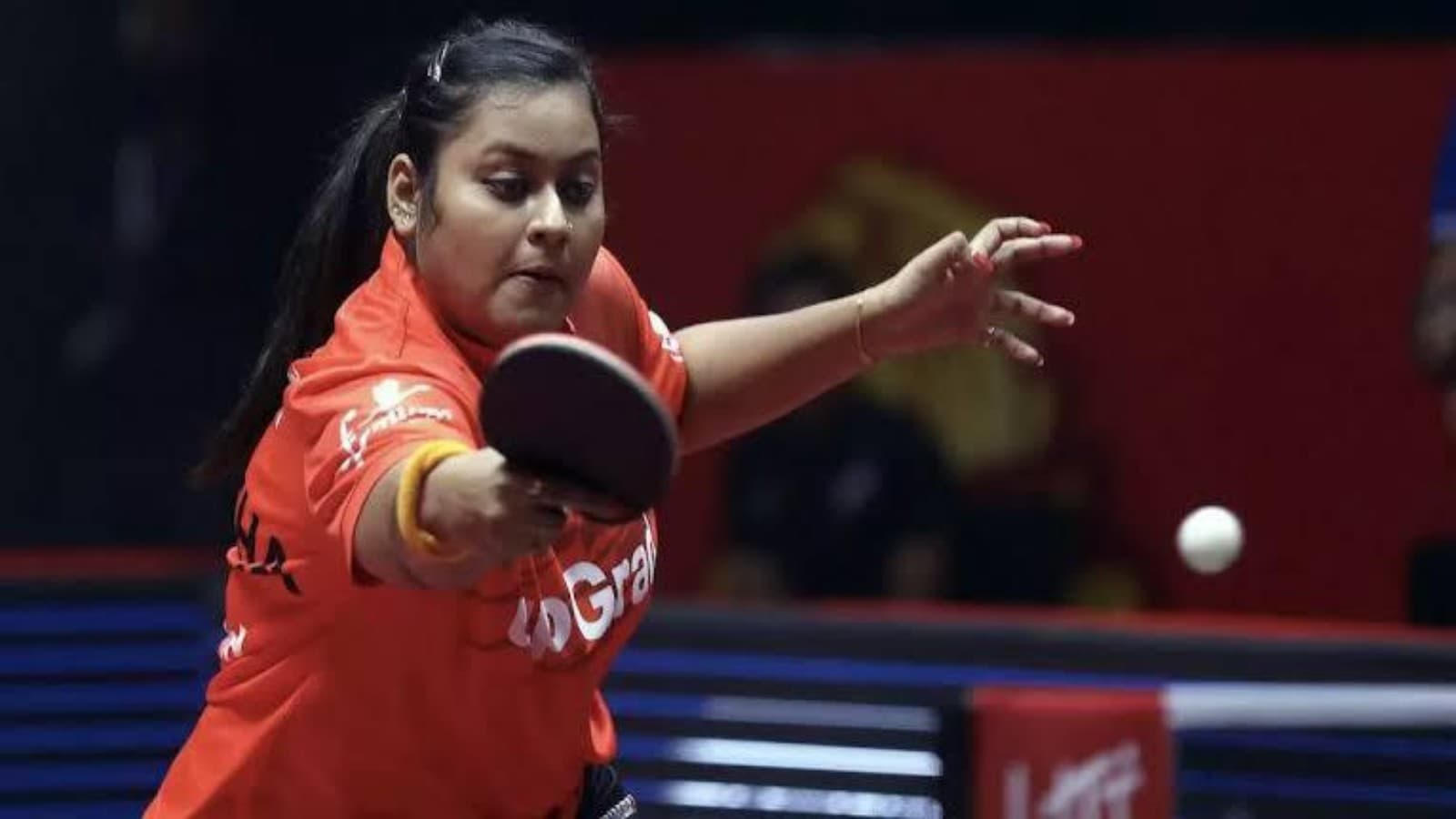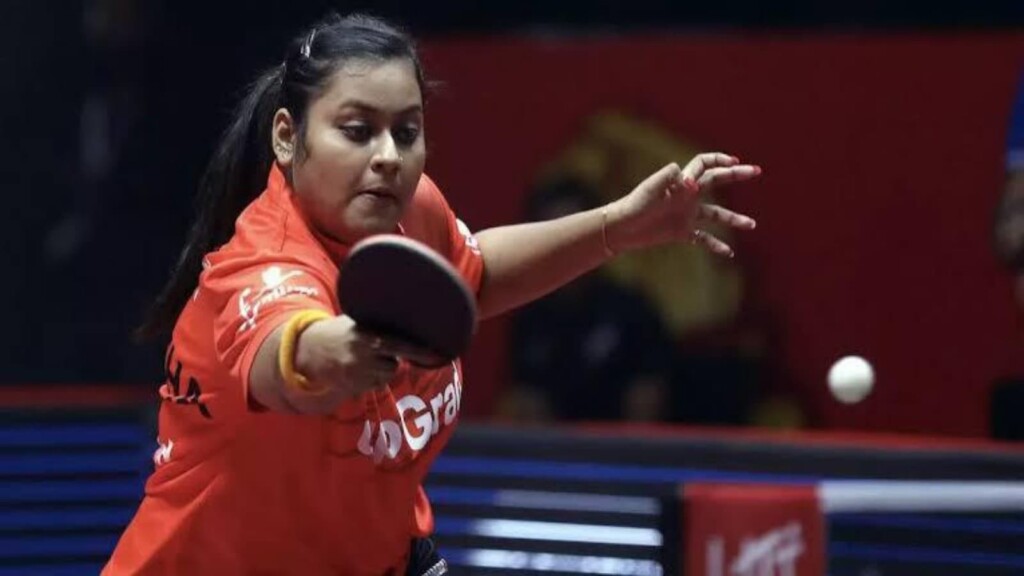 Just back from the India camp in Sonepat, Sutirtha's preparations for the Tokyo Olympics are going extremely well. She is back at the Poulomi Soumyadeep Table Tennis Academy in Javadpur, making her last-minute preparations along with her coaches Poulomi Ghatak and Soumyadeep Roy.
"The Olympics are so close now, and my schedule is so busy. Training takes up most of my time. My coaches Soumyadeep Roy and Poulomi di are taking really good care of me during this stressful time before the Olympics. They are constantly encouraging me and helping me with my training to give my best performance at the Tokyo Olympics."
At the Asian qualifiers in Doha for the Olympics, Sutirtha did not fail to impress, beating India's no. 1 Manika Batra, to secure her spot at the Tokyo Olympics. The match was a testament to her mental strength and perseverance.
"I was a little tensed when I went to the Olympic qualifiers in regard to my performance. Going up against Manika was tough. We train with each other, so she knows my weak points and I know her weak points. But I remained mentally strong and there was the constant thought in my head was that if I win the match I will go to the Olympics."
As Sutirtha fulfilled her dream of going to the Olympics, she talked about her journey. Mukherjee reminisced about her beginning in table tennis, giving credit to her mother for kickstarting this journey. Her mother had a passion for indoor sports, but unfortunately, she could not pursue her dreams due to financial problems.
"When I was small I used to live in a small town not very far from Kolkata. My mom played a big role in my table tennis career, and she is the one who got me into the sport." Her mother looked into a club that was close to her house, that was quite well known and had several players of a good calibre.
"My mother was looking to enroll me in that club. Since table tennis was the only sport available in the club, my mother put me for table tennis classes. At first, when I started, I was playing just for fun. I didn't think I would become professional, but later I found my passion in the sport."
Sutirtha Mukherjee's fight to her maiden Olympics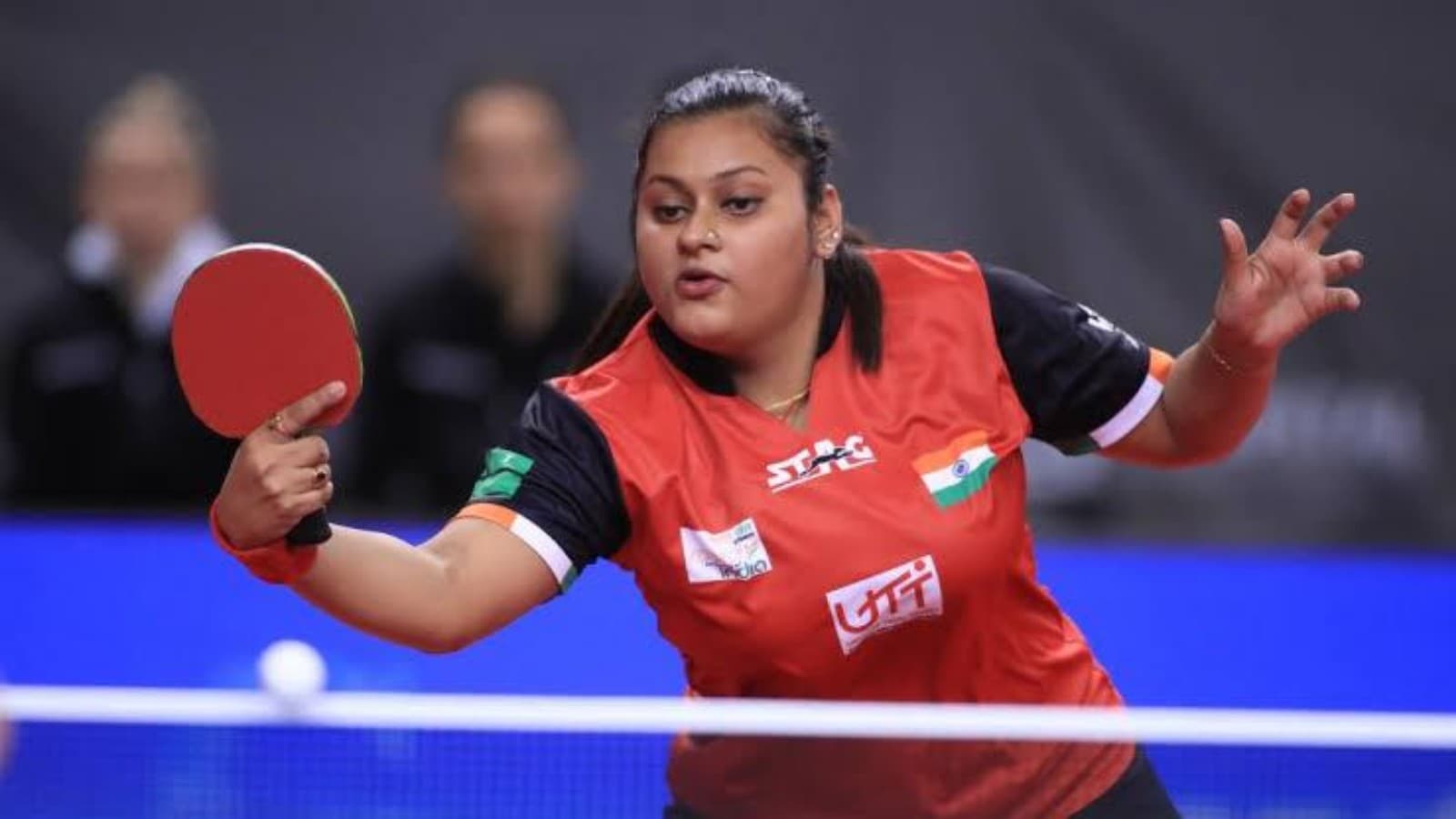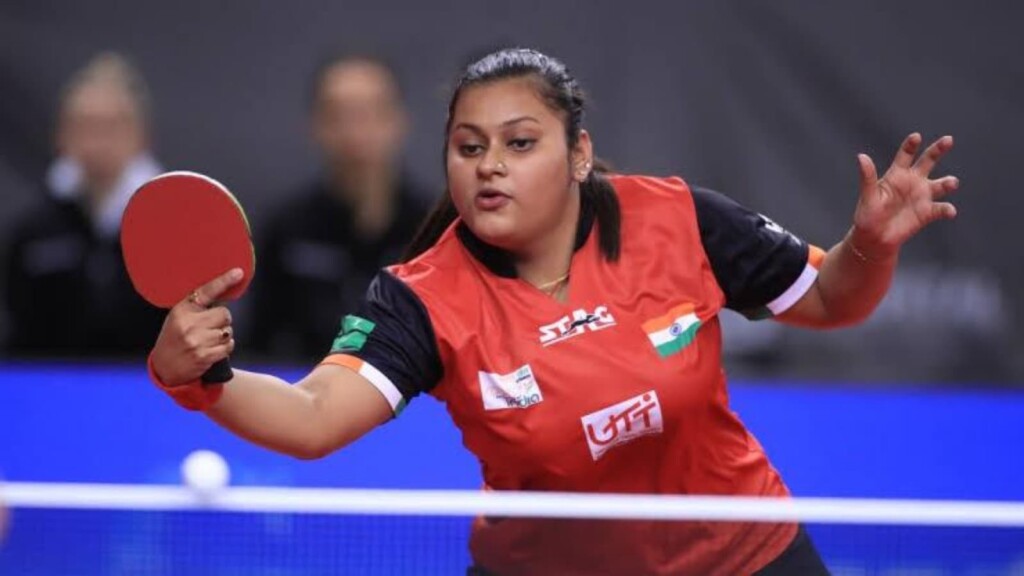 Sutirtha was India number 1 and won the national title in table tennis for 2 years. She was on a high, and was looking strong going into the qualification for the Tokyo Olympics. However, every athlete's worst nightmare came true for Sutirtha, as she was suspended for a year. Bengal's Mukherjee was among players suspended for a year by the Table Tennis Federation of India for allegedly fudging age records in their junior days.
"I don't like thinking about this time, it was a very pathetic time for me. Unfortunately, the suspension was a big setback in my career, and it was a very bad time for me. I stopped watching table tennis because it hurt me so much. My parents told me to think I was away from the sport because of a leg injury."
However, she found the light at the end of the tunnel and made the decision to not give up. It was tough for her, but support from her parents and coaches gave her the boost she needed.
"I continued to play, regardless of what was happening around me. My parents were my greatest support during this tough time. I am very attached to my mother, and she has been my support throughout my life. My coaches did not give up on me, and I continued to practice till I made a very strong comeback."
Sutirtha's coaches have played a big part in her table tennis career, completely changing the way she perceived the sport. She first shifted out four-five years ago to train at the Poulomi Soumyadeep Table Tennis Academy in Javadpur. There she trained under Poulomi Ghatak, her idol. Her personal coach, Soumyadeep Roy was instrumental in shaping her international career. 
"Coming to the academy was a very good change for me. I was very lucky and proud that I was able to play under Soumyadeep sir and Poulomi di. They helped me change my game and my technique, which has given me a big advantage in the sport. When I first came into the academy, I did not have much idea about local or national tournaments. Soumyadeep sir took care of me and entered me into all the tournaments I was supposed to play at."
When Sutirtha first started playing, she did not have any specific goal in mind. However, under the guidance of her coach, she began to understand the dynamics of the sport. She recently broke into the top 100 rankings, placed at a career-high of 95. She recalls starting out in the top 500 and has steadily moved up the rankings.
"When I first started out my rank was somewhere around 500. My coaches set small targets for me, first helping me break into the top 200 and then the top 100. Last year finally I broke into the top 100 and now my new target is to come in the top 50 and then top 20 and so on."
Also read: "Face adversity, knowing your purpose will get you through" – Paralympics gold medalist David Smith opens up on his incredible career, inspirations, mantra for success, and more | Firstsportz Exclusive
"The Commonwealth Games were life changing for me," Sutirtha Mukherjee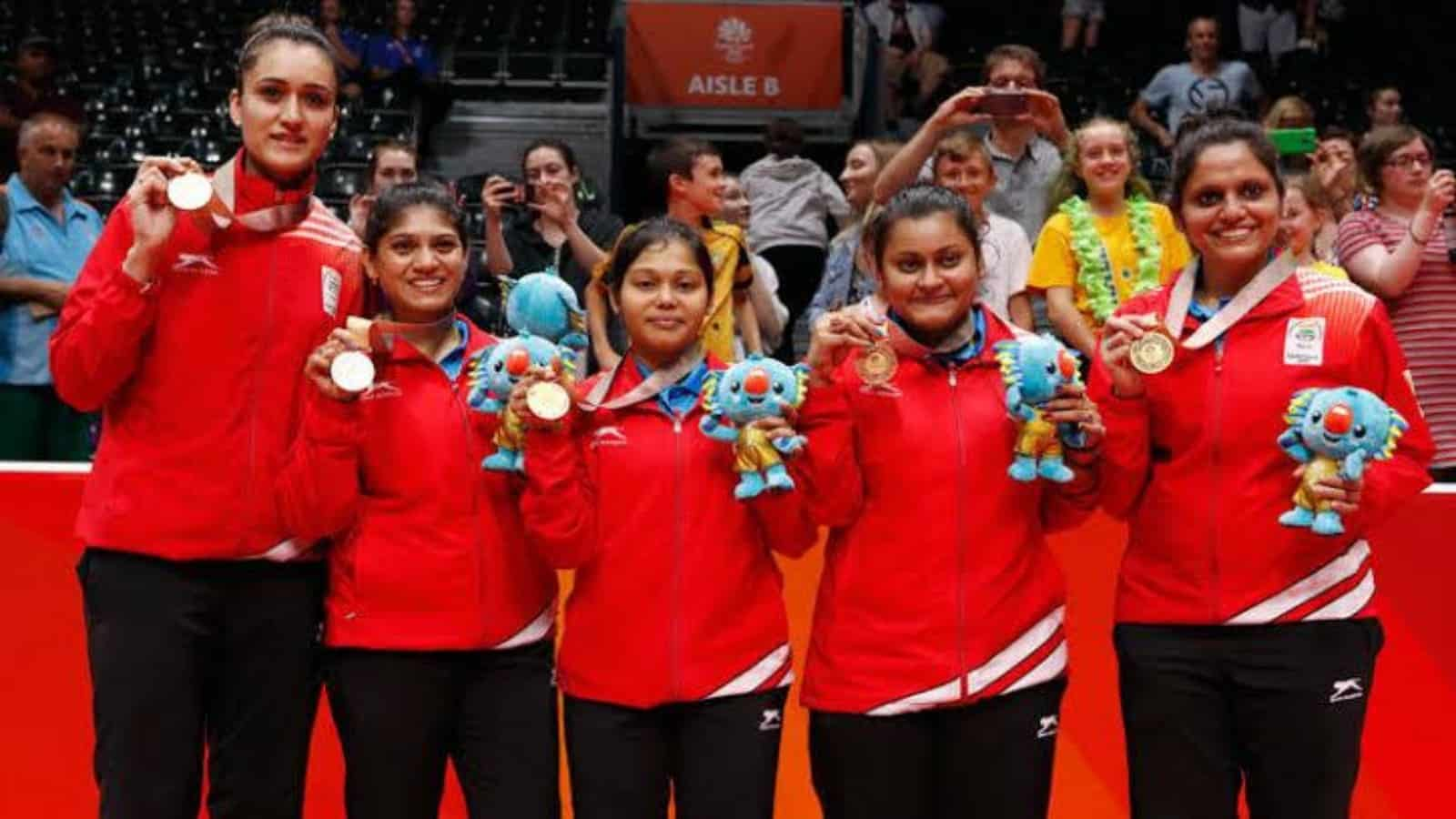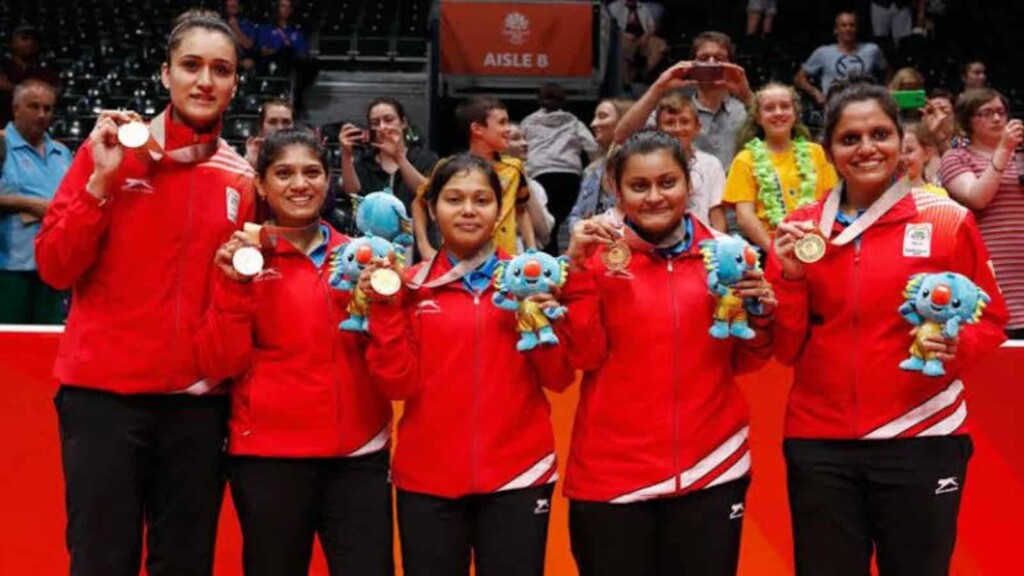 The 2018 Commonwealth Games were career-high for Mukherjee, as she won a gold medal in the women's table tennis team event. The dynamic of the team was most important, and it served as an advantage for the Indians.
"Our team for the Commonwealth Games was really well bonded, as we had been training and playing together for 2-3 years. We even played the World Championships together and we knew each other very well. Soumyadeep sir was my personal coach as well as the coach for the team. The team bonding is a very big plus point when we are playing any tournament."
The gold medal not only changed Sutirtha's life, but it also changed the perspective of table tennis in India. The government as well as the TTFI took notice, and the resources for the players increased along with the support provided to the players.
Getting recommended for the Arjuna Award was another feather in Sutirtha's hat. She along with her childhood friend Ayhika has been nominated for this honour.
"It is quite exciting to be recommended for the Arjuna Award, along with my good friend Ayhika. We have been playing together for so many years, and we were in the same club during our childhood. We are very excited that 2 Bengali girls were selected for the Arjuna Award, it is definitely memorable for us, and we are very happy."
Sutirtha is going to the Olympics with only one goal in mind, making her nation proud. She wants to have a memorable experience and play good matches.
"I am playing for Haryana, and I have received great support from the government, chief minister and deputy chief minister. I have been given great respect as a player, and I want to play well not only for Haryana but for the nation as well. I have been playing well recently, and it is my goal to play a successful Olympics. "
Finishing off the interview Sutirtha embodied the true spirit of the Olympics. "It has been my lifelong dream to be at the Olympics and I cannot believe that it has finally come true. I don't know whether I will win a medal or not, but I am training very hard, and I want to do my best and make my nation proud."
Also read: 'I want to win gold medal for my country' – Amit Panghal confident of shining on maiden Olympic appearance | Firstsportz Exclusive