Yusra Mardini has turned out to be an aspiration for the young generation to look up to, she had to flee war and violence in order to save her life and the lives of other refugees. Yusra and her sister Sara fled for Germany when their country collapsed into civil war.
Yusra Mardini hails from Damascus, the capital of Syria. She enjoyed a regular life until a war broke out in her country. Yusra used to swim competitively which is how she turned out to be a swimmer at the 2016 Rio games, she swam her way to freedom while escaping Syria through water.
She was questioned about the decision she took in her past, "Either you risk your life one more time to cross the sea or you stay in Syria and risk your life every day, so we decided to leave," says Yusra Mardini, now 24. "At that point, we had been living in a war for four or five years, and we were just trying to survive."
Fans filled will love in their eyes after Netflix shared Yusra Mardini's trailer reaction video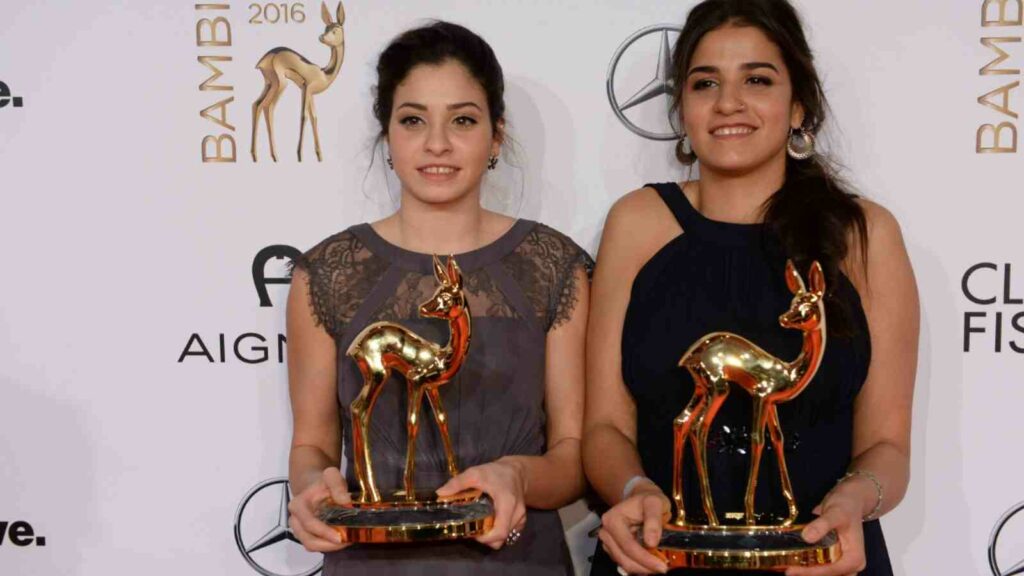 Netflix decided to research over the civil war that displaced more than 13 million people. "The Swimmers," written by Jack Thorne and directed by Sally El Hosaini depicts the incredible events Mardini sister survived through.
Yusra Mardini competed in Olympics twice, 2016 and 2020. She even became the youngest ever ambassador to represent The United Nations Refugee Agency (UNHCR). "It was a really difficult journey, and a lot of refugees go through it. We were just lucky to make it out alive," said Yusra Mardini.
"It was a very emotional experience for them. But having that real, human relationship to draw from, for me, as a director… it was a dream," says Director El Hosaini shared a few details about the film. "The physical demands of their roles proved the most challenging."
The authenticity of the story has touched plenty hearts since the release of the film, "The Swimmers", the story showcased the sisters' journey to safety, the Syrian revolution, and the realities of the refugee crisis.
Also Read: San Fransisco Giants owner made multiple $100K donations to Herschel Walker's Senate campaign to push him over the line
Also Read: "An Amazing Goal"- NBA's Baby-Faced Assassin Steph Curry to leave doors open for Golf Career invariably