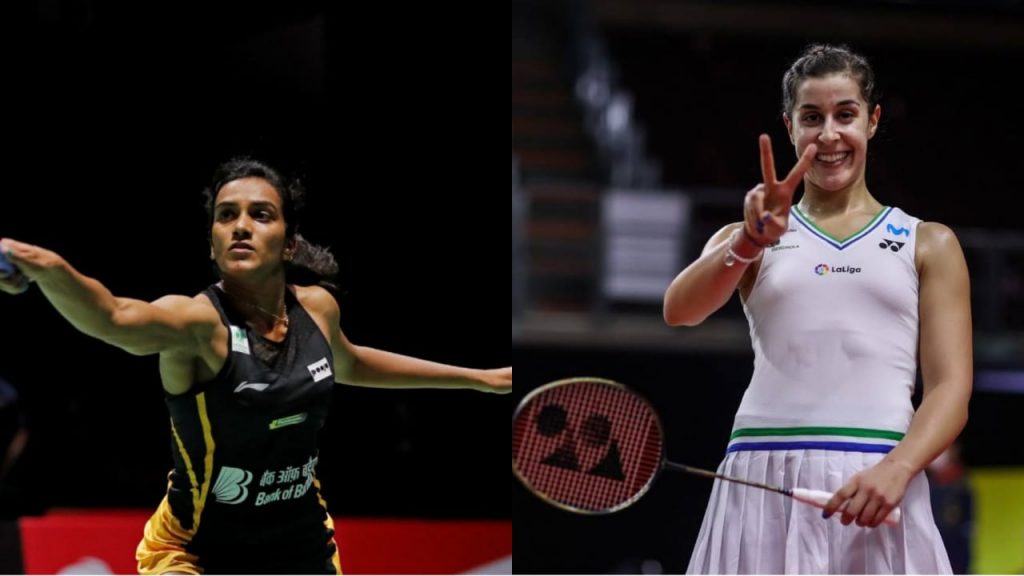 PV Sindhu played her first final, 19 months after she won the gold at the BWF World Championships in the same Venue, Basel in 2019. Carolina Marin on the other hand plays her fourth final in the year 2021 already. The arch-rivals who had met in the finals of the Rio Olympics 2016 played again in the women's singles final at the Swiss Open Super 300.
Marin's powerful attack, Sindhu's shambolic defense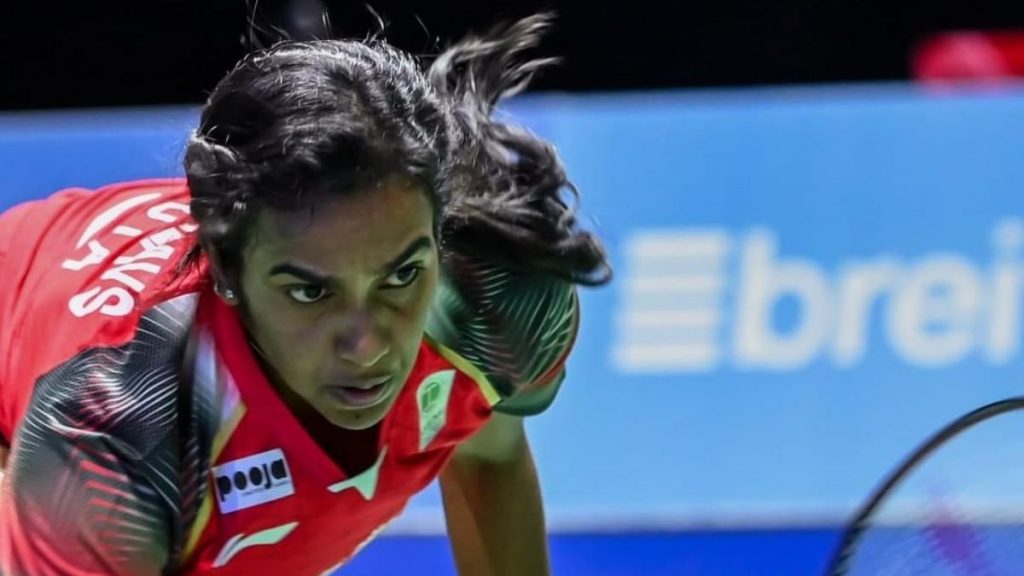 The game started off at a high pace. Marin won points with sharp drops. Sindhu returned with a cross-court smash to Marin's backhand. The score leveled 3-3. Sindhu took lead 6-4. Marin caught up 6-6 with her attack and went on to an 8-6 lead.
What we saw next was a minor psychological drama played by both players. Sindhu had already been warned to get ready quicker between rallies. Marin served while Sindhu was getting ready. Umpire warned both the players. The very next point went Sindhu's way as a disturbed Marin committed an unforced error. But she got back in rhythm and took a lead at the mid-game break 11-8.
It was a complete collapse of Sindhu's defense after the break. Carolina Marin went all out on attack exploiting her weakness and took a massive lead of 19-10. Body smashes by Marin got her many points. Soon, the Spaniard pocketed the first game at ease 21-12.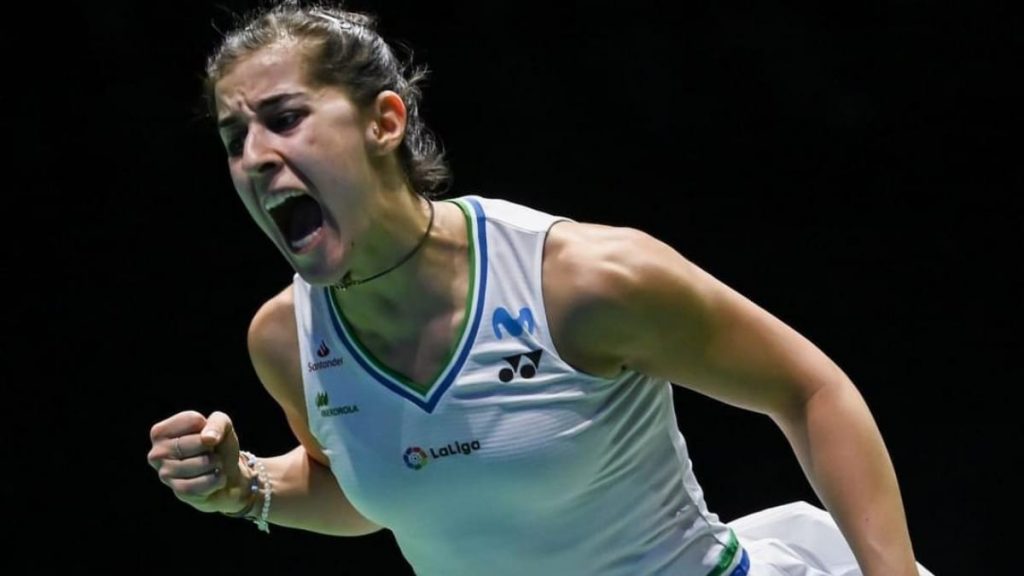 Game two began with Carolina breezing to a 5-0 lead. She looked in complete command in the match and Sindhu struggled to find answers to the first seed. It was 14-2 post the mid-game break. Sindhu looked absolutely clueless as Carolina Marin won the second game 21-15.
In 35 minutes, the Rio Olympic Champion champion defeated the reigning World Champion PV Sindhu 21-12, 21-15 to win her first Swiss Open 2021 title.
Also Read: Swiss Open 2021: Viktor Axelsen crowned men's singles champion