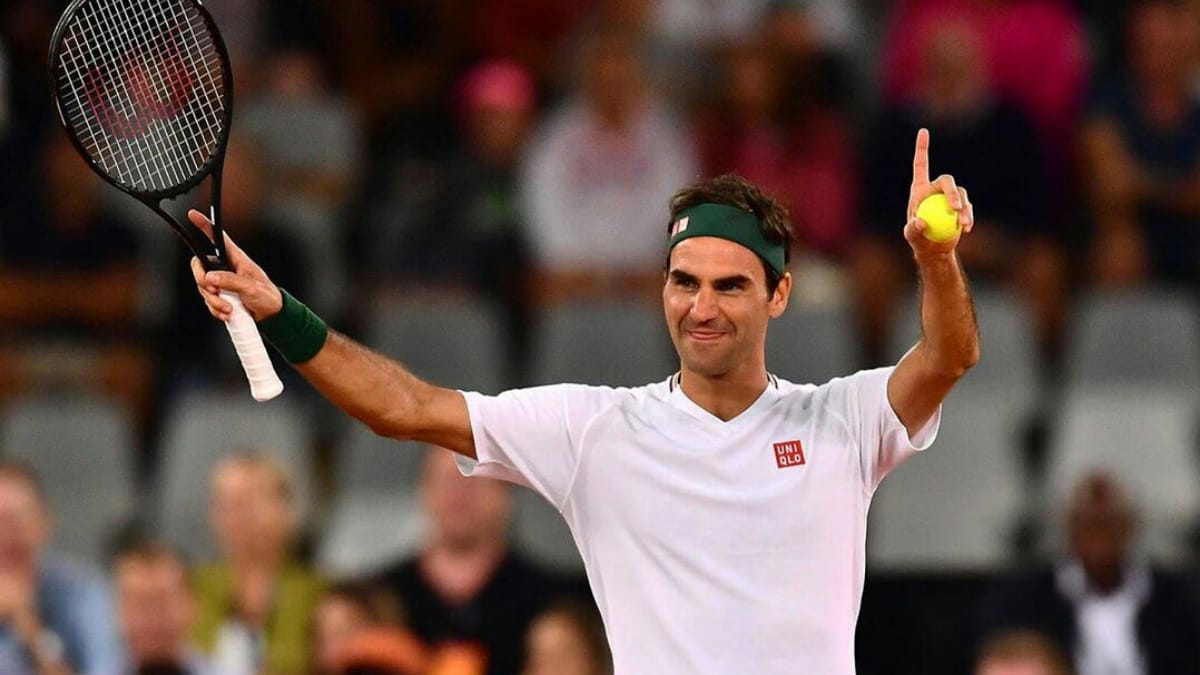 Switzerland is a country which has produced some of the biggest names in tennis, both men and women. Some of the biggest names include 20 time Grandslam champion, Roger Federer, Stan Wawrinka, Martina Hingis. Following the footsteps of these legends and most notably, Roger Federer are two teenagers from Switzerland who have entered the French Open Boy's singles final and will clash against each other in an all-Swiss final. The two talented youngsters are Dominic Stricker and Leandro Riedi.
Dominic Stricker defeated Juan Bautista Torres in three sets in the semifinal whereas Leandro Riedi defeated Guy den Ouden in straight sets in the semifinal. Ahead of his semifinal clash, Dominic Stricker spoke about his approach for big games and also revealed he takes immense inspiration from Roger Federer.
"It is great to have legends like Roger Federer and Stan Wawrinka from the same country," claims Dominic Stricker
Roger Federer has had a few training sessions with Dominic Stricker earlier this year in January. The youngster revealed his admiration for Roger Federer and Stan Wawrinka on the Roland Garros Official Website and was quoted saying, "He means pretty much a lot to me,. It's great to see how Roger Federer is playing and how his attitude is towards the sport. To have someone like him in the same country, and also to have Stan Wawrinka, to have two of the greatest players, is great."
Dominic Stricker will face 18-year old Leandro Riedi in the final of Boy's Singles at the French Open. This is great news for Swiss tennis fans as there is plenty of talent out there ready to take over on the big stage. As for Roger Federer, after a successful knee operation, he will return to tennis after almost a year in 2021 January. He last played at the Australian Open 2020 where he lost in the semifinals to Novak Djokovic.
Also Read: Patrick Mouratoglou urges Stefano Tsitsipas to be more consistent and claims he can win several Grandslam titles