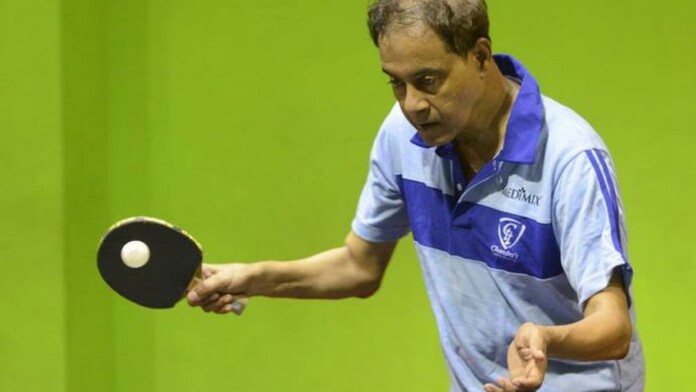 Indian table tennis veteran V Chandrasekhar passed away due to COVID-19 complications on Wednesday and the table tennis fraternity provided their condolences.
At present, India is facing a dire situation as the second wave of COVID-19 is preying on thousands of people each day and governments can do nothing more than imposing lock downs. In recent months we have started losing many famous personalities and legends of the sports fraternity and one of the most beloved Indian table tennis players has been added to that unfortunate list on Wednesday.
Popularly known as "Chandra", the Indian Table tennis tiger is a three time national champion and a semifinalist of the 1982 commonwealth games. He was also a remarkable head coach and the president of Tamizhaga Table Tennis Association and Director and head coach of the SDAT-Medimix TT Academy in the city. Unfortunately the veteran at the age of 64, departed for heavently abode due to COVID-19 complications in a private hospital.
Table tennis stars speak on V Chandrasekhar's legacy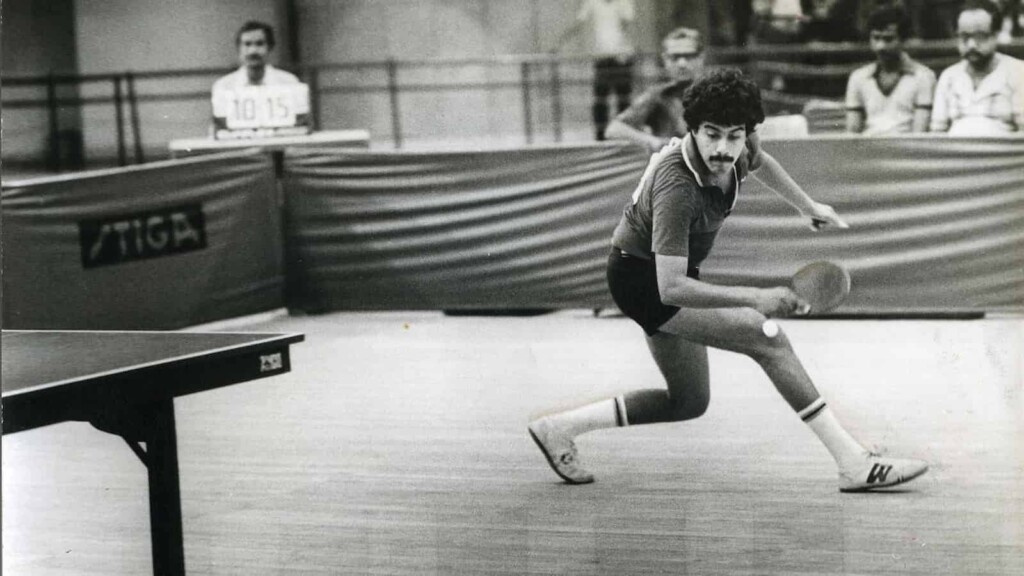 V Chandrasekhar who is a gold medalist holder in BA Economics and law played his last nationals against Kamlesh Mehta in 1984, after which he lost his mobility, speech and vision as a result of medical negligence during knee injury surgery by the hospital. but he managed to recover 70% of his mobility and decided to further serve the sport as a coach. Chandra also waged a legal battle against the hospital and subsequently succeeded.
The eight times national championship title holder, Kamlesh Mehta recalled his experience with Chandra and said it was difficult to find such amiable personalities.
"He was friendly on and off the court. It was he who made topspin popular in India. He learned the skills at (Ichiro) Ogimura's academy in Japan I spoke to him on the day he got admitted to the hospital (May 8). But who would have thought he would leave us all so soon," he told The Hindu.
It is noteworthy that G Sathiyan and former national champions S Raman and M.S. Mythili were trained under the mentorship of the deceased veteran.
"Completely shocked and indeed a very personal loss to me and my family. Lost my long time childhood & former coach & Arjuna Awardee Chandrsekhar sir today…Your memories and teachings will always stay with me sir. RIP." "Playing with him for almost 14 years. From 1998 till 2012 I was with him. He let me play in my style. He was the one who always helped. He nurtured me. It is not only a loss for me, but for my family also," said the 2016 Belgium Open table tennis title winner, Sathiyan.
"We have lost a champion who fought death 37 years ago. Saddened to hear of the passing of V Chandrasekar Sir. Table Tennis as a sport has lost a great mentor, coach and an amazing player. He made the sport famous in the early 80's. Rest in Peace, Sir," Padma Shri Sharath Kamal tweeted.
The Indian table tennis fraternity is filled with grief following the loss of this remarkable personality who had battled various obstacles in his whole life and served the Indian table tennis till his last breath.
Also read: "Tokyo is the best place to host the Olympics," says Indian table tennis star Sathiyan Gnanasekaran