The prestigious ATP-500 event in Halle, Germany is one of the biggest grass titles on the ATP Tour and now has a new title sponsor. IT service provider Wortmann AG has secured the naming rights for the tournament with its Terra brand signing a two-year agreement with the tournament now set to be called 'Terra Wortmann Open'.
The tournament has dropped another bombshell for the fans as the tournament has removed the name of its 10-time champion Roger Federer who has been a regular at the tournament ever since he made his debut at the tournament in 2000. In the tournament schedule announced earlier, Federer was named as one of the confirmed players but this recent development has seen his name removed.
The current field sees Alexander Zverev, Daniil Medvedev, Kei Nishikori, Karen Khachanov and Felix Auger-Aliassime as the confirmed players for the tournament in 2022. With Federer set to miss quite a lot of action next season due to his knee surgery that has now left him on crutches and will allow him to return to tennis practice only in March/April next year.
With his return date now not known, the tournament seems to have removed the name of their most crowned champion and given Federer's own admission of being surprised if he is able to return for the 2022 Wimbledon Championships, he might actually not play at the tournament this year in Halle.
Roger Federer has 10 singles titles from 13 finals and 1 doubles title from 2 finals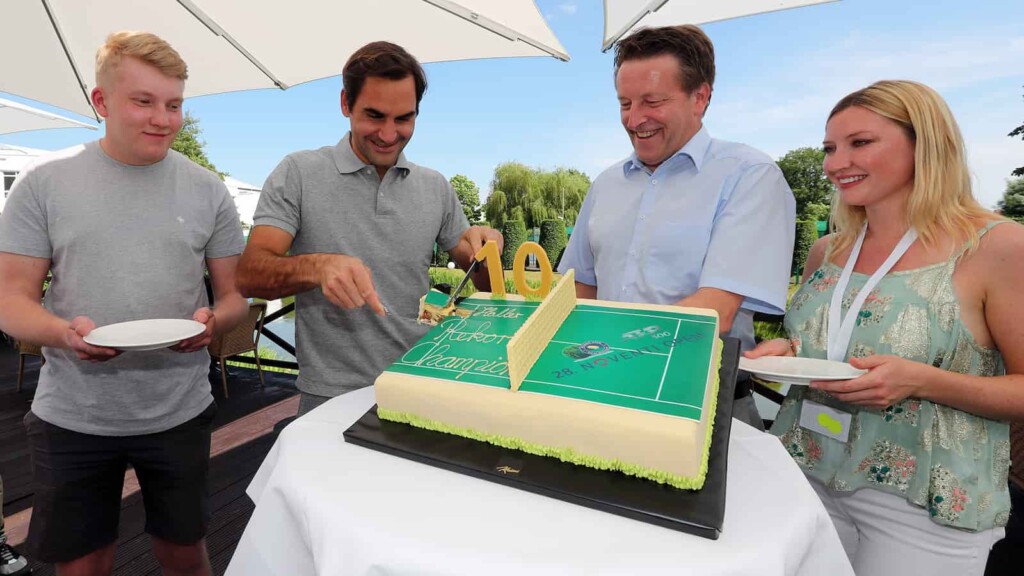 Roger won his first-ever title in Halle in 2003 and was the undisputed champion winning back to back titles till 2006. His streak ended in 2007 when he chose not to participate due to fatigue but won his 5th title the very next year in 2008, his 5th title in 6 years. He had to withdraw from the 2009 edition again and lost in the finals of the 2010 edition.
He lost in the 2012 finals once again but then went on to win the next 3 titles back to back from 2013 to 2015. He lost to Alexander Zverev in the semi-finals in 2016 but then claimed his title back in 2017. He lost in the 2018 finals but won the title back in 2019, his 10th victory at the tournament.
In the doubles, he paired up with compatriot Yves Allegro to win the doubles title in 2005. He reached another doubles finals in 2014 where he finished runner-up along with his compatriot Marco Chiudinelli.
Also Read: "It's not about blackmail, if Novak Djokovic chooses not to vaccinate that's a matter for him" Victorian Sports Minister Martin Pakula hits back at Djokovic's father amidst blackmail allegations