| | |
| --- | --- |
| Name | Andrey Rublev |
| Age | 24 |
| Occupation | Tennis player |
| Other sources of wealth | Nil |
| Net Worth | Approximately $5,000,000 |
| Residence | Moscow, Russia |
| Sponsors | Nike, Head, Bvlgari, Penhaligon |
| Charity | Nil |
| Marital Status | Unmarried. In a relationship with Anastasija Homutova |
| Last Updated | 2022 |
Andrey Rublev is one of the upcoming stars in the 'next gen' of Tennis. He stormed into the top 10 of the ATP tour in October, 2020. He has some great records and he has beaten some players like Roger Federer, Dominic Thiem, Rafael Nadal, Daniil Medvedev, and Stefanos Tsitsipas.
Andrey Rublev's Net Worth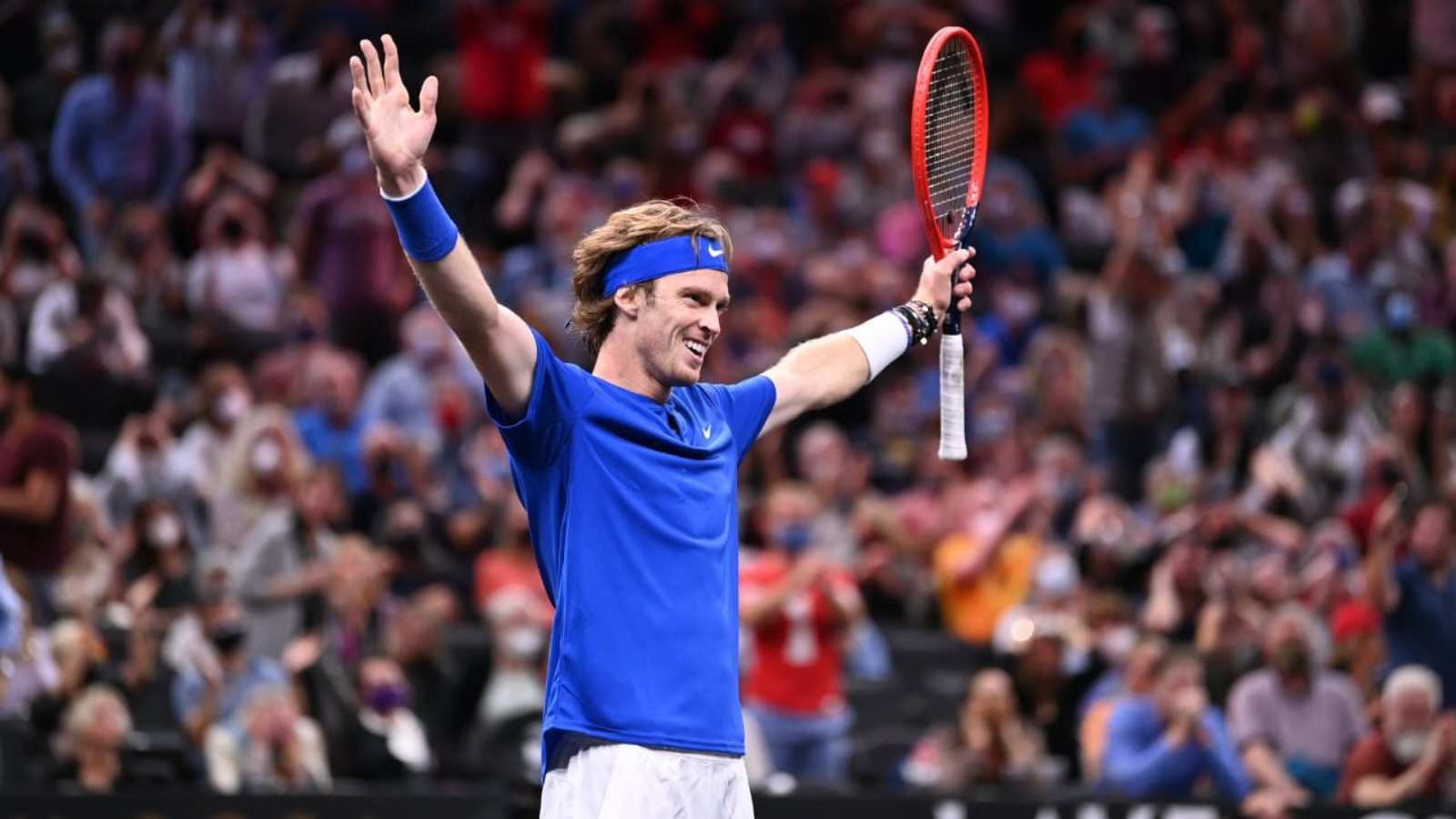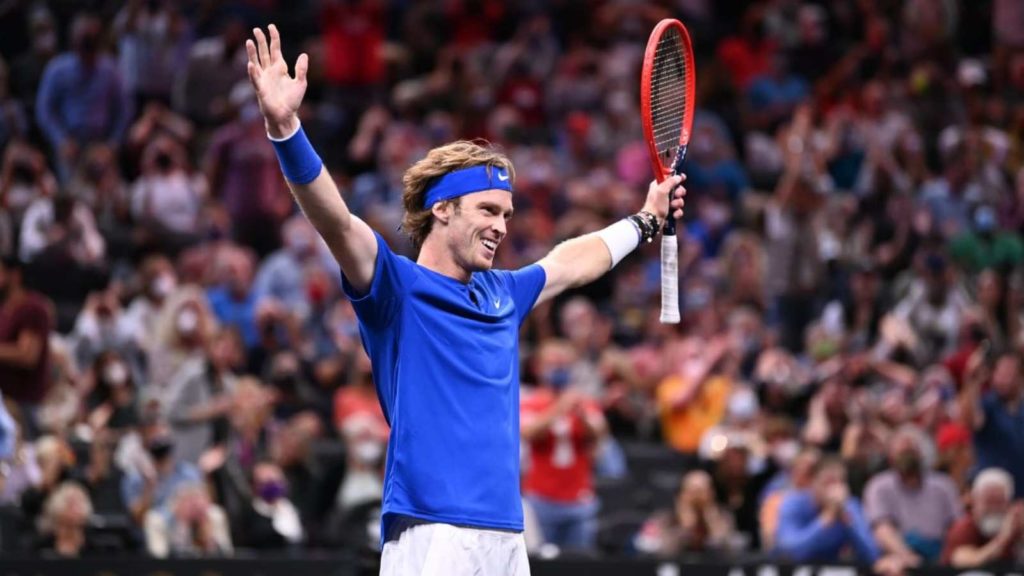 In 2022, Rublev has earned $1,576,671 in prize money for 25 victories in various tournaments, which include 3 titles. According to ATP, Rublev has amassed a combined fortune of $11,652,136 from singles and doubles tournament, so far.
Andrey Rublev Brand Collaborations and Endorsements-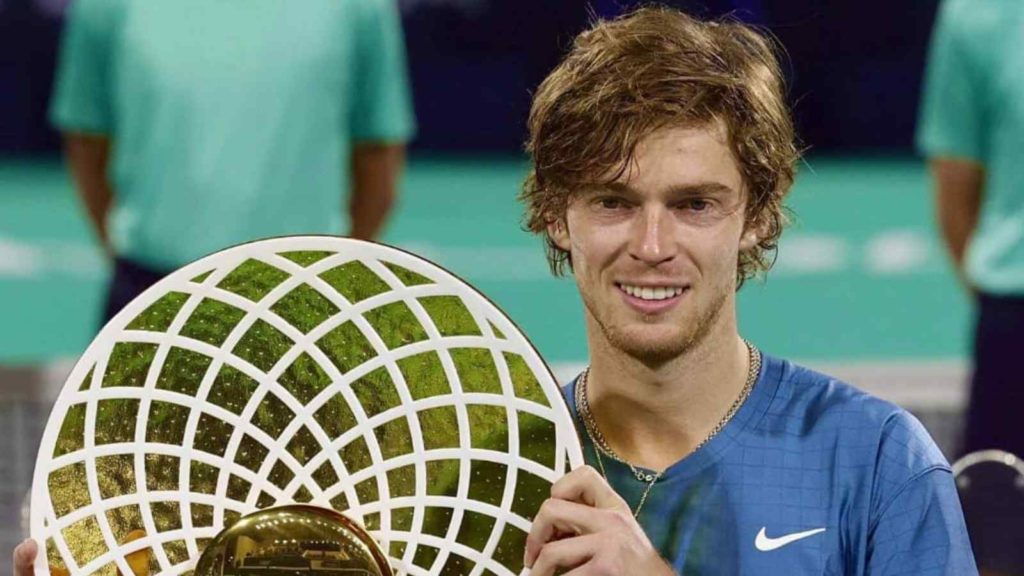 While his portfolio is not as prolific when compared to some of his contemporaries, Rublev does maintain ties to select few top-tier companies.
Rublev has been endorsed by Nike for apparel and shoes, and American equipment brand Head for racquets. Italian luxury brand Bvlgari sponsors his watches and Penhaligon– British perfume makers, his perfumes.
Does Andrey Rublev have any charities?
Andrey Rublev does not have any charities as of now.
The relationship status of Andrey Rublev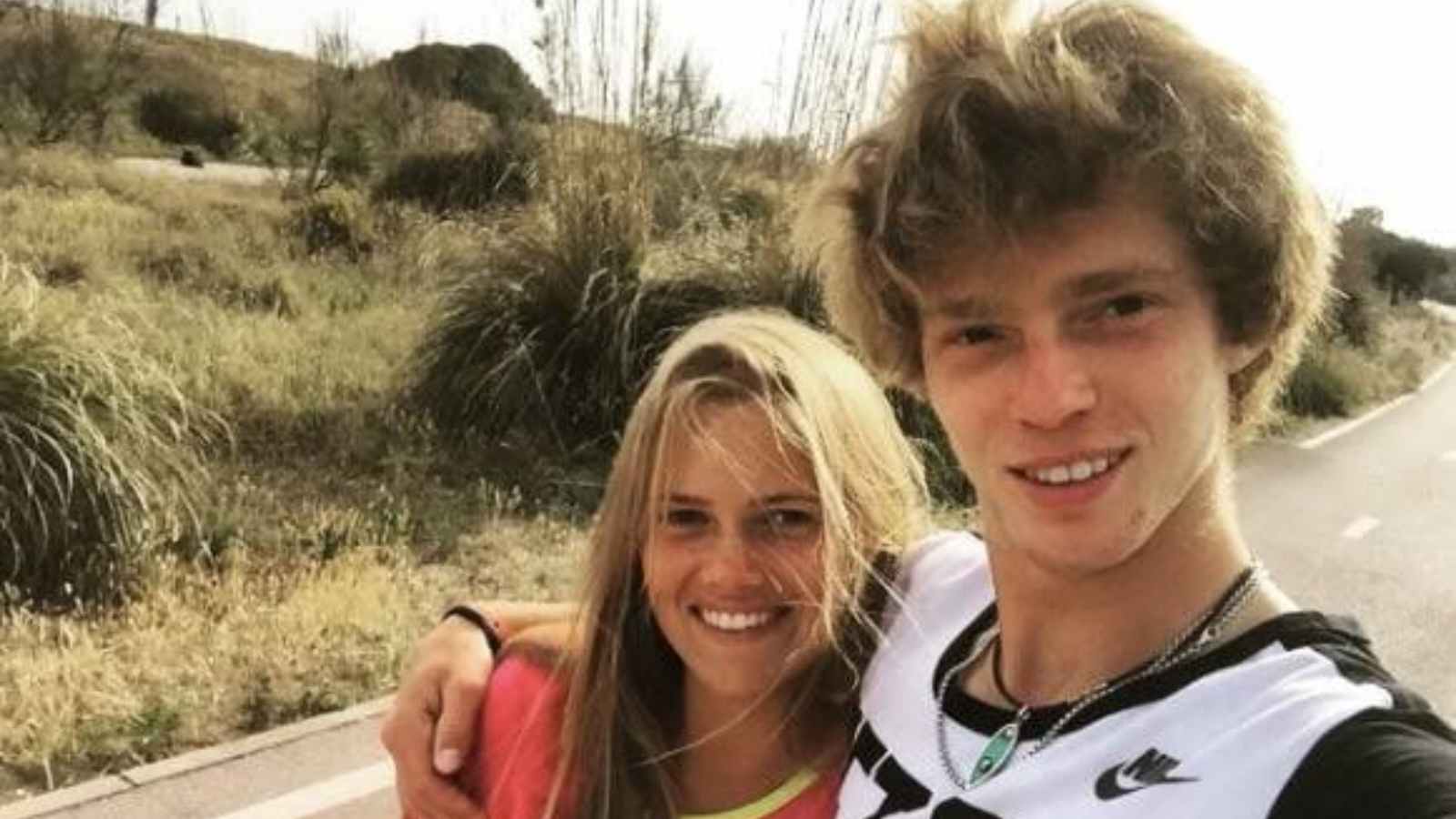 He is dating Anastasija Homutova. Anastasija is a Latvian model and they have been dating for 5 years now.
Parents of Andrey Rublev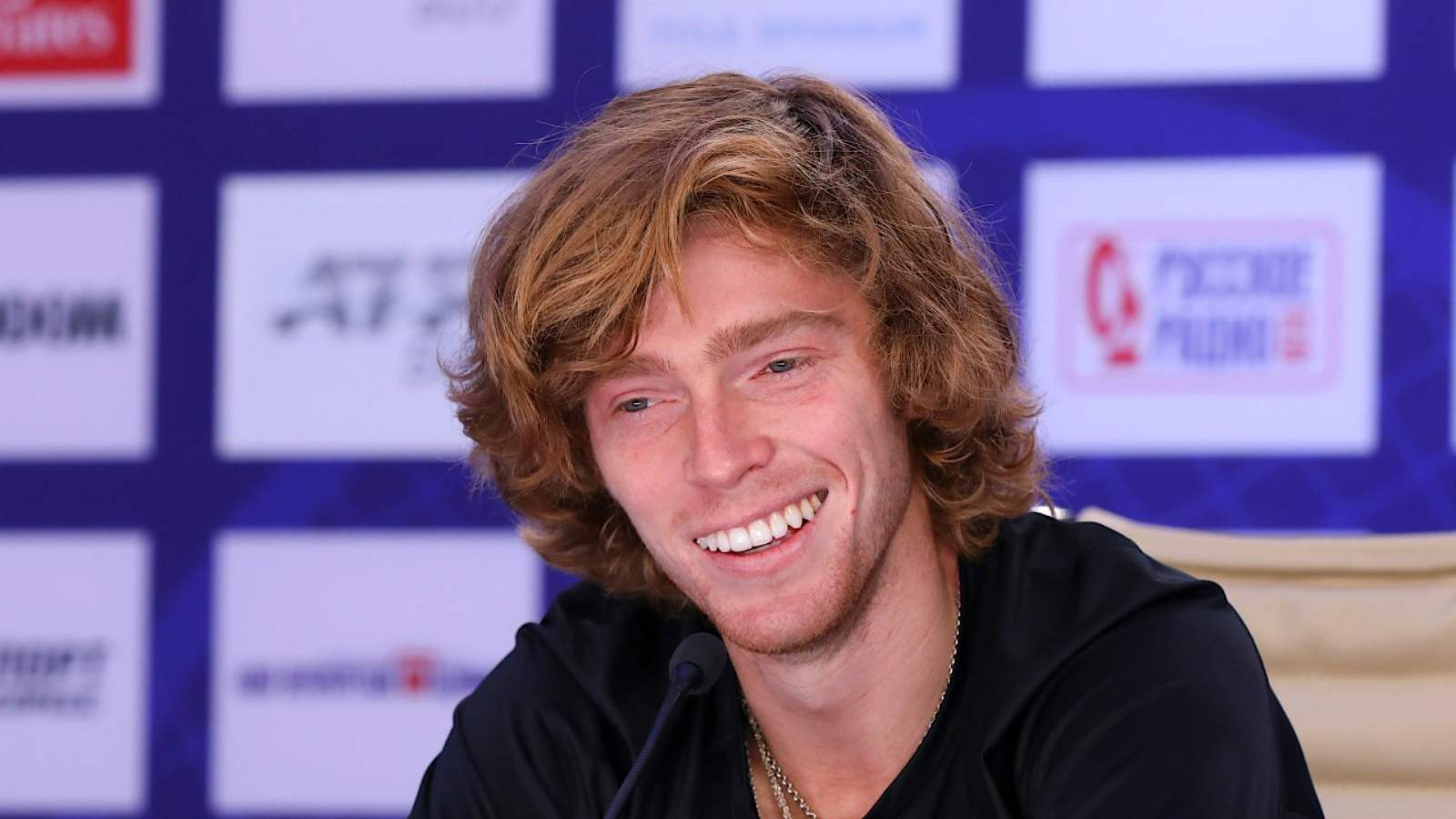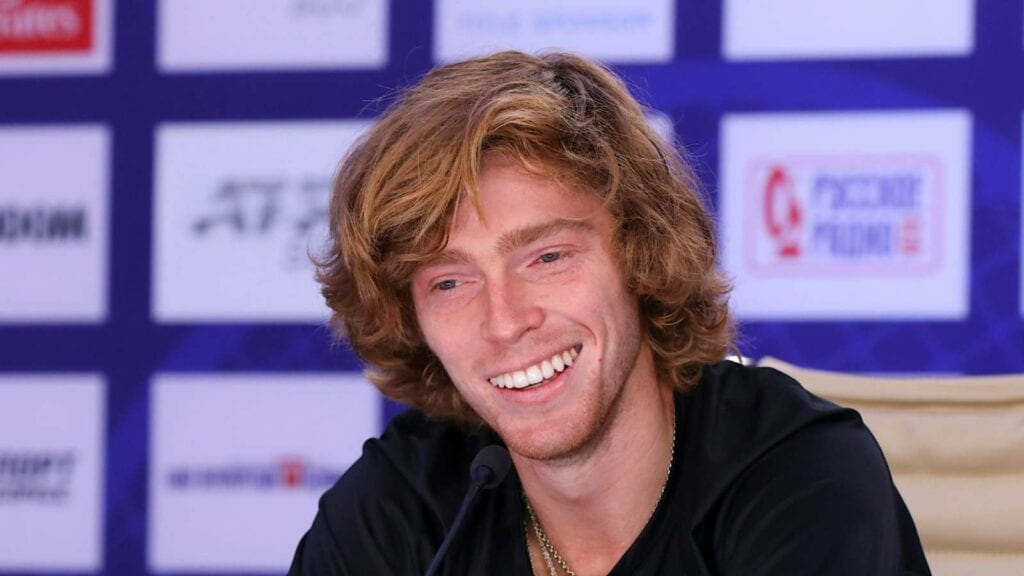 Sport is definitely in Rublev's blood. His parents are Andrey Rublev senior who was a former professional boxer turned restaurateur and his mother Marina Marenko is a tennis coach at the Spartak Tennis Club.
Coach of Andrey Rublev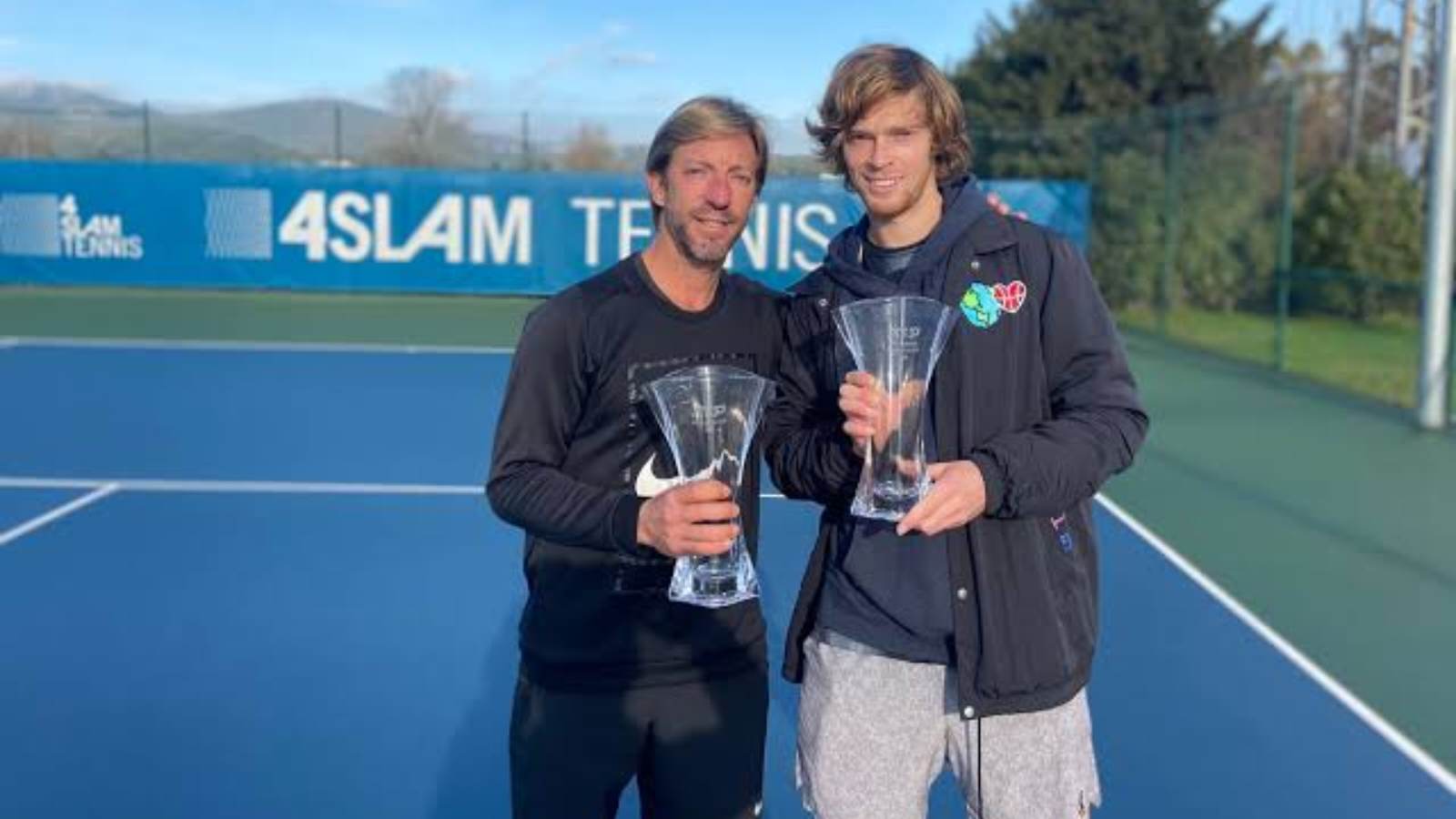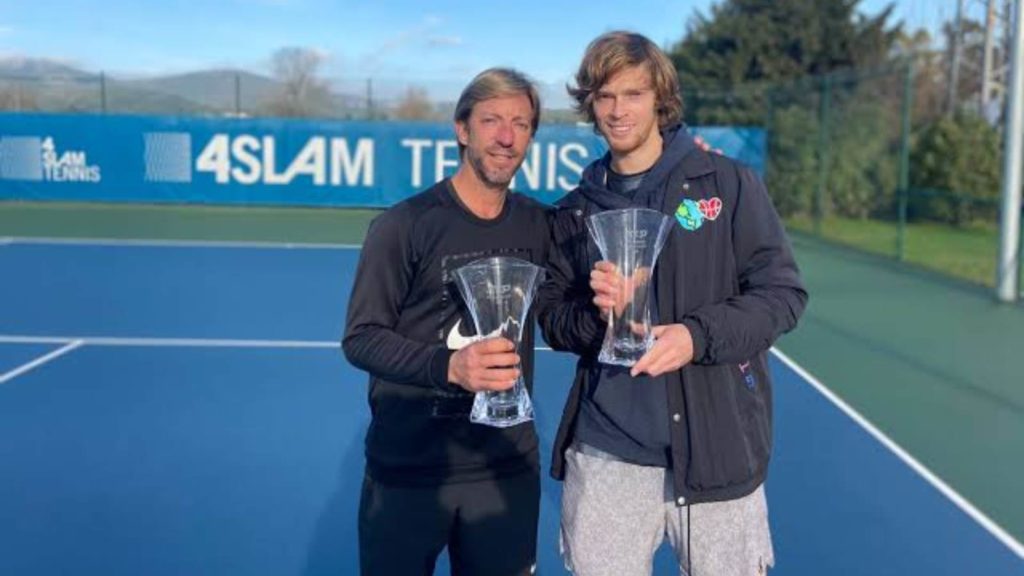 The current coach of Andrey Rublev is Fernando Vicente. Vicente is a professional tennis coach and a former player from Spain. He has a career-high ATP ranking of 29.
Andrey Rublev House-
We still do not get any confirmed news about his house. However, in an interview, he said that he still does not have enough money to buy an apartment. With the pandemic situation the previous year and the sport on hold he said, "In 2020, I had to pay my team members for five months without competing due to Covid".
Andrey Rublev Career Titles-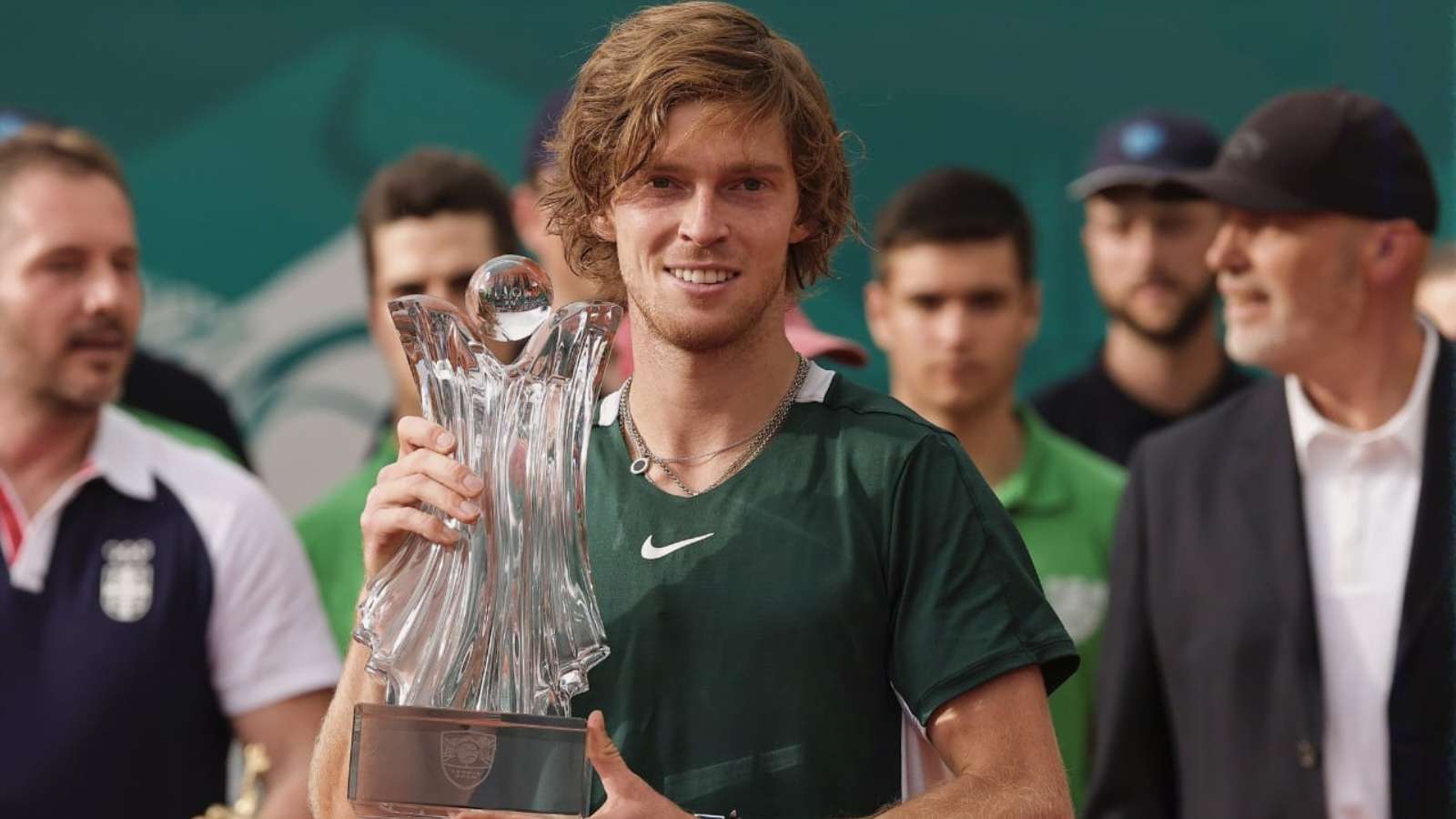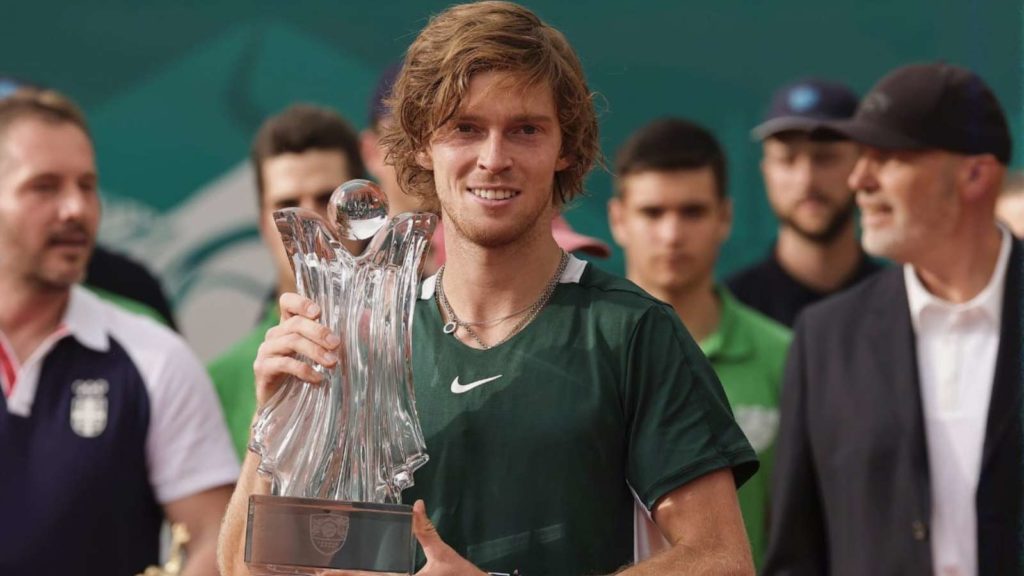 Andrey Rublev has 11 career titles. He has still not been able to win a Grand Slam. He has also won two doubles career titles. In the team competition, he has won one ATP and Laver Cup each.
| | | |
| --- | --- | --- |
| EVENT | CHAMPION | FINALIST |
| Grand Slam | 0 | o |
| Olympic Games | 1 (MIXED DOUBLES) | 1 |
| ATP Finals | 0 | 1 |
| ATP Masters 1000 | 0 | 2 |
| ATP 500 | 4 | 1 |
| ATP 250 | 7 | 0 |
| Total | 12 | 5 |
Q. Where is Andrey Rublev's house?
The Russian is yet to purchase a house, owing to financial strain during the coronavirus pandemic.
Q. What is Andrey Rublev's age?
He is 24 years old.
Q. How many Grand Slams have Andrey Rublev won?
Andrey Rublev has not won any Grand Slam till now
Q. Is Andrey Rublev married?
No, Andrey Rublev is not married but he is dating Anastasija Homutova. Anastasija is a Latvian model and they have been dating for 5 years now.
Also Read: Rafael Nadal's Net Worth, Endorsements, Income, Assets and more