| | |
| --- | --- |
| Name | Rafael Nadal |
| Age | 36 |
| Occupation | Tennis Player |
| Other sources of wealth | Advertisements |
| Net Worth | $220 Million |
| Residence | Manacor, Mallorca, Spain |
| Sponsors | Nike, Tommy Hilfiger, Telefonica, Kia Motors, Richard Mille, Banco Santander, Babolat, Mapfre, Amstel Ultra |
| Charity | Rafa Nadal Foundation |
| Marital Status | Married to Xisca Perello (Maria Francisca Perelló) |
| Last Updated | December 2022 |
Rafael Nadal is one the biggest names in the tennis world to date. He has won 92 career titles and is known as the 'King of Clay'. He is currently the leader on the ATP Tour for most Grand Slam titles with 22 majors to his name. Out of the 22, 14 have come at the red dirt of Paris- The French Open.
Along with Roger Federer and Novak Djokovic, Nadal is a massive crowd-puller and is one of the most loved players on tour. At 36, he is still maintaining his fitness well and is right up with the best in the business. He is amongst the Top 5 richest tennis players of all time and has collaborations with dozens of huge brands.
Over the past decade, he has become a household name for tennis fanatics all over the world with his 'Never Give Up' attitude on the court. He has also been part of a few of the greatest tennis matches ever played.
Rafael Nadal Net Worth 2022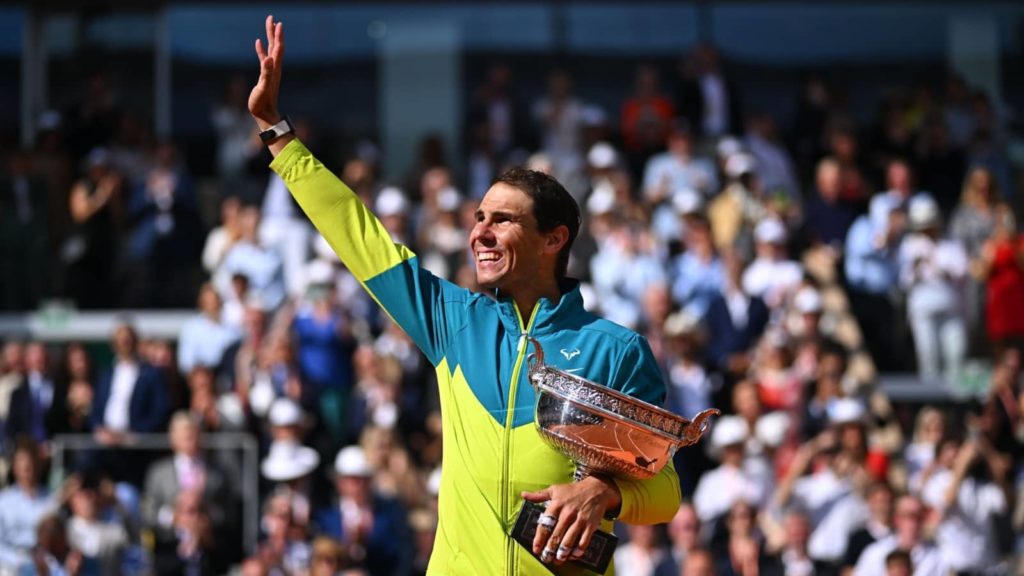 Rafael Nadal is the 2nd richest tennis player with only Djokovic ahead of him. The Spaniard, since his debut in 2001 has earned a whopping $132,403,671 from Prize money. Off court too, he has an active income source due to various sponsorship deals and other investments including his own foundation. His net worth currently stands at about $220 Million.
Also Read: Rafael Nadal's exhibition Tour gives him new energy to continue playing longer as 'Goals' remain unachieved for the 22-time Grand Slam champion
Rafael Nadal Brand Collabs and Endorsements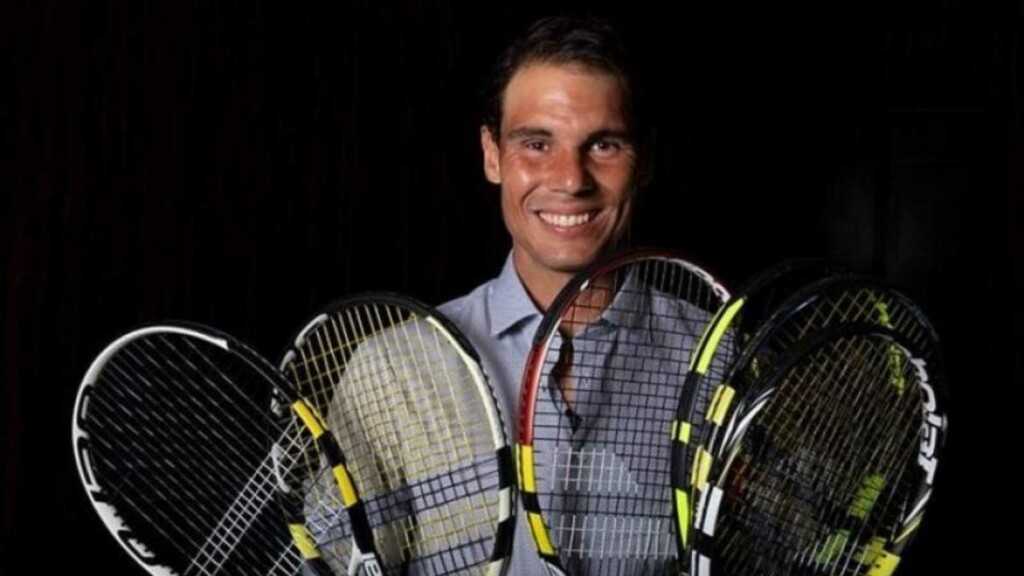 Rafa is associated with various international brands. He has huge contracts with brands like Nike, Tommy Hilfiger, Telefonica, and Kia Motors. Adding to that, he also has the right to his own logo. Known for his of-the-field heroics, Nadal's brand logo, the 'Raging Bull' is a representation of his style of play on the court as well as his persevering nature coupled with his Spanish ethnicity.
Does Rafael Nadal have any charities?
The Spaniard has also put a big chunk of his money toward philanthropic efforts and creating tennis centers. His foundation, 'The Rafa Nadal Foundation' is one of the biggest in the world and caters to the needs of underprivileged children.
Nadal and his mother, Ana María Parera, created the Rafa Nadal Foundation in 2008 while his Wife is currently the Secretary of the Foundation. Its aim is to use the transformative power of sport and education to give a direction to children irrespective of their background. Its main mission is that children should have access to equal opportunities now and in the future. The foundation began in Spain and is also functional in India.
Rafael Nadal's house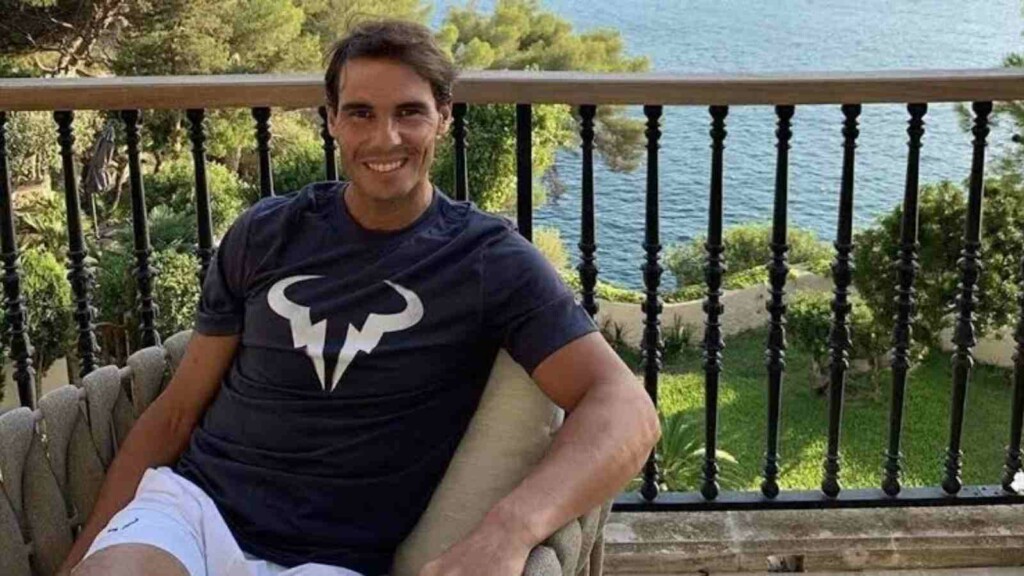 Being one of the richest athletes in the world, Nadal lives a luxurious life. Rafa owns only 2 residential properties – his house in Mallorca and another house in the Dominican Republic. The latter house is presumably a holiday home. Nadal's mansion in Mallorca apparently costs around $1.5 million and his luxury villa in the Dominican Republic is worth at least $2 million.
Rafael Nadal's career titles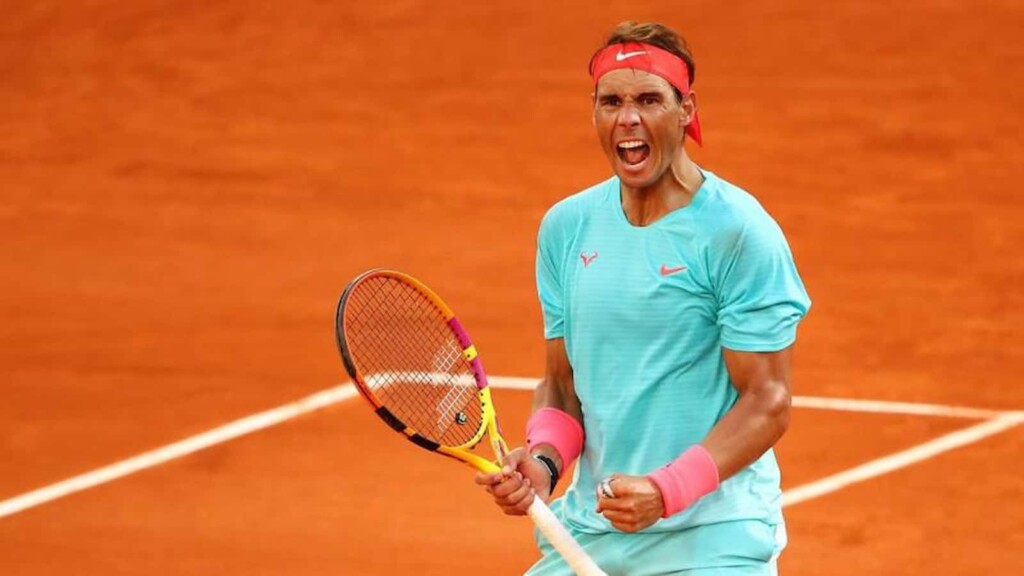 Nadal has won 92 singles titles throughout his career which includes a record 22 Grand Slam singles titles and 36 Masters 1000 titles. In addition, he has also won 11 doubles tournaments too.
| | | |
| --- | --- | --- |
| EVENT | CHAMPION | FINALIST |
| Grand Slam | 22 | 8 |
| Olympic Games | 1 | 0 |
| ATP Finals | 0 | 2 |
| ATP Masters 1000 | 36 | 17 |
| ATP 500 | 23 | 6 |
| ATP 250 | 10 | 5 |
| Total | 92 | 38 |
Q. How much is Rafael Nadal's worth?
Rafael Nadal's net worth is $220 Million.
Q. Where is Rafael Nadal's house?
Rafael Nadal's house is in Manacor, Mallorca, Spain.
Q. Does Rafael Nadal have charities?
Yes, Rafael Nadal runs the Rafa Nadal Foundation with his wife Maria Francisca Perelló, and mother Ana María Parera.
Q. What is Rafael Nadal's age?
Rafael Nadal is 36 years old as of December 2022.
Q. Is Rafael Nadal married?
Yes, Nadal is married to Maria Francisca Perelló (a.k.a Xisca Perello).
Q. How many grand slams Rafael Nadal has won?
Nadal has won 22 grand slams.
Q. Are Rafael Nadal's parents back together?
Yes, according to reports, after separation his parents were reunited in 2011.
Q. Is Rafael Nadal friends with Roger Federer?
Yes, Federer and Nadal are very good friends.
Also Read: "Somehow its never been enough" Rafael Nadal reveals that his rivalry with Roger Federer and Novak Djokovic has propelled their longevity
Also Read: "Rafa was bad with his transition" Nicolas Lapentti places Carlos Alcaraz above Rafael Nadal drawing a comparison between the two Spanish supernovas