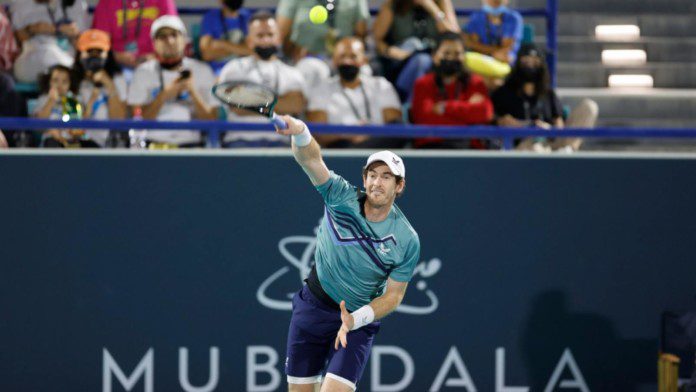 Andy Murray made a spectacular comeback into high-level tennis after spending the last few years suffering from multiple injuries. The former world no. 1 reached the finals of the Mubadala World Tennis Championship, where he defeated Dan Evans and Rafael Nadal in straight sets. 
The scot has been giving out multiple interviews to the media after facing a loss in the finals of MWTC. He opened up about his feelings on the new standards of high-level tennis and his future goals.
Andy Murray on his comeback
The former world no. 1 after facing a hard defeat against world no. 5 Andrey Rublev says, "It has been a good week in general. I played against Dan Evans, Rafael Nadal and Andrey Rublev. Three totally different styles, three matches of the highest quality. It is positive that the body is in excellent condition, that I endured this intensity during matches. Of course "There were also bad stages, especially in the final against Rublev. There are still a lot of things to work on, but in general, I can be satisfied with the feelings I have."
Murray on current level of Tennis 
After making his comeback, the scot thought that there have been some changes in high-level tennis, which although aren't very drastic but are most certainly noticeable. 
"Tennis has changed a bit in recent years, although not so drastically. I still know what it takes to be on top, what those shots are. It will not be an easy task to get back to the top of the rankings, but I am going to do it. try. Due to my hip surgery, there are several limitations when it comes to moving on the court. Before I was also a person who was simply dedicated to tennis, but now I have other things in mind."
Also Read: "It was a good week for me," says Andy Murray despite facing defeat against Andrey Rublev in the MWTC Final