In what had been an interesting 24 hours for tennis, Alexander Zverev continues to make headlines. Having played out a thriller that became the latest finish to an ATP match as his first-round singles clash with Jenson Brooksby finished at 4:54 AM, the German was back on the court in a few hours' time to play in his doubles clash.
Partnering with Marcelo Melo, Zverev was up against the pair of Lloyd Glasspool and Harri Heliovaara who were coming into the main-draw as lucky losers. Lloyd and Harri won the nervy match 6-2, 4-6, 10-6 to enter into the second round. Having met on the net, the two pairs went ahead to acknowledge the chair umpire when Zverev lost his cool.
The German smashed his racquet on the stairs of the stand with the racquet being very close to the foot of the chair umpire who flinched in fear every time Zverev hit the stand in frustration. The umpire did not however take any action immediately and climbed down the stairs as Sascha went ahead to have some angry dialogue which was not caught clearly in the camera.
While the reason was not clear for his anger, there seems to be speculation that a poor call from the umpire that led to the match points for Lloyd and Harri had Zverev angry.
"Look where the ball bounced. It's 8-6 in the tiebreak, look where the ball bounced. For f–k sake, it's your line. It's f—–g your line. You f—–g idiot," Zverev was heard saying to the umpire on the controversial call. However, it surely does not justify the way he reacted in what looked like a threatening action towards the umpire.
Twitteratis blast Alexander Zverev for his actions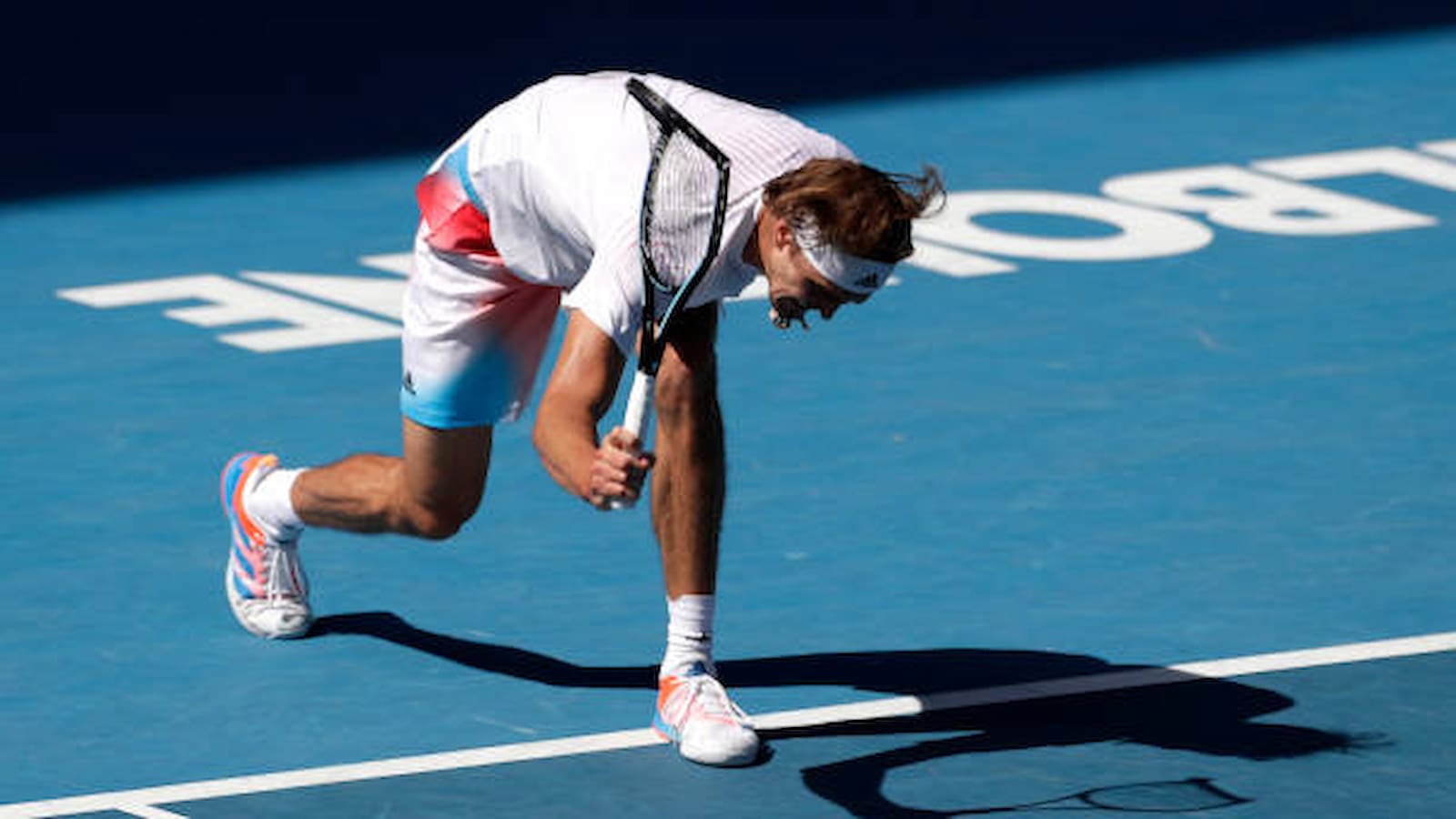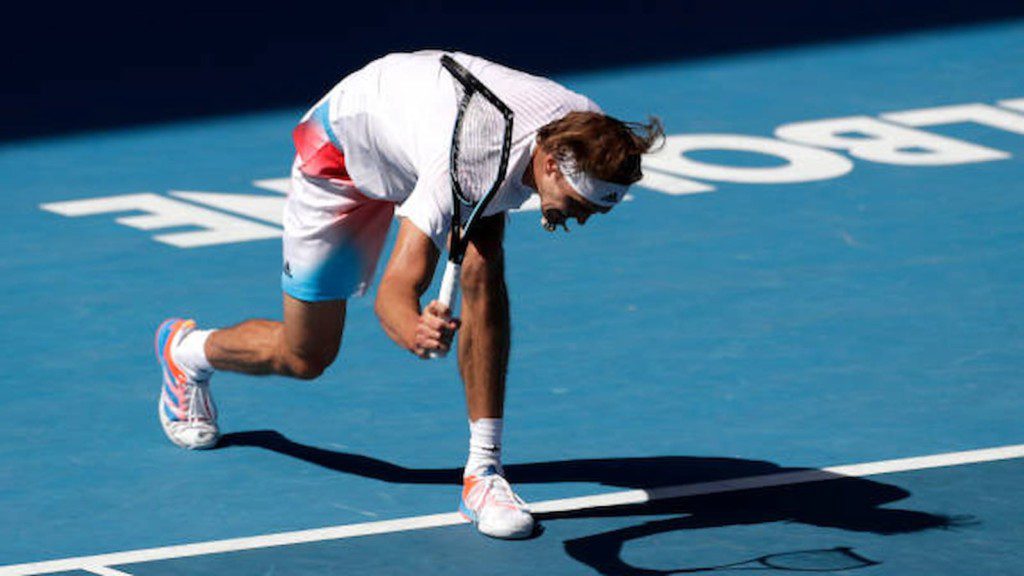 With the video getting viral, Twitter users were absolutely angry over the actions of Sascha which were clearly against the sportsman's conduct and certainly not what is expected from a player irrespective of his rank. Having been on the Tour for a while now, better behaviour is expected but as always, Zverev has disappointed everyone with his actions once again.
Also Read: "I don't agree with him!" Andy Murray OPPOSES Novak Djokovic's Decision of Not Taking Vaccine