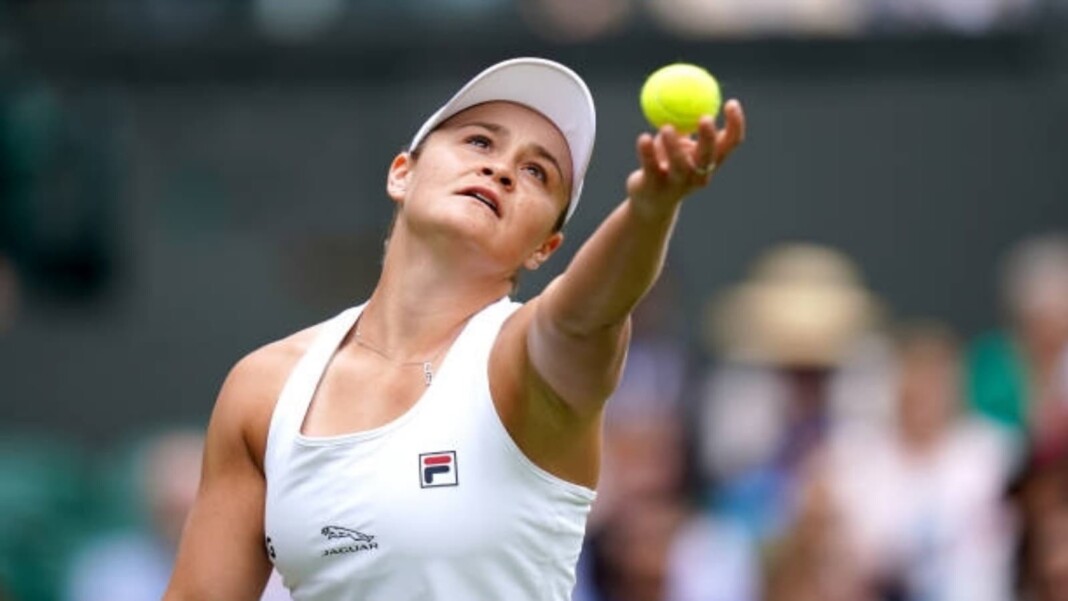 World No.1 Ash Barty produced a stunning performance after she did the honors of opening the Day's play in the absence of defending champion Simona Halep. Barty got the better of Carla Suarez Navarro in three sets 6-1,6-7(1),6-1, who showed immense grit but couldn't cross the finish line.
Coming from an injury, Barty showed no signs of wear. She was quick right from the blocks and served very well, not giving her opponent any opening. Her return game was also in song as she engaged in short rallies. She broke the Spaniard twice before claiming the set 6-1. The Australian seemed to be in a hurry has she again got the decisive break in the second set and was serving 5-4 up for the match. But the gritty Spaniard, who had battled cancer, proved her mettle and broke Barty to take the set into a decider. Suarez Navarro dropped just one point and won the tie breaker.
Both the players started fresh but Suarez Navarro couldn't carry her momentum into the third set. She didn't seem to have the legs in the third and was struggling in movement. Barty again got multiple breaks and closed out the set 6-1 to march into the second round.
'She's a fighter and an incredible competitor': Barty praises her opponent's grit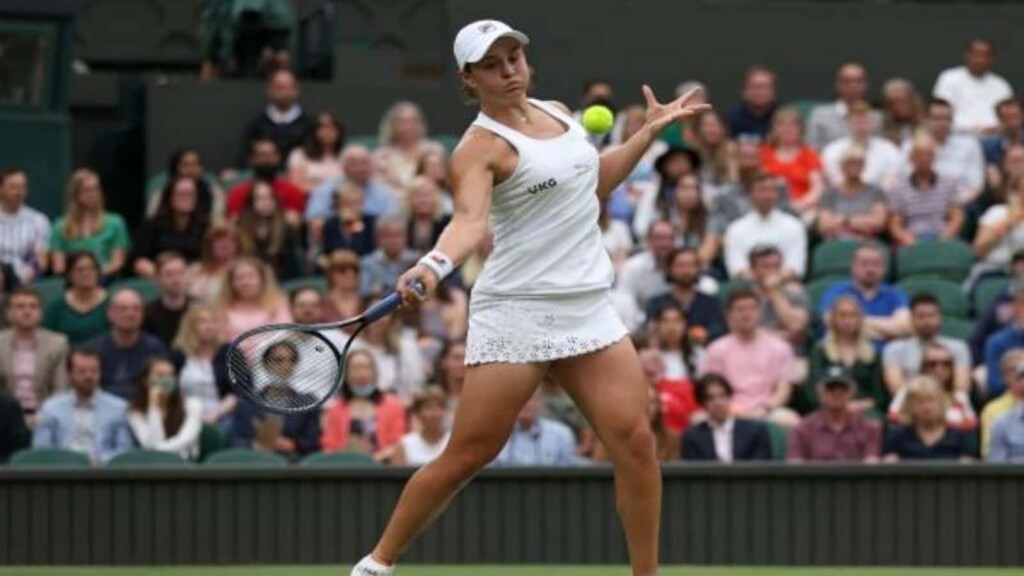 Barty started the proceedings on Day 2 on centre court which is a huge honor. She spoke about the same. "Incredible! With all of my heart I wish Simona[Halep] would be here to be able to do the honors. She's the champion and has earned the right to open this court so for me to be give the honor when I haven't fully deserved it. I was extremely humbled when Jamie texted me and asked me if I could be able to come out on this beautiful court so it's just an incredible honor and I couldn't be more proud that I am here."
Carla Suarez Navarro fought cancer earlier this year and returned on court at the French Open. Against Barty, she showed immense grit to take the second set. The Aussie acknowledged her greatness.
"It was just incredible to be able to share the court with Carla and share this experience with her after her incredible career. I know she has a little bit longer to go but to share this court with her was special. She's a fighter and an incredible competitor. She is also an incredible person and genuinely you can't find one bad word to say about her. I wish that both of us would be able to share this experience but yeah, she's a genuine champion and she's gonna be missed."
Returning after an injury, Barty assured everyone that her body is coping well to the grass. "Good, great! A lot better on the grass, it's a little bit forgiving on the body. I feel ready, I was excited to be able to know that I was 100% going to play here and I'm loving every minute."
This fortnight, Barty is wearing an outfit inspired by Australian Indigenous player Evonne Goolagong Cawley, who won the women's singles at Wimbledon 50 years ago. "This is the very least I could do to tribute a champion. It's the 50th anniversary of her first title here so for me to be able to wear an outfit inspired by her iconic dress is a privilege. I called her and made sure she was okay with it. But to be able to tribute her in a very small way is incredible and I hope I can do her proud."
Also read: What happens if rain interrupts play during Wimbledon 2021?