20-time grand slam champion Novak Djokovic is currently in a league of his own. The Serb has been the most dominant player in the last 3-4 years and is still the favorite whenever he's playing. After his semifinal victory over Hubert Hurkacz at Bercy, Djokovic sealed the year end No.1 ranking for a record 7th time.
He was previously tied with Pete Sampras at 6 and now has leap frogged the legendary American. People all over the world have congratulated the Serb for his astonishing feat, including ATP chairman Andrea Gaudenzi. Speaking to the ATP website, the ATP chief congratulated Djokovic and called his achievement 'monumental.' "Finishing the season as No. 1 is a monumental achievement," he said.
"To do it seven times, in this incredible era of men's professional tennis, is hard to describe. Novak deserves huge credit and recognition for continuing to redefine excellence in our sport, year after year. Congratulations to him and his team on this outstanding new milestone."
Djokovic too expressed his joy on completing the biggest goal. "Just proud and extremely happy. Obviously that was one of the biggest goals and it's always one of the biggest goals, to try to be No. 1 and end the season as No. 1. To do it for the record seventh time and surpass my childhood idol and role model, Pete, is incredible. Very grateful, very blessed to be in this position," he said.
Djokovic to face Medvedev in the final at Bercy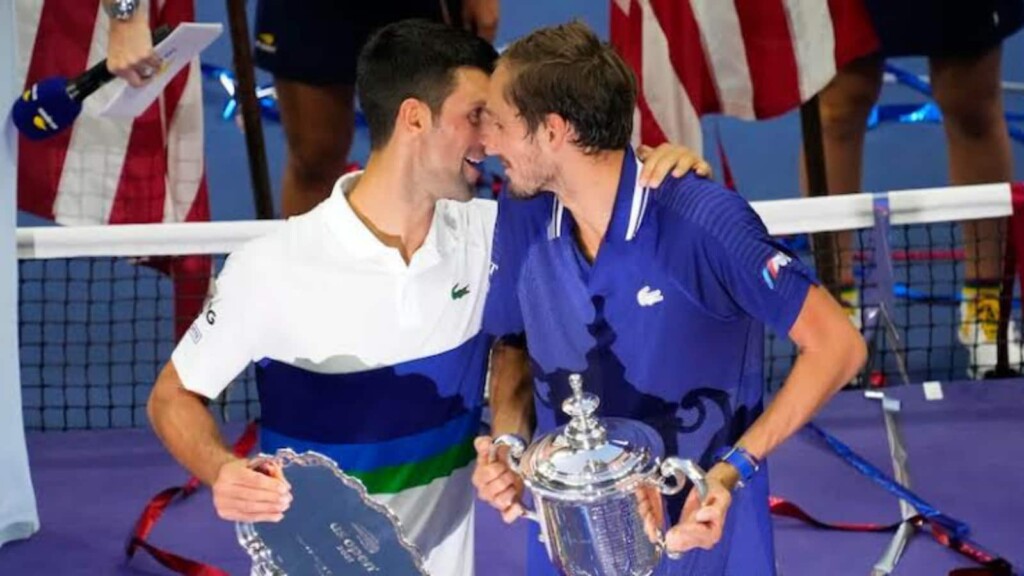 Meanwhile Djokovic is also aiming to win a record sixth title at Bercy. He faces defending champion Daniil Medvedev in the final and will want to avenge his US Open final loss. Medvedev too is in amazing form and is one of the best players in the world currently alongside Djokovic.
He has proved on court that he could beat the Serb at the biggest level but given Djokovic's hunger to win, he will fancy a record 6th Bercy title and a 37th Masters title.
Also read: 'Grateful to be in this position and surpass my childhood hero, Pete Sampras,' Novak Djokovic overwhelmed after securing the year end No.1 ranking for the 7th time