The Australian Open is the first major grand slam of the year and hence is considered one of the most important events in the tennis calendar. Every year organizers try to make it even grander than the last year.
For the last two years, due to the pandemic, organizers had to curtail their plans and restrict their audience. But this year, organizers are excited to celebrate the three-week event.
"We want to return to our pre-pandemic plans of cementing the AO as the biggest annual sporting event in the world in January, while also making it as accessible to as many fans as possible," Australian Open Tournament Director Craig Tiley said.
"We can't wait for what promises to be a jam-packed calendar designed to appeal to all ages. The hugely popular Kids Tennis Day returns and the AO Ballpark, always a huge hit with families is back bigger and better than ever."
"We have cool new areas to socialize in such as the Beach Bar, you can get involved and try out all forms of the sport at the AO Tennis Club, there are chances to watch the world's top players in practice matches and charity initiatives to help the people of Ukraine. These are just some of the examples – along with world-class tennis action, great entertainment, and incredible food offerings – of how we will drive the expansion of the event and bring our long-term vision to life."
"The AO is renowned as being open and welcoming to all and there will be more activities and celebrations around both First Nations Day and Pride Day. We are also excited to launch our first All-Abilities Day which will complement the increase of our wheelchair draw from eight to 16. The AO Inspirational Series returns for women's semi-finals day and our focus on women and girls will be showcased throughout the tournament."
Also Read: Roger Federer expresses his feelings about Rafael Nadal and Novak Djokovic overtaking him in the Grand Slam titles race
Australian Open Organizers aim to engage about a million fans in the event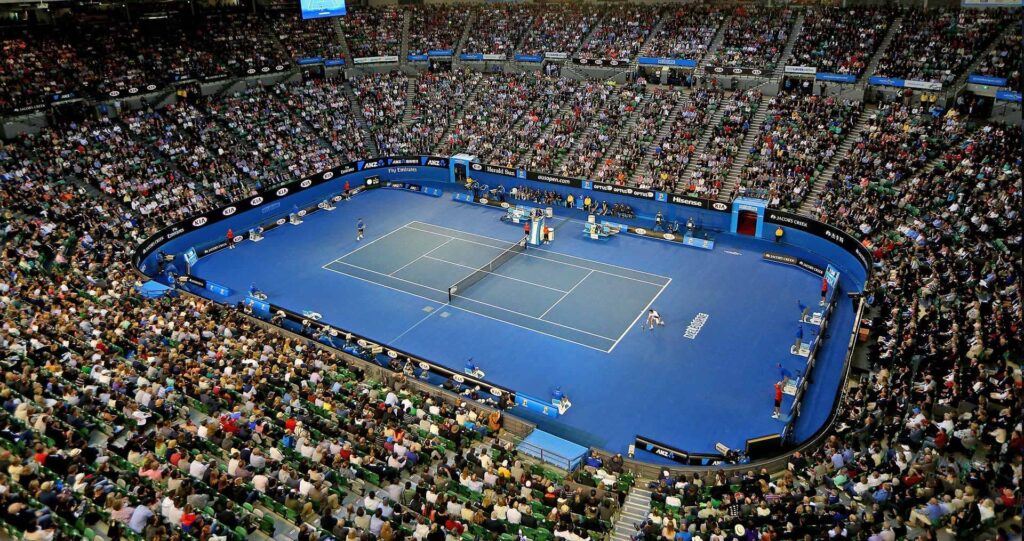 This year is expected to attract some of the best players to the grand slam event. Like always it will create a huge buzz and entice the crowd to gather in and around the tennis stadiums. This year it is going to be a grand celebration of lawn tennis, family, and national pride.
The organizers are bringing new attractions to the Australian Open. This year's target is to bring 900000 tennis fans to Melbourne Park. The new attractions include renovated AO Tennis Club, a gorgeous Beach Bar fitted with a DJ, AO Ball Park, etc.
Rafael Nadal is the current Australian Open men's singles Champion. Ashleigh Barty is the current Australian Open women's singles champion.
Also Read: WATCH: Novak Djokovic makes a heartwarming gesture to a saleswoman on the streets of Belgrade
Also Read: Jimmy Connors sends a warning message to the youngest World No.1 Carlos Alcaraz, calling him "everyone's target" on the tour