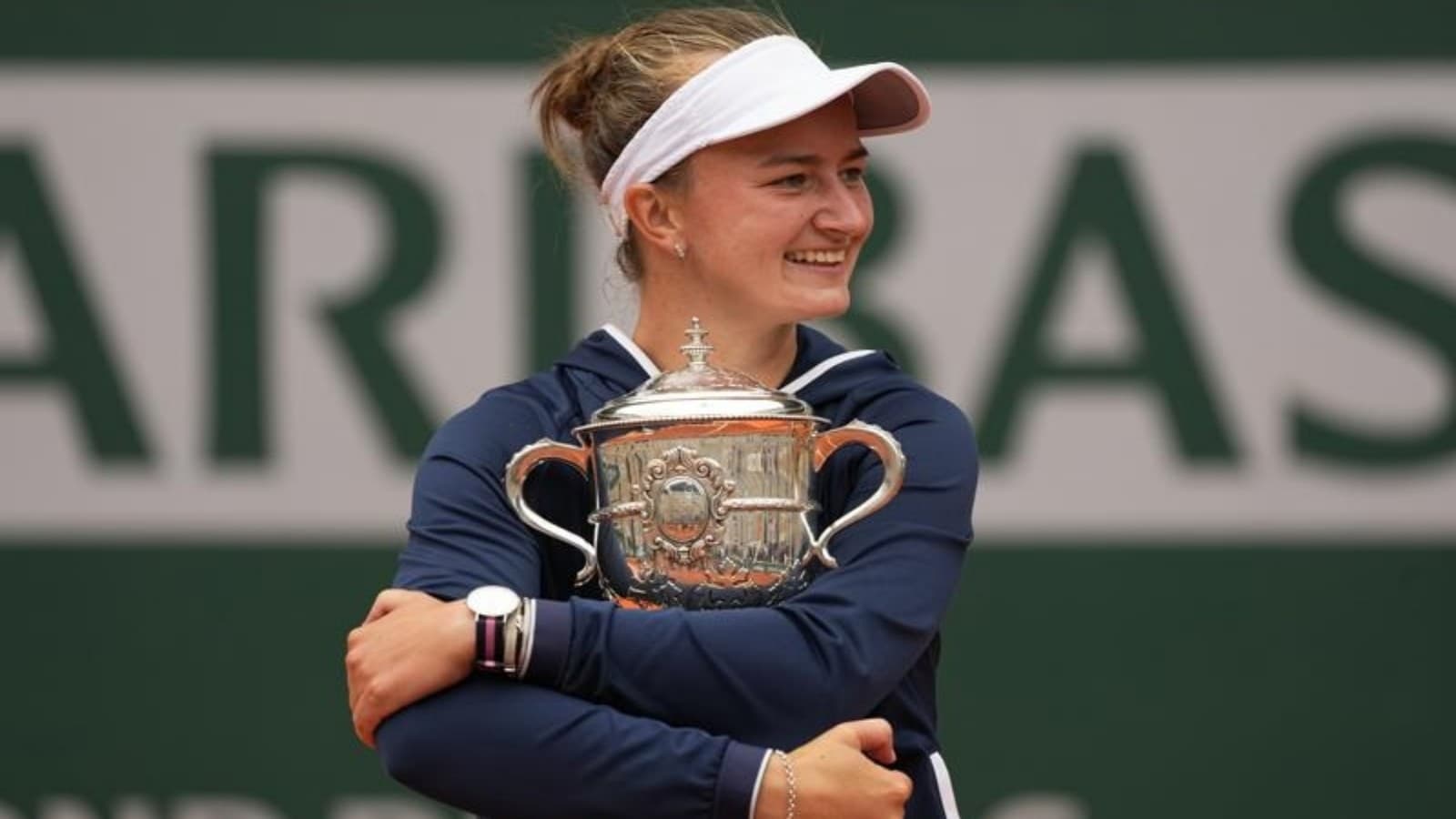 Ranked 2nd in the world for doubles is quite inspiring in itself but Barbora Krejcikova believes it is watching Simona Halep's matches that inspires her to, in turn, millions of others. Her latest conquest was that of the French Open doubles crown, which she achieved alongside Katerina Siniakova.
"I watch all of her matches": Barbora Krejcikova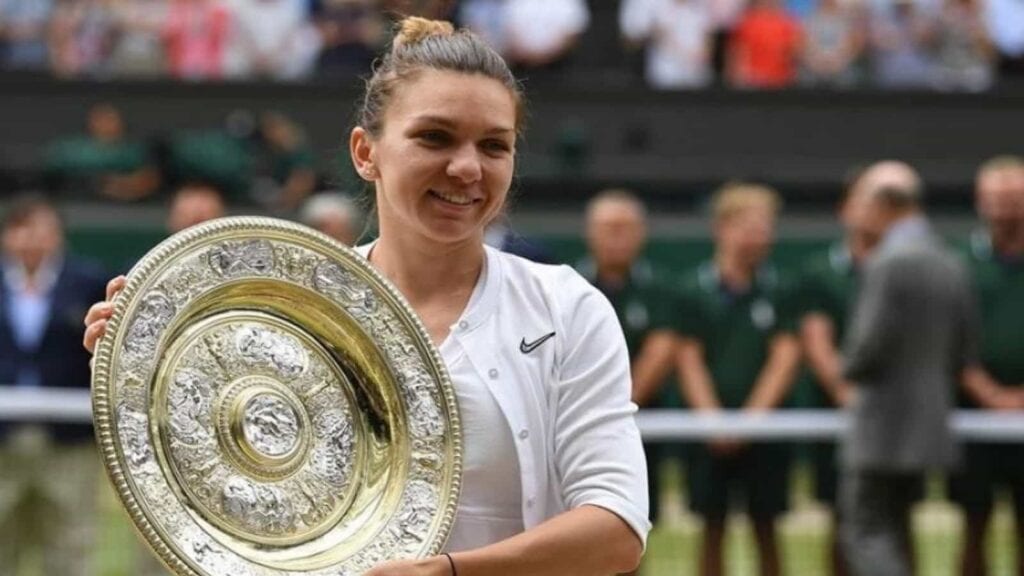 The Czech international, currently ranked 13 in the world for Singles, also heaped praise on Halep by saying that she watches all of the Romanian's games with a key interest. "I was actually watching all of Simona's matches and it helped me a lot in improving this season and, in its own way, I got experience from that and I got really inspired by her. Now I'm just really looking forward to playing more matches and seeing the crowd, and I hope I can help in inspiring them"
The pair were pitted against each other in the 2020 Prague Open second round, where Krejcikova pushed Halep to the limit, having won the First Set before eventually succumbing 6-3,5-7,2-6 to her idol, who was unplayable in the deciding set.
Barbora seeded No.2 at Prague Open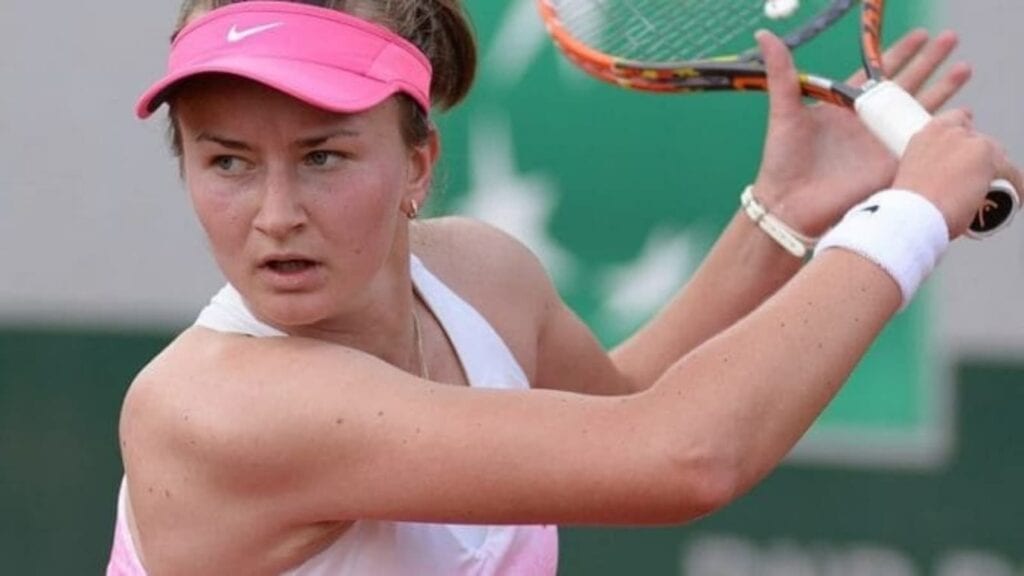 Barbora is back at her Home tournament at the Prague Open where she has reached the Round of 16 after thrashing Bulgarian qualifier Isabella Shinikova in straight sets 6-2,6-3. She now faces Belgian Ysaline Bonaventure, who too dispatched her Round of 16 opponent Naiktha Bains of Britain by a similar scoreline of 6-3,6-2.
A win in that match would set up a mouth-watering clash against her long-time partner in crime and fellow Czech Katerina Siniakova. The pair have won 3 Grand Slams playing alongside each other, most recently winning the 2021 French Open Doubles, a tournament where Krajcikova also picked up the Singles honours, beating Anastasia Pavlyuchenkova 6-1,2-6,6-4 in the final to become the first woman since Mary Pierce in 2000 to win both the Roland Garros Singles AND Doubles titles.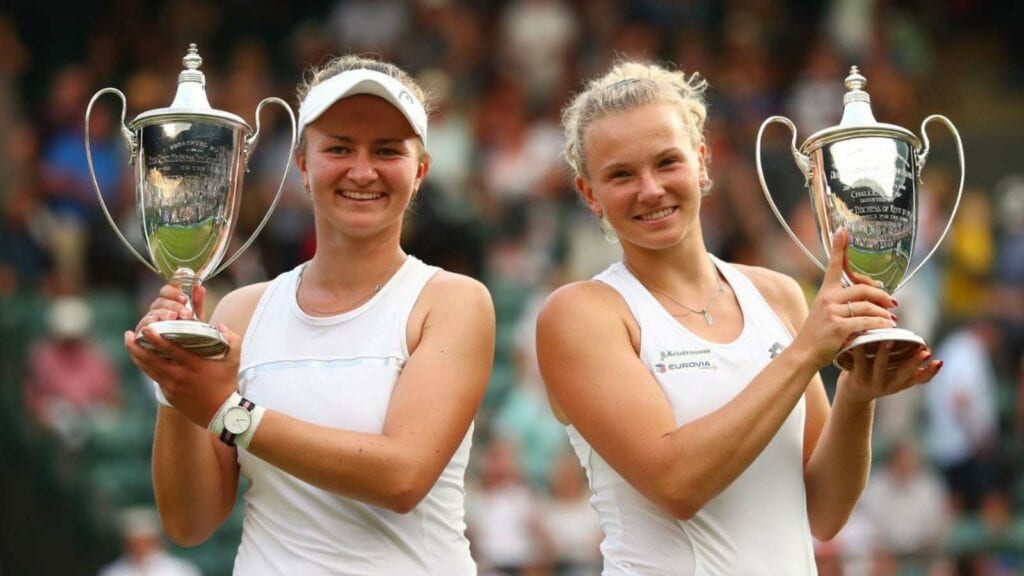 The pair have combined for 3 major titles, namely the 2018 French Open, 2018 Wimbledon and 2021 French Open doubles honours but will have to put friendship with a potential Quarter Final around the corner.
Also Read: WTA Prague Open 2021: Women's Singles Draw Preview, Analysis and Predictions