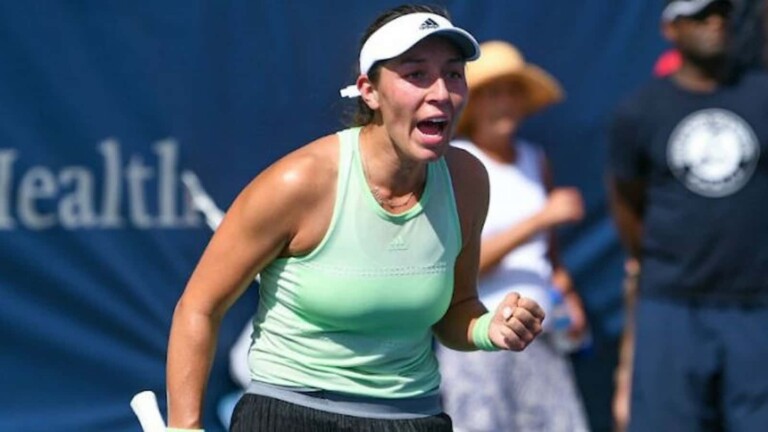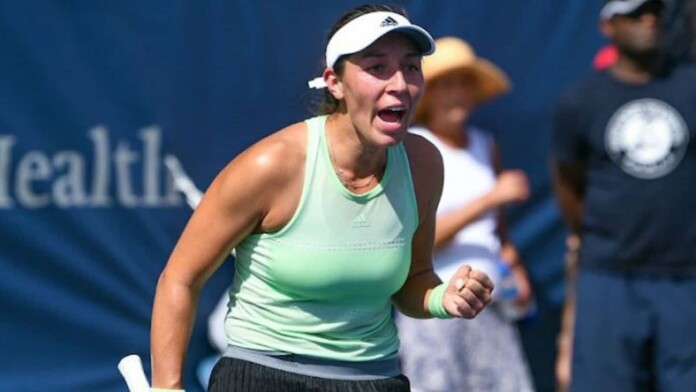 Jessica Pegula is currently competing at the Australian Open 2022, where she defeated Nuria Parrizas-Diaz in straight sets in the third round of the competition. The American had a good 2021 season as she defeated former champion Victoria Azarenka and fifth seed Elina Svitolina en route to her first Grand Slam quarterfinal at the Australian Open. She entered the top 50 of the WTA rankings for the first time as a result. The American also reached the second round of all the Grand Slams last season. Although she did not win any titles last year, she had an impressive season, as she improved her ranking to 18, a huge step from her 62nd rank at the end of 2020.
She started her 2021 season with the WTA 500 Melbourne Summer Set, where she played in the women's doubles category and won the competition. She then also completed at the WTA Sydney Tennis Classic, where she exited at the round of 32.
Pegula conveys message to Buffalo Bills on camera
Jessica Pegula is the daughter of famous American billionaire businessman Terry Pegula, who also owns the NFL team Buffalo Bills. Jessica supports the team based in the Buffalo region, and was even wearing blue, white and red during the match to demonstrate her support for her beloved team ahead of their AFC divisional-round matchup against the Kansas City Chiefs on Sunday.
"Bills you're next"– was the message that the 27-year-old had for the team and wrote it on the camera using blue ink. The Bills would be facing the Chiefs in the playoffs for a second straight season, a game in which the Bills had lost last season in the AFC Championship. This year, the Bills got their revenge as they beat the Chiefs 38-20 in week 5.
Meanwhile, Jessica Pegula is grinding it out at the Australian Open, where she aims to better her quarter-final appearance last year. Being the 21st seed, the American will now face Maria Sakkari in the fourth round of the competition, against whom she'd be out for revenge after losing both times the duo have faced each other previously.
READ NEXT: "Novak Djokovic and Roger Federer were better than me," Rafael Nadal CONFESSES that he isn't the best player on Hard surface