World No. 16 Carlos Alcaraz is taking big strides in his career having already won two career titles including an ATP-500 title on Claycourts, something that even 20-time Grand Slam champions Novak Djokovic and Roger Federer have yet not achieved in their illustrious career so far.
Alcaraz is into the finals of the 2022 Miami Masters and can become one of the youngest champions of the tournament. He had earlier reached the semi-finals of the 2022 Indian Wells Masters only to lose to his childhood idol Rafael Nadal. Alcaraz has long been compared to Nadal and their Indian Wells meeting was a testimony to that with both the Master and his apprentice playing a thriller.
With many comparisons being made between Alcaraz and Nadal with the younger Spaniard chasing the 21-time Grand Slam champion's records at every passing tournament, Patrick Mouratoglou, coach of Serena Williams gave his detailed comparison through an Instagram post giving his opinions.
"I totally understand the comparison with Rafa. Firstly they are both Spanish, secondly, they are both ultra physical players. Third, they are mentally incredible, both of them. It is already a lot. I think they have the same style of play. I'm talking about the Rafa now, not the Rafa in the age of Alcaraz. He was playing completely different, much further behind his baseline, with long rallies. Now he is more aggressive, I would say Alcaraz is the modern version of Rafa. 
"I think it's more accurate to say that because now he stays closer to the baseline, he's more aggressive. Then there are a lot of differences too. There is a right-hander and a left-hander and that makes a big difference. Rafa's technique is unique and I would say Carlos' is a bit more classic. When you watch them play it doesn't look like they are the same but in terms of qualities there are similarities and in the style of play too," said Patrick in the video.
Carlos Alcaraz could become the 3rd youngest Masters title winner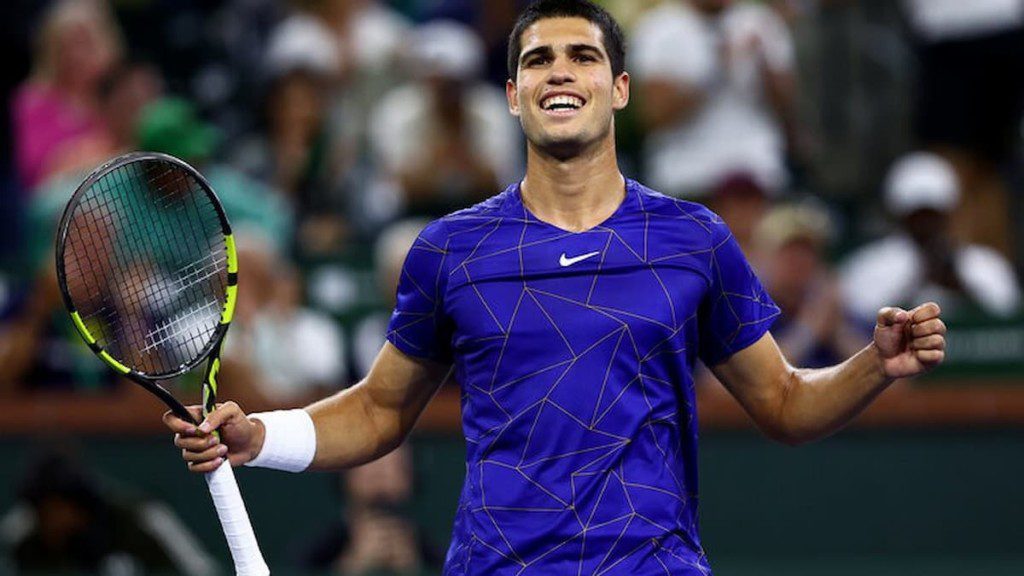 By reaching the finals in Miami, Alcaraz became the 4th youngest teenager to reach the finals of a Masters-1000 tournament. He could have been the 3rd youngest by lost to Richard Gasquet by a mere 2 days. If he is able to defeat Casper Ruud in Sunday's final in the Miami Gardens, Alcaraz will join Michael Chang (18 years and 157 days, Canada 1990) and Nadal (18 years and 318 days, Monte Carlo 2005) as the third 18-year old to win a Masters title.
Also Read: "The stands are in his favour" Juan Carlos Ferrero reflects on Carlos Alcaraz's ability to attract big crowds from a young age