World No. 1 Novak Djokovic had one of his worst trips to Australia which ended with him being banned from entering the country for 3 years. Djokovic's refusal to get vaccinated and Australia's policy to not allow unvaccinated players led to the entire debacle that saw the 3-time defending champion at the Australian Open not get a chance to defend his title at the 2022 Australian Open.
During the 10 days that Djokovic spent in Australia, he was in a federal quarantine facility for 5 days as two court cases were battled to decide whether Novak could get his visa back and stay in the country. While he won the first appeal, the second appeal went in the favour of the government and Djokovic left the country on 16th January, a day prior to his scheduled first-round match at the Australian Open.
Djokovic has not spoken about the incident since then and debates have continued on what would be the impact of the entire episode on the player. As he plans to return to action at the upcoming 2022 Dubai Championships, former World No. 7 Richard Gasquet shared his thoughts on what would be the impact on Djokovic and how will the Serbian come back from this.
"What happened in Australia was very hard for Djokovic, it will be interesting to see how he returns to Dubai. One might think that this will increase his motivation tenfold, but this is different. He is used to fighting with the public against him, against his rival, and sometimes against himself, but this must have been much more difficult for him. It's a totally different type of pressure. He is one of the strongest players mentally, so maybe that will motivate him even more," added Gasquet as reported by welovetennis.fr.
Richard Gasquet's record against Novak Djokovic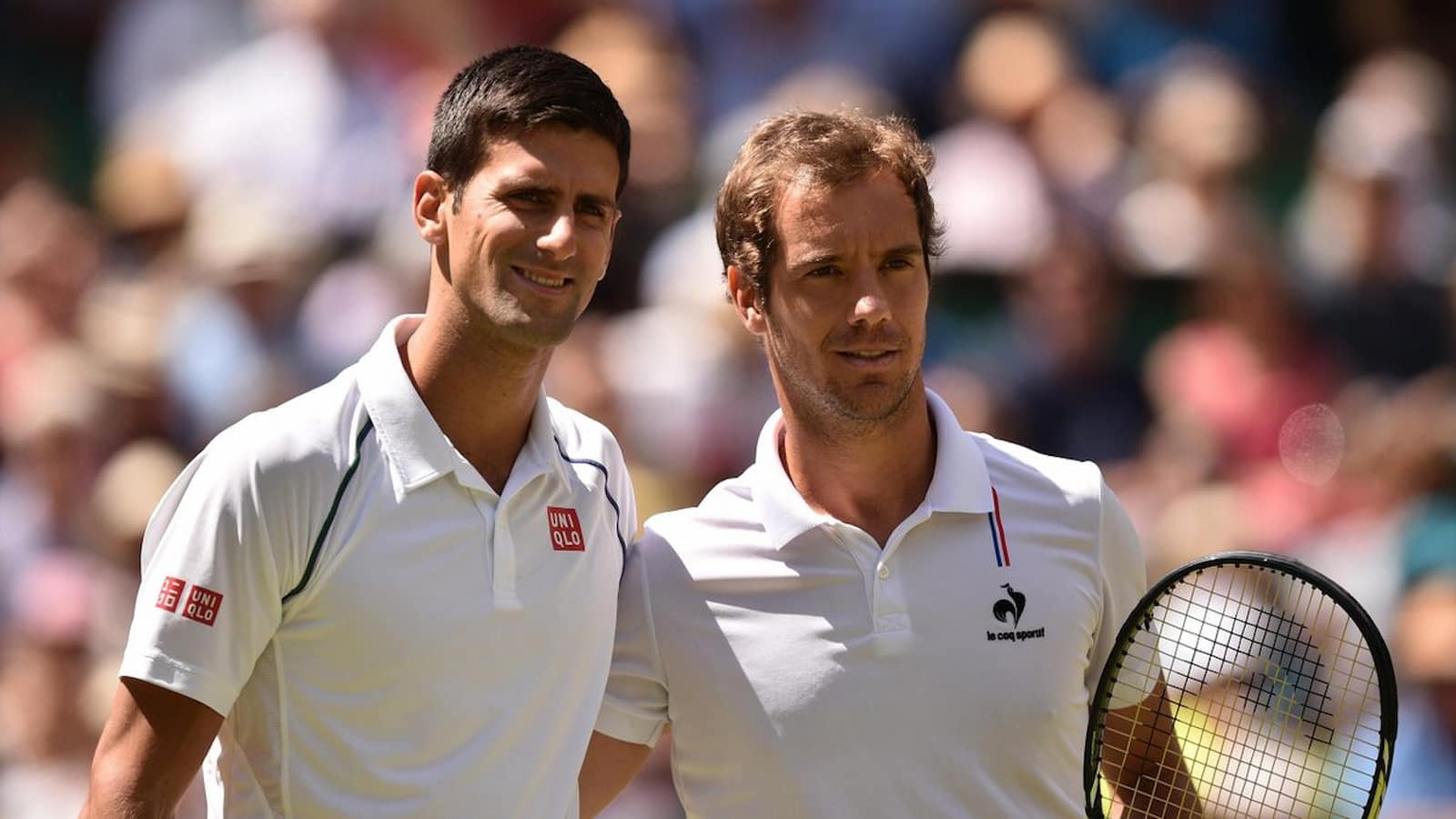 Novak and Richard have met on the Tour on 15 different occasions. They have met 7 times on outdoor hardcourts, 3 times on clay, 3 times on indoor hardcourts, once on grass and once on carpet. The pair first met in the 2nd round of the 2005 Cherbourg Challenger. Their first Tour meeting took place in the 2nd round of the 2006 Madrid Masters and Djokovic was the winner again.
After 3 consecutive wins, Gasquet won his first and so far the only match against Djokovic when the duo met in the round-robin of the 2007 Tennis Masters Cup played in Shanghai with Richard winning in straight-sets. Since then it has all been Novak including the 2012 Toronto Masters, the only finals meeting between the two players that was won by Djokovic who leads the head-to-head tie 14-1.
Also Read: "Novak Djokovic played one of the worst matches in US Open finals" Rafael Nadal's coach Carlos Moya credits Nadal for not messing up like the Serbian