World No. 1 Daniil Medvedev continues to remain in the headlines despite being in no way associated with the Russian aggression in Ukraine. Apart from being a citizen of Russia, the player has no involvement in the war that has torn the European nation for nearly 3 weeks now and has seen Russians be affected globally.
The tennis world was no different and with the Russian army continuing its attacks, the tennis governing bodies decided to suspend the Russian Tennis Federation but will allow the players to play only if they agree to play without the Russian flag next to their name as 'neutral athletes'.
Todd Woodbridge urges tennis world to not strip off Russian athletes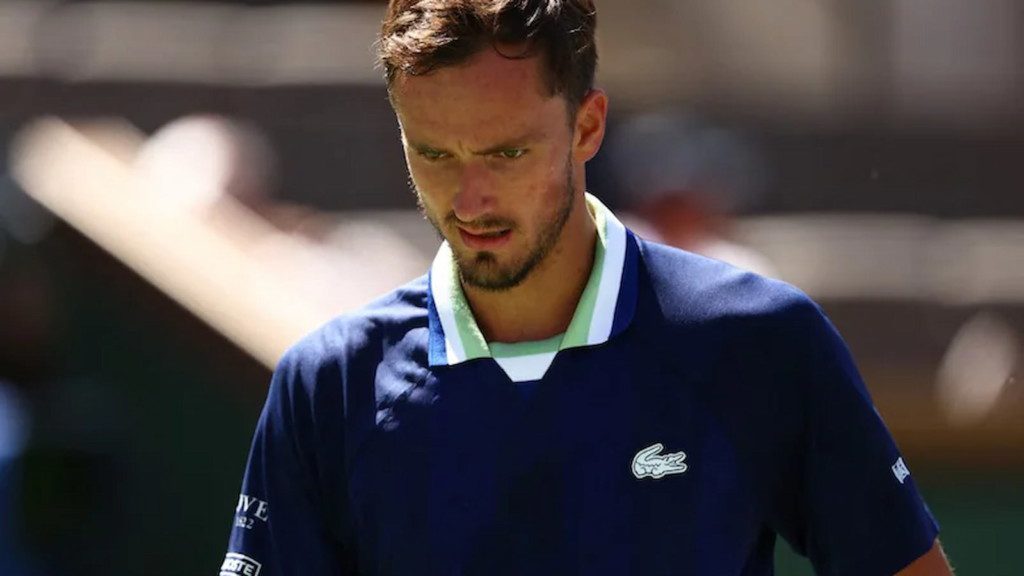 Vladimir Putin is waging war on Ukraine, and world sport has roundly condemned the conflict and thrown its support behind the smaller nation in a number of ways. During the week, a British politican announced Russian players – including Daniil Medvedev, who briefly stole the men's No.1 ranking from Novak Djokovic this month – would not be allowed at Wimbledon unless they denounced Putin.
Australian tennis great Todd Woodbridge said the tennis world shouldn't be too quick to slap down Russian players on tour. His comments come in the wake of news that recent world No.1 Daniil Medvedev may be barred from competing at the Wimbledon major unless he publicly denounces Vladimir Putin. The legend urged for sensitivity in the treatment of Russian athletes as most of them cannot do much since their families and lives are on the line.
"That is such slippery and dangerous ground. We all know they have families back in whatever part of Russia they are from, and you do not want to be on the wrong side of that, because your family will pay a price. This is really dangerous territory, and one that we have to be very sensitive about," said Woodbridge.
Woodbridge pointed out while every player on tour was linked to a country – normally their country of birth – they didn't necessarily represent that nation.
"It's an individual sport. I feel at this point we allow them to play. (Fellow Russian player) Andre Rublev this week made it through to a semi final. It's really hard if we go down that line," added Woodbridge.
READ NEXT: Ash Barty's MASSIVE career-earnings disclosed, as she plans to build LAVISH mansion post shocking retirement