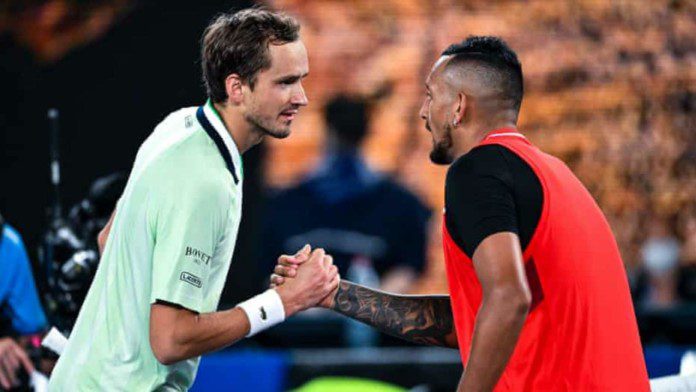 In one of the most exciting matches so far this year, 2nd seed Daniil Medvedev defeated home favourite Nick Kyrgios 7-6, 6-4, 4-6, 6-2 in the second round of the Australian Open 2022.
Medvedev blasted 31 aces past the Australian and also hit 68 winners in a thrilling three hour encounter. He also had to battle not only against Kyrgios impressive first serve and incredible shot making, but also against the crowd, who were cheering for every point Kyrgios won throughout the match.
Both the players maintained high intensity throughout the match in front of a packed Rod Laver Arena. Kyrgios who was playing only his second match this year, gave a tough match for the reigning US Open champion Medvedev, who is the favourite to win the title this year in the absence of World No.1 Novak Djokovic.
Patrick Mouratoglou amazed by the atmosphere during the match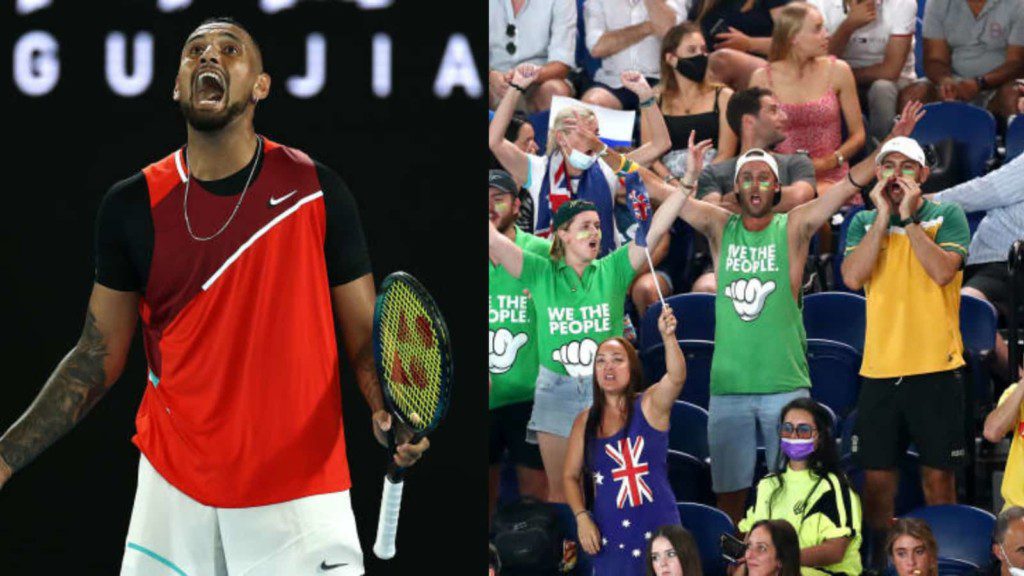 Patrick Mouratoglou famously known for coaching Serena Williams, Coco Gauff and Stefanos Tsitsipas, took to twitter to praise the intensity at the Rod Laver Arena.
He posted a clip along with the caption, "This is everything that tennis needs," featuring a rally with Medvedev serving at 3-3 in the third set. In middle of the rally Medvedev played a drop shot hoping to catch the Australian off-guard who was at the baseline. But, Kyrgios fought hard to return the shot , following which the Russian looked to win the point with a powerful backhand cross court shot, but Kyrgios managed to win the point after hitting the ball right past Medvedev.
The very next moment the crowd erupted in cheers as Kyrgios ran across the his half of the court to celebrate the point.
While Kyrgios might have lost in singles, he is still in contention in the doubles and will be playing his third round match with his partner Thanasi Kokkinakis on Sunday. Kokkinakis and Kyrgios notched up straight sets win in both their matches so far, including an upset over top seeds Nikola Mektic and Mate Pavic.
Also read: Australian Open 2022: Rafael Nadal vs Adrian Mannarino LIVE Stream, When, Where and How to Watch