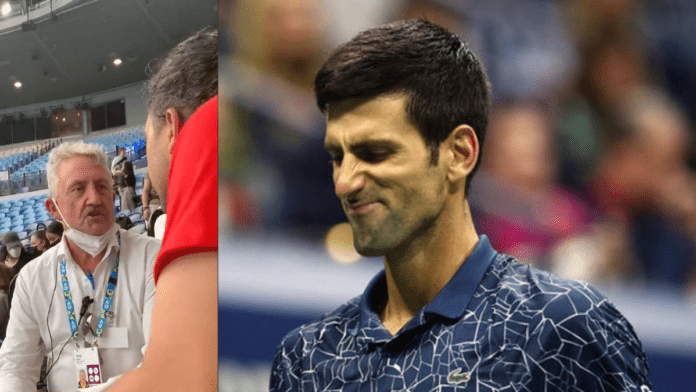 Novak Djokovic was deported from Melbourne after not being able to provide the required documents for his medical exemption. This means that the world No.1 won't be contesting at the Australian Open 2022.
After the deportation of Djokovic, the action continued at the Rod Laver Arena. Although some loyal Djokovic fans brought posters mocking the whole fiasco between Djokovic and the Australian Government. However, the fan carrying the poster was asked to remove the sign or Get Out of the arena.
AUTHORITIES remove poster because it had Novak Djokovic's name on it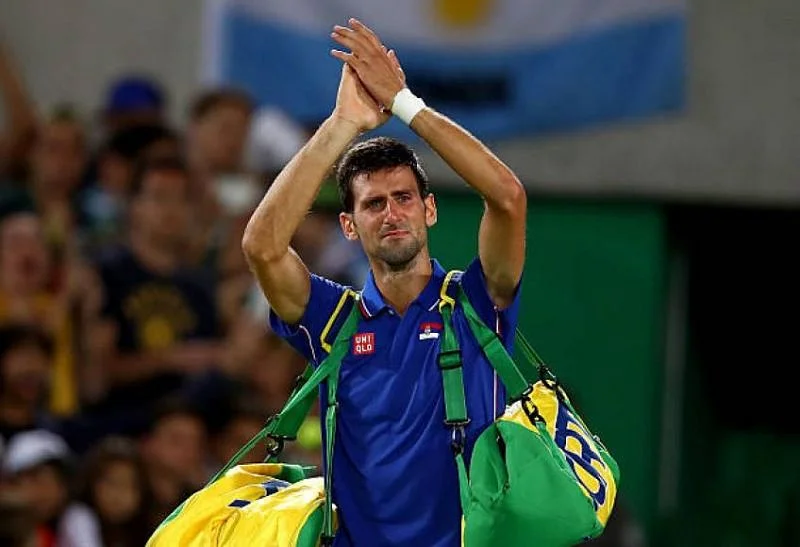 Novak Djokovic was deported from the Melbourne Airport due to major problems in his VISA and his medical exemption application. World No.1 was first interrogated, then detained, and finally deported from the airport.
Djokovic was granted a medical exemption from the same authorities in the Victorian Government, who later prohibited the player from entering the country.
However, Djokovic had been a major talk point at the Australian Open for the past couple of days. But in an anti-climatic ending, the world No.1 wasn't allowed to defend his Australian Open title for the fourth consecutive year.
There were some fans that brought a poster mocking the whole situation between Djokovic and the Australian Government. However, an official of Tennis Australia rushed towards the fans and asked to them hand over the poster or get out.
According to the authorities, the poster was inappropriate and they were asked to confiscate the poster from them. However, the fan argued that there are no swear words, nothing defamatory on the signs, then why were they being asked to remove the poster.
When they asked the official what was inappropriate about the poster and he kept saying "You know what is wrong." Until the end of the video when the official admitted that the poster was inappropriate because it contained Djokovic's name on it. Which is a very dumb reason for calling a poster inappropriate.
However, in the end, the fans handed the poster. According to the other fans, the poster read,"'#Novax Djokovic' Hostage of the Communist State of Dan Andrews". Mocking both the Victorian Government and Novak Djokovic.
Also Read: Watch: Twitter reacts to Novak Djokovic being disrespectfully DEPORTED from Australia