Former World No. 1 and 5-time Grand Slam champion Maria Sharapova was one of the many celebrities to watch the NFL Super Bowl LVI between the Los Angeles Rams and the Cincinnati Bengals. While Sharapova stays true to her Russian roots and played as a Russian player, she was certainly excited for the Super Bowl as well having lived in the USA since 1994.
Maria along with her fiance Alexander Gilkes caught the action live from their residence and while Maria seemed to know everything about the much-hyped sports event in the USA, the British businessman was not so well versed with the rules of the game which turned out to be quite a surprise for Sharapova.
Shooting her questionnaire on her Instagram stories, Maria asked Alexander, "How much do you know," to which he replied, "I don't know much about it. But I know there's a 40-yard situation." Before Gilkes could justify it, Sharapova looked into the camera and said, "He doesn't know anything."
Sharapova further asked, "What is the 40-yards," to which he replied, "40-yards is for the first touchdown or something," an answer that had Sharapova shocked as she looked absolutely shocked at the answer given by Gilkes.
Maria Sharapova not the only tennis star to enjoy the Super Bowl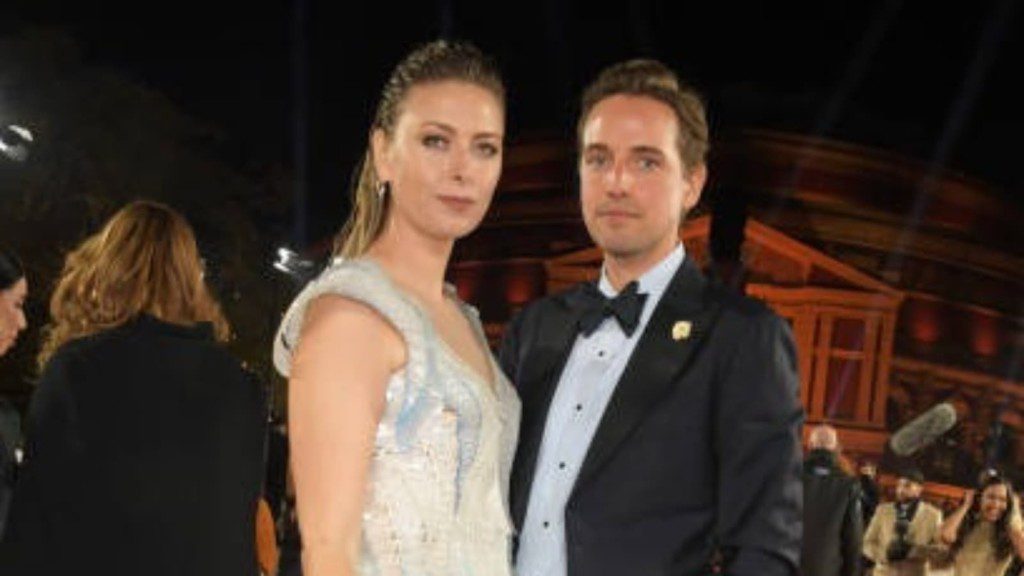 At the popular event in the USA, many celebrities attended the match live while others caught the action from their home. 12-time Grand Slam champion Billie Jean King was present in the stadium and had the honour to do the coin toss at the match. King later posted the photo of the coin on her official Twitter handle.
Serena Williams caught the action live from her home along with her family and was posting regular updates on her Instagram stories that included her daughter Olympia reacting to her commercial that aired during the Super Bowl. Naomi Osaka was present in the stadium while American stars Maddison Keys and Shelby Rogers tweeted their reactions.
Also Read: "That is the price I'm willing to pay" Novak Djokovic ready to miss tournaments but won't get vaccinated