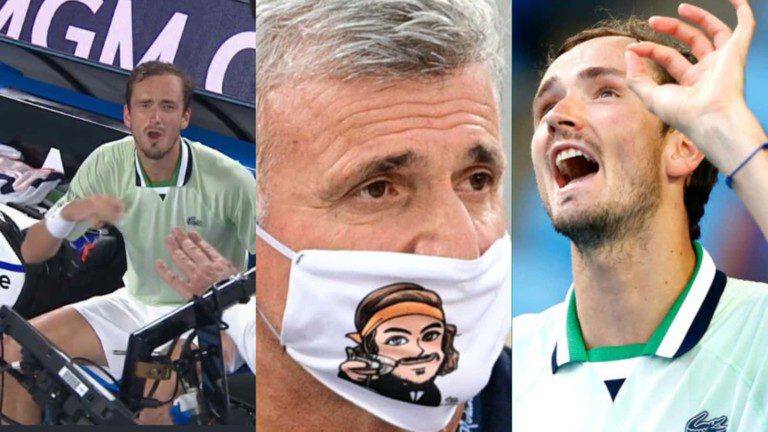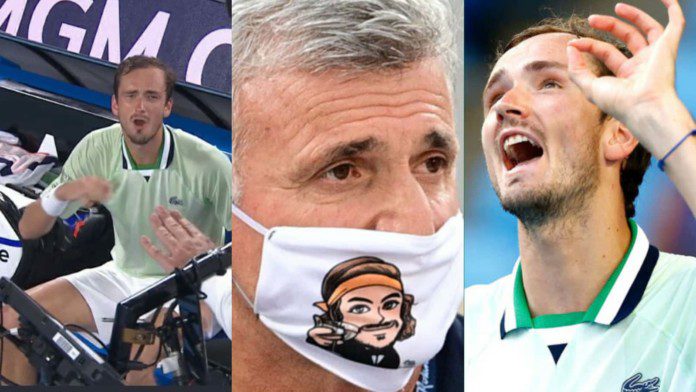 Daniil Medvedev is widely known for his on-court outbursts. The Russian has a tendency of having frequent meltdowns when things are not going in his favor. The world number two is the highest seed remaining in the draw, as Novak Djokovic was deported back to Serbia even before the tournament began.
Daniil Medvedev and Stefanos Tsitsipas clashed against each other in the semifinals of Australian Open 2022 for a second successive time. Things were pretty tense in the middle, as Medvedev took the first set, 7-6. However, Stefanos Tsitsipas hit right back in the second, as he earned a vital break, and lead 5-4.
Daniil Medvedev was handed a code violation for visible obscenity. The Russian did not seem pleased with that, and what angered him more was that Stefanos Tsitsipas' father was constantly seen talking in between the points, and the chair umpire did not notice that. Medvedev really had an angry rant at the umpire, and called him stupid for not warning Tsitsipas' father.
Also Read: How many tournaments did Ash Barty win in 2021?
Daniil Medvedev completely loses it at the chair umpire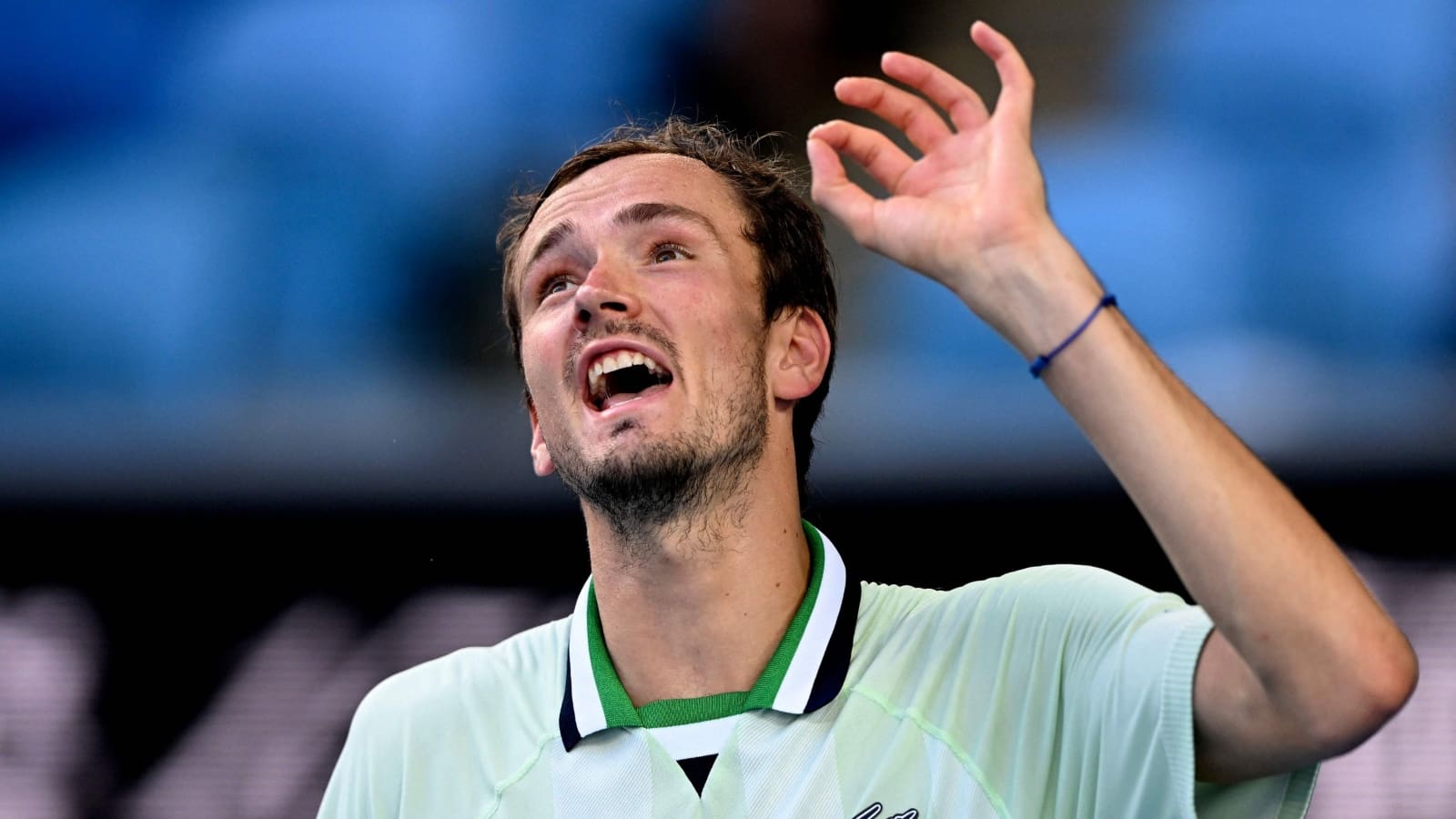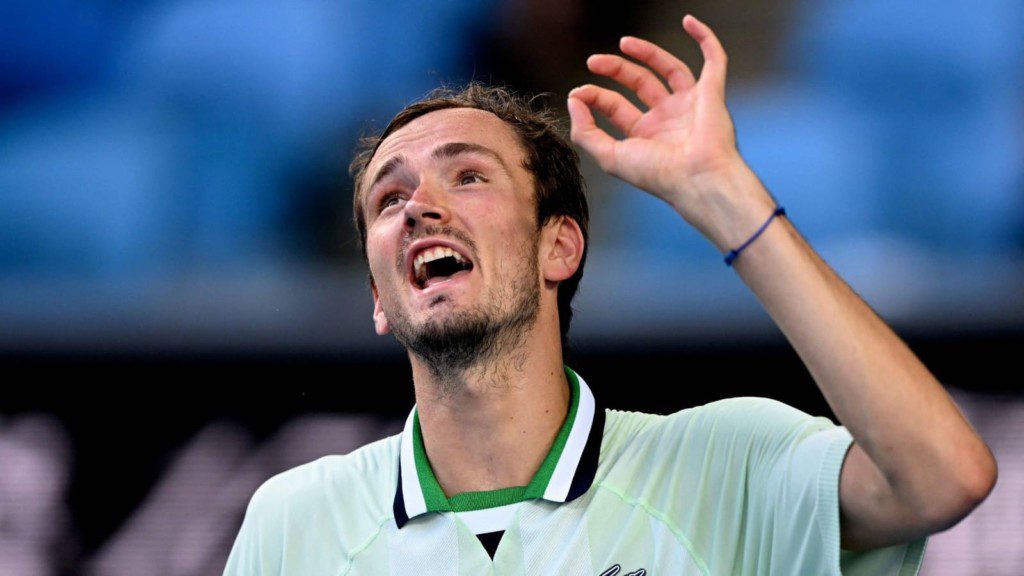 Daniil Medvedev literally screamed at the umpire, and could not believe as to how bad an umpire could be in the semifinals of the Grandslam. "His father can talk every point?! Are you stupid? His father can talk every point?! Oh my god! Oh my god you are so bad, man! How can you be so bad in semifinals of Grand Slam," Medvedev ranted.
It took a while for Daniil Medvedev to settle down, as he asked the umpire to look at him, whilst he was speaking. This is not the first time when Stefanos Tsitsipas' father has been alleged to have been speaking with his son, during the match which is clearly against the rules.
In the end, Daniil Medvedev made it through to the finals in four sets, as he it was utter domination from the Russian in the final two sets. This is Medvedev's fourth major final, and second successive final at Australian Open.
Also Read: 'Slightly ahead but in a weird way,' John McEnroe believes Novak Djokovic has slight edge in Big Three race over Nadal and Federer