Spanish legend Rafael Nadal is an inspiration for people across the globe and his incredible comeback after the severe leg injury he suffered last season was applauded by the entire world. At the start of the season itself, the player added two major titles to his name.
First, he won at the ATP Melbourne Summer Set 2022 tournament where he played the finals against Maxime Cressy and won.
At the Australian Open 2022, the Spaniard notched the crown after a tough and exciting five-sets match with World No.2 Daniil Medvedev and won his 21st Grand Slam title ahead of Novak and Roger. This victory of Rafa earned him a huge amount of love and supports from the entire world.
Iga Swiatek speaks about Rafael Nadal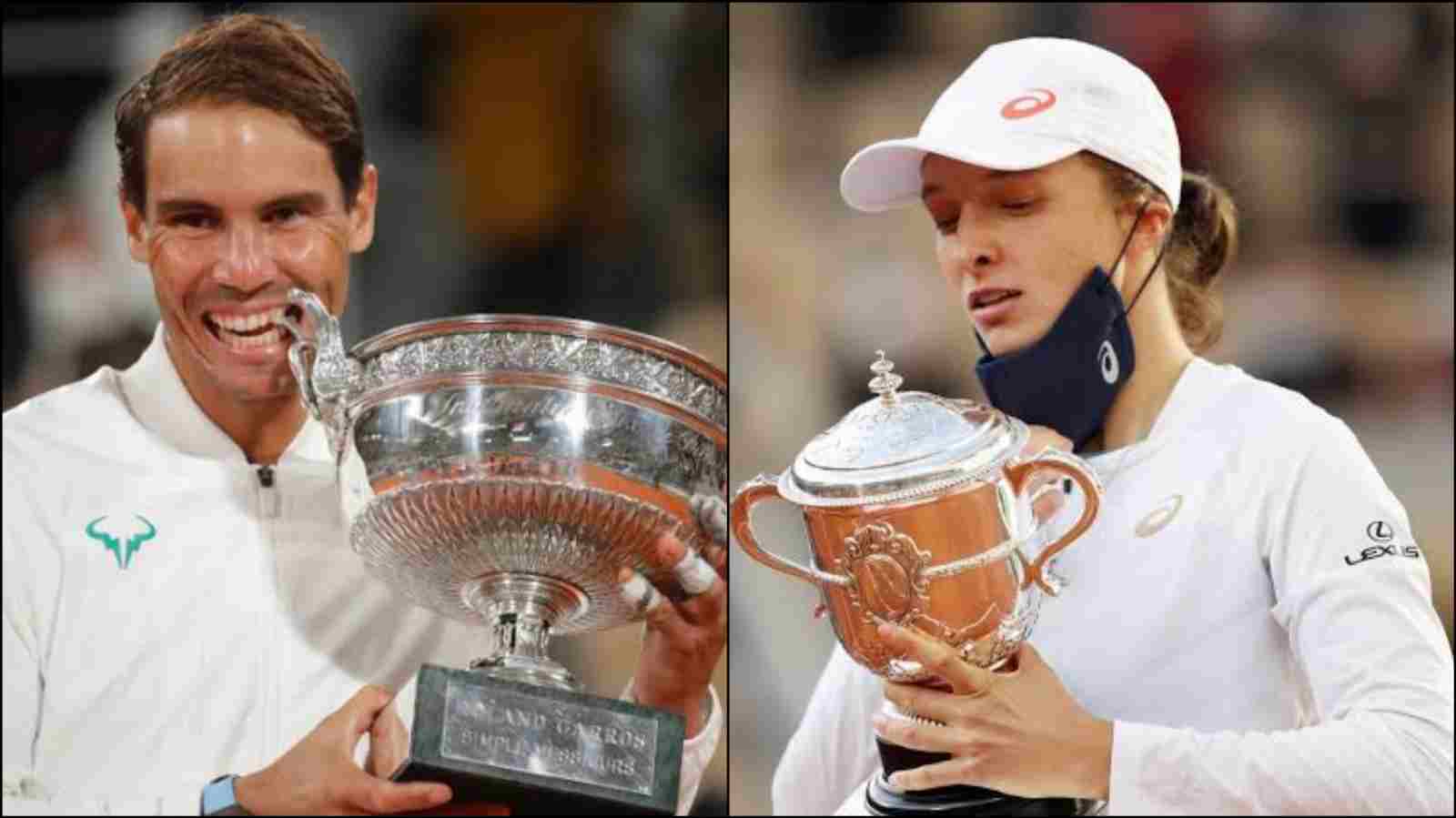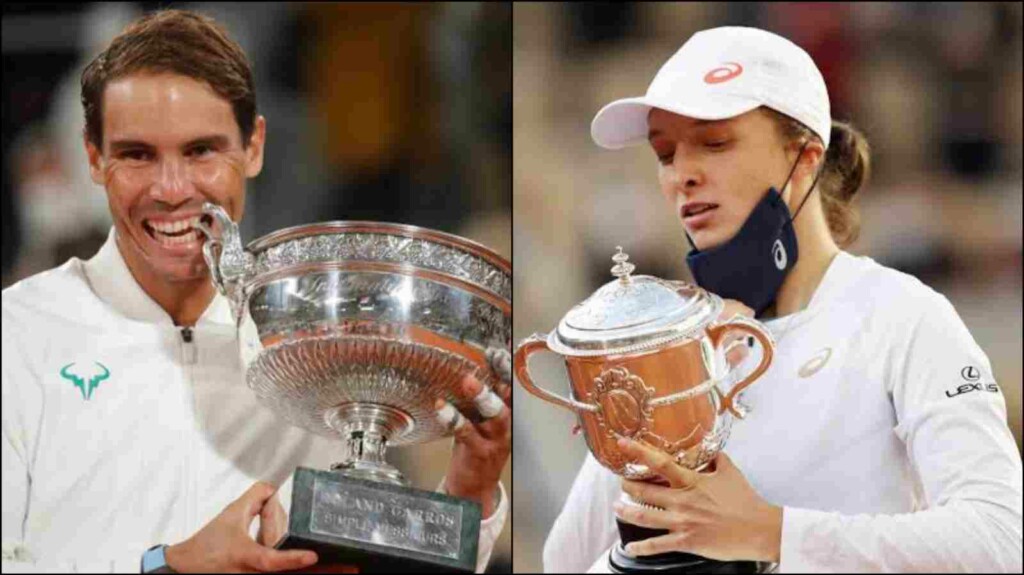 Recently in an interview, Iga Swiatek opened up on her thoughts about Rafael Nadal. She shared how she likes to interact with players like Rafa who are the "best of their time". Iga shares a different and special bond with him as she considers him her idol.
"I think it is very important to share the experience you have. I'm not saying I'm the right person to do it because I've only been on the circuit for two or three years, but there are players more experienced than me. I have messaged other athletes who are the best of their time and I think they have been very supportive and they inspired me. I'm talking about Rafael Nadal, for example. If I am in his shoes in the future, I want to use my voice to help someone or make it easier for young athletes," Iga said.
Also Read – Carlos Alcaraz pips the Big-3 to THIS record after winning the 2022 Rio Open