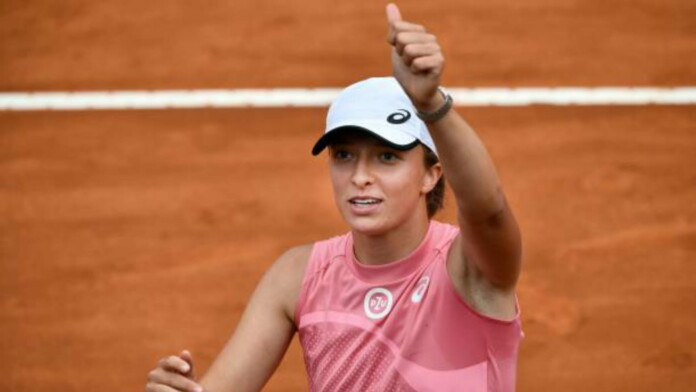 Birthday girl and defending Champion, Iga Swiatek started her title defense in style against best-friend Kaja Juvan in the first round of the 2021 French Open. She defeated the Slovenian in straight sets 6-0,7-5 in over an hour.
Swiatek showed her class right from Game 1. She was in full swing on Chatrier and put on a dominant show in front of the French crowd. She broke Juvan upfront and never looked back. She forced her Slovenian opponent to make errors and held serve without giving any break points. She broke Juvan two times more and served her an opening set bagel. This was her third straight bagel serving, having won against Karolina Pliskova 6-0,6-0 in the final at Rome.
The second set saw much calm and composed Juvan. Her nerves seemed to have settled as she was hitting clean and making a lot less unforced errors. But a mistake in the fourth game let Swiatek break her serve and take a 3-1 lead. But the Slovenian responded back in the very next game, breaking back the eighth seed.
The two players were back on serve and were playing on merit. They held serve and were level at 5-5. After winning her service game, Swiatek pushed Juvan to her limit, and had three match points on Juvan's serve. The gritty Slovenian saved all three of them but couldn't handle Swiatek's backhand on the fourth. The Pole won the set 7-5 and closed out the match.
After the match, the two friends had a long chat about the match and Juvan parted ways after a long hug, wishing Swiatek on her birthday.
Iga Swiatek presented with a bouquet as a birthday gift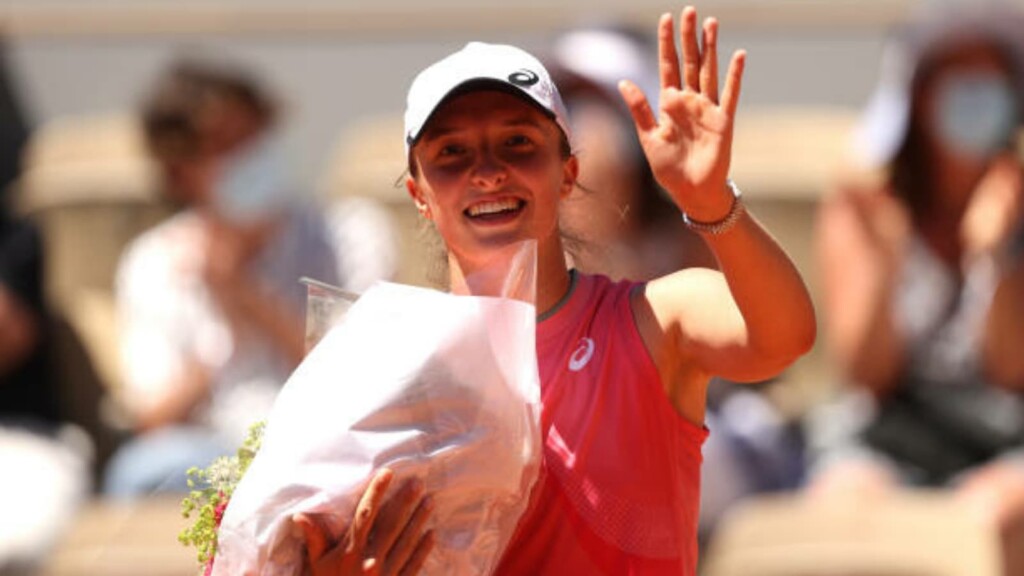 Former Wimbledon Champion, Marion Bartoli was the post match on court interviewer and had a small surprise planned for Swiatek. She, on behalf of Roland Garros management gifted the Pole a bouquet on her birthday and sang the 'Happy Birthday' song alongwith Kaja for Iga.
After that, she asked Swiatek about how she felt coming in as the defending champion at Roland Garros. Swiatek said: "One one hand it was pretty normal because you are playing just another match in another tournament, the courts, the opponents everything is similar but you never know what's going to happen."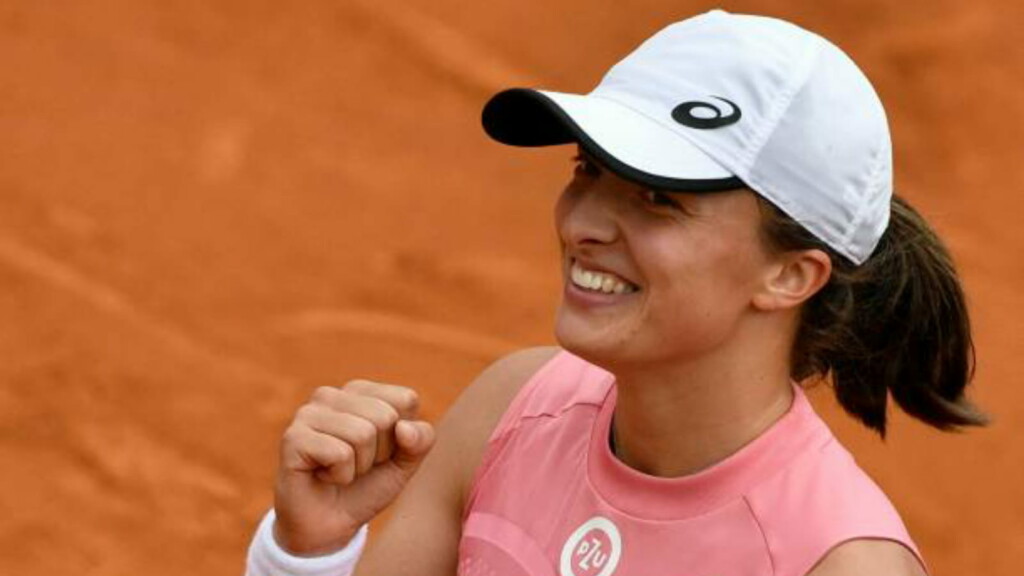 "I never was a defending champion in like the smallest tournament so I really didn't know what to expect so I just try to keep my routine in place as I was working for the whole season."
Swiatek was up against Juvan today, one of her best friend on tour. She has asked about the same, that how it feels to face someone so close to you. She replied: "It is difficult. You have to keep that aside because on court you have no friends and all are opponents. Sometimes its hard to switch these two modes but I feel I am better at it and playing against Kaja[Juvan] beginning of the season really helped."
"Facing her, especially in the beginning of second today was really hard, she didn't give me any birthday gifts, so am really happy I could give those important points and step by step go further," she concluded.
Also read: "You have to understand what her situation is" says Kei Nishikori about Naomi Osaka's media boycott at the French Open 2021