World No. 2 Daniil Medvedev played one of the longest matches of his career during the quarter-finals of the 2022 Australian Open against Canadian youngster Felix Auger-Aliassime. Medvedev won the marathon match of 4 hours and 42 minutes in front of a packed Rod Laver Arena coming back to win the match 6-7(7), 3-6, 7-6(2), 7-5, 6-4.
The Russian had to defend a match point in the 3rd set and was about to go out in straight-sets in what would have been a massive upset given the odds that are in favour of Medvedev to claim the Australian Open this year. He however staged one of the biggest comebacks in arguably what was the match of the tournament.
During his on-court interview, Medvedev mentioned that he took the inspiration to come back from the trio of Novak Djokovic, Rafael Nadal and Roger Federer who have won quite a few matches when they were pushed back on the ropes, yet they found a way to win the match.
"That played out very well, because I'm still young, and I have to take what I can from the best. You know, after I add it, it's true, because Rafa, Roger, they also have done it so many times. But I've played more times with Novak, like when I started to be good, Rafa and Roger got a little bit injured from time to time so I had more matches with Novak, more practices when I was younger.
"Some matches he won, some matches I won. Some matches I watched win him the Grand Slams, being two sets to love down with Tsitsipas and Musetti in Roland Garros. And I was there between the sets, and as I say, zero confidence in myself and the outcome of the match. I was like, What would the best players in the world do? Which I'm part of, but still young and still, yeah, very far in Grand Slam titles and all like this," said Medvedev during his post-match press conference.
"Just be like Novak": Daniil Medvedev to himself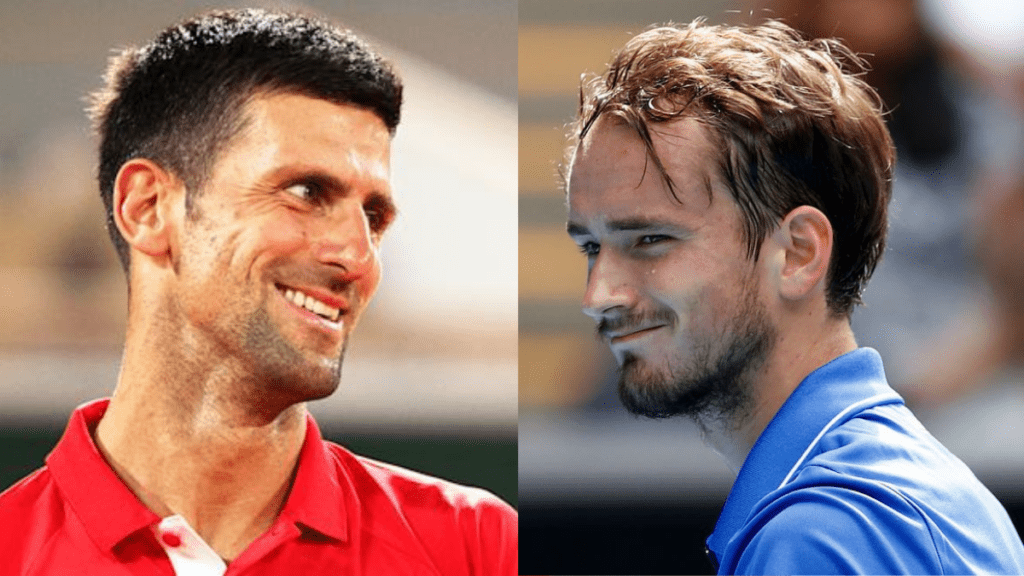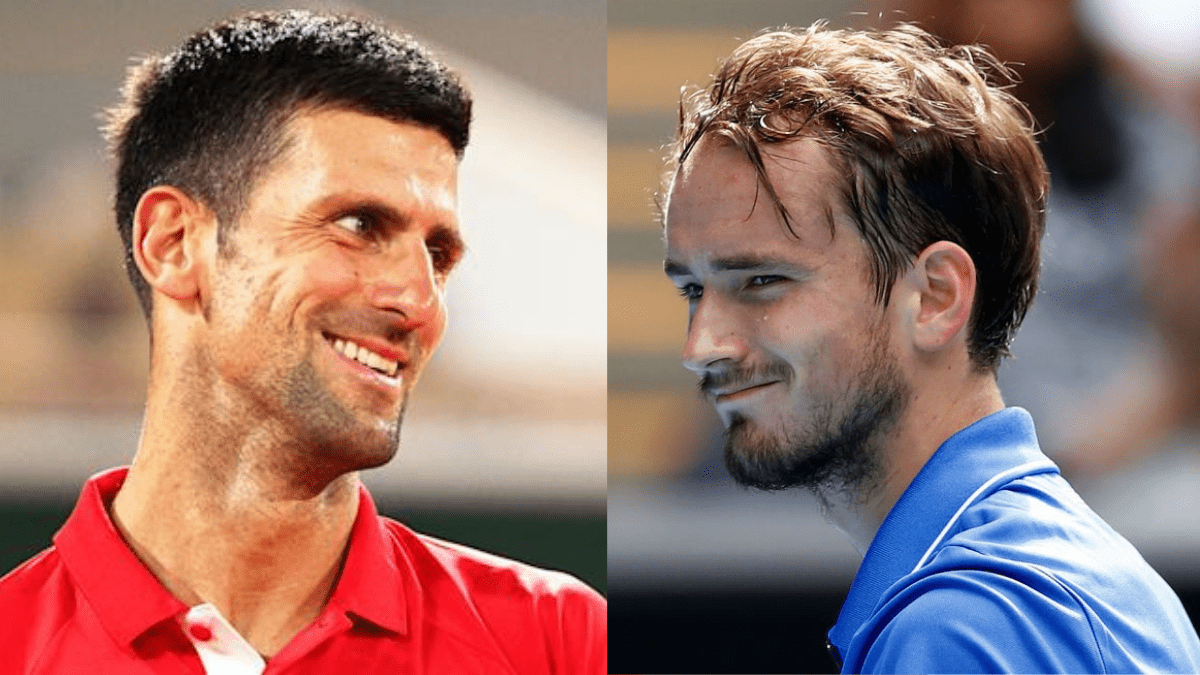 While the mention of Novak is not a good option for a person in Australia right now, the Russian was booed during his on-court interview but then took time to explain his words during the press conference.
"They booed. Again, as a person, I'm trying to be honest of course. Sometimes I cannot talk about everything, because we live in a time where you cannot say anything, everything you think. But this, I mean, their reaction, I try to be honest with them, to tell them how I felt during the match. Yeah, I like honesty.
"During all the matches, as soon as I was done a little bit, I was like: Just be like Novak. Show him that you are better.
And it won't work every time, because again, he had a match point. Well, I hit the first serve, I could hit the double fault and it would not work and I would probably not even say I did it, but this time it worked," added Medvedev about how the Serbian inspired him for the win.
Medvedev will now take on World No. 4 Stefanos Tsitsipas in a repeat of the 2021 Australian Open semi-final where the Russian won in straight-sets on his way to finish as the runner-up to Djokovic.
Also Read: HISTORY MAKER! Ash Barty becomes the first Australian woman to reach the Australian Open Final in over 40 years, beats Madison Keys