Naomi Osaka the former world no. 1 and Miami Open finalist has exclaimed that she has recently watched the Oscar-nominated movie King Richard and was considerably moved when they showed the real clips of Serena Williams and Venus Williams.
For those of you who are not aware, the central plot of the film King Richard revolves around the William sisters' father Richard Williams, and his journey to make his daughters reach the position they are in today. The movie won Will Smith his first Oscar and the movie has got favorable reviews from critics and the general reception has generally been positive.
Naomi Osaka was moved to tears when she saw the movie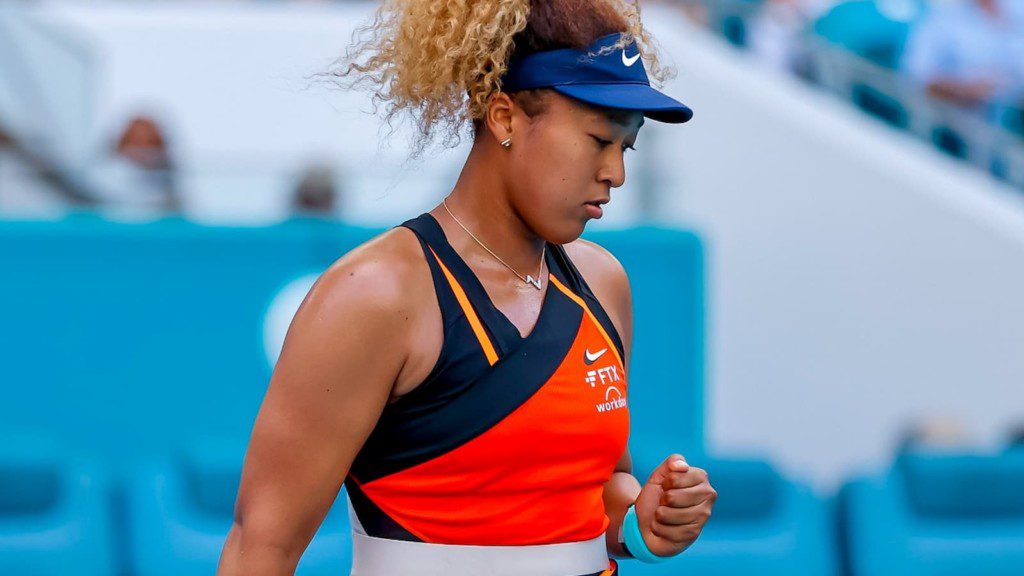 The Japanese star was clearly very moved when she saw the movie, especially when the real-life clips of Serena Williams and Venus Williams were shown. She said on her Instagram story, "Just finished watching King Richard. The way I started bawling at the end when they started showing real-life clips of Venus and Serena when they were young and then at Wimbledon and other tournaments. They really did that. All the people they inspired and the doors they opened, legendary queens."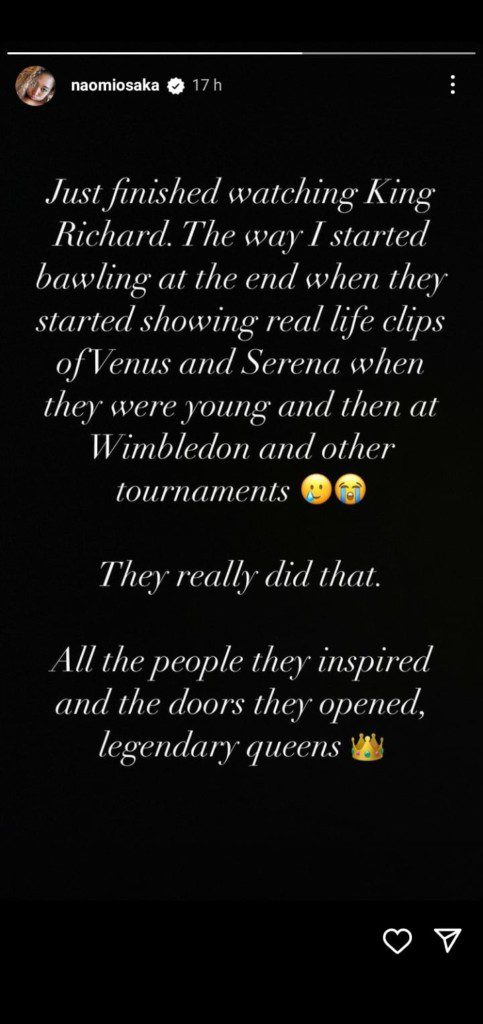 Naomi Osaka has previously played against Serena Williams in the highly controversial 2018 US open in which the former won but it was not a very joyous event for Osaka, who was crying after the match due to Serena Williams's behavior. Naomi Osaka considers Serena Williams her idol and said, "I felt a little bit sad because I wasn't really sure if [the crowd] were booing at me or if it wasn't the outcome that they wanted." "I also could sympathize because I've been a fan of Serena my whole life. And I knew how badly the crowd wanted her to win, I don't know, I was just really emotional up there."
But after the post of her story, it looks like there is no bad blood between the two, and clearly, the Japanese star is in awe of the two players and still considers them her idol. Sounds like time can heal all wounds. What do you think?
Also Read: 'I want to give everyone a moment to celebrate,' Iga Swiatek pens a heartfelt message after becoming World No. 1