The 2021 French Open is on our doorsteps and the field is set. Fans will be making their way into the Stade Roland Garros after missing out last year due to the Coronavirus pandemic.
Apart from players, one of the most important entity in the proceeding of a match is the Chair Umpires. The Umpires are the sole decision makers during a match and the players have to oblige whatever they rule. The Chair Umpire, alongwith other officials and tournament director ensure that the match is fairly and successfully conducted.
The Chair Umpire also has the best seat in the house, sitting close to the court at a slight elevation from the court. In the French Open, the hawkeye technology is not used making things even difficult for the Umpires. They have to take a call based on the mark on Clay and hence the very best of the Umpires take the Chair in Paris.
Here's the list of Chair Umpires for Roland Garros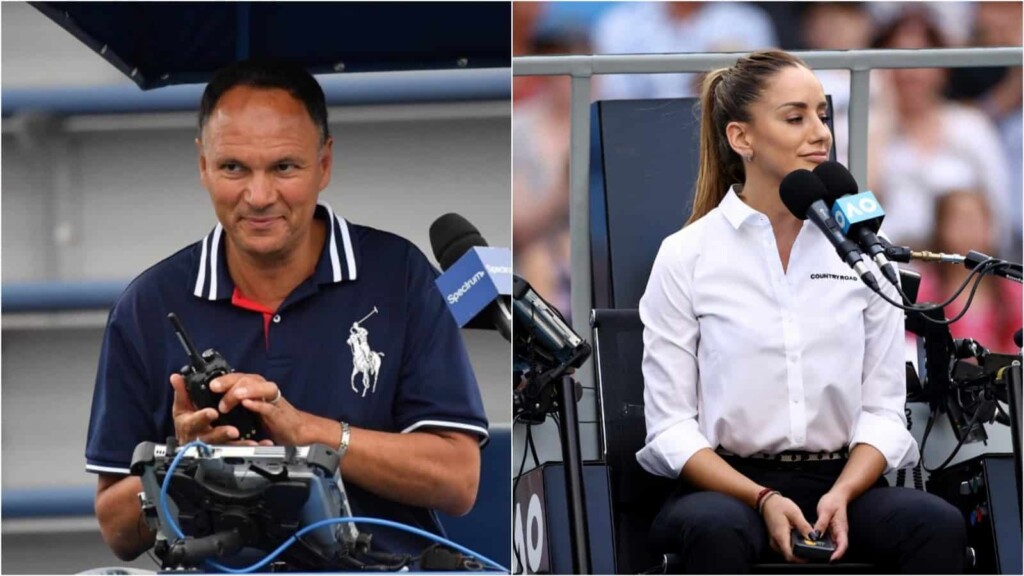 Majority of the top officials around the world will be officiating at the 2021 French Open. Experienced umpires like Ali Nili, Carlos Ramos and Mohamed Lahyani will be present in Paris. The field also include 2020 French Open Final's Chair Umpire Damien Dumusois and 2019 Wimbledon Women's Singles final's Chair Umpire Marijana Veljovic. Take a look at the Top 10 Chair Umpires who will be headlining Roland Garros 2021.
| | |
| --- | --- |
| Male Officials | Female Officials |
| Carlos Bernardes | Eva Asderaki-Moore |
| Ali Nili | Alison Hughes |
| Carlos Ramos | Marijana Veljovic |
| Mohamed Lahyani | Aurelie Tourte |
| Damien Dumusois | Louise Azemar Engzell |
The French Open will commence from May 30 and the Men's and Women's Final will be played on June 13 and 12 respectively. Interestingly, the Big 3 of Roger Federer, Rafael Nadal and Novak Djokovic have all been drawn in the same half of the draw for the first time. This surely will spice things up in the upper half and it is likely that a NextGen player will make to the Final from the bottom half.
Also read: List of Broadcasters for French Open 2021