Will Smith's wait of over 3 decades finally came to an end when he won the Best Actor award for his portrayal of Richard Williams in the movie 'King Richard'. A biopic drama based on the life of the father and coach of Venus and Serena Williams, the movie was released to critical acclaim last year and Smith's performance stood out brilliantly in it.
The movie captures the early beginnings of the Williams sisters who pick up the racquet upon the wish of their father Richard and how the family overcame various obstacles throughout their journey in making Venus and Serena two of the most successful tennis players of all time. Smith's role and mannerism adopted similar to Richard got him the praise and eventually the award for which he had longed for years.
Upon winning the award, it was certainly an emotional moment for him but the actor managed to go ahead with his Winner's speech thanking everyone involved with the movie and his family for their support.
"Richard Williams was a fierce defender of his family. At this time in my life, at this moment, I am overwhelmed by what God is calling on me to do and be in this world," said Smith starting his speech. "I am being called on in my life to love people and to protect people and to be a river to my people. I know to do what we do you gotta be able to take abuse, to got to be able to have people talk crazy about you, in this business you got people disrespecting you and you got to smile and pretend like that's okay.
"I want to be a vessel for love, I want to say thank you to Venus and Serena and the entire Williams family for entrusting me with your story. that's what I want to do, I want to be an ambassador for that kind of love and care," said Smith in his speech.
Will Smith apologies to the Academy for hitting Chris Rock but does not take his name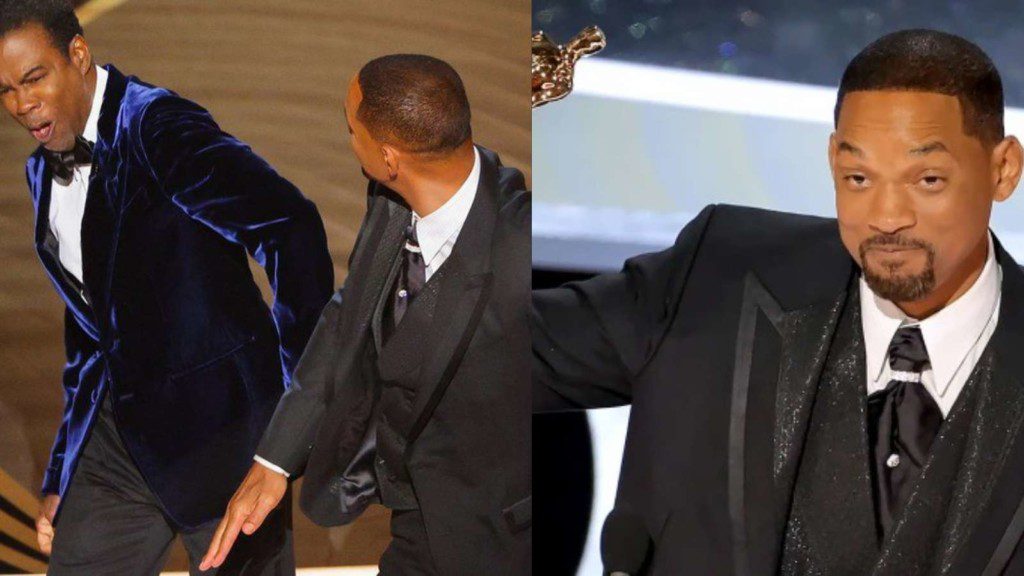 Smith's night was a rollercoaster. On the night when he won the biggest honour of his life, an ugly incident with comedian-actor Chris Rock overshadowed his achievement. Rock had joked about Smith's wife Jada Pinkett Smith's hair while knowing that she is suffering from a disorder that has led to her hair loss. The joke did not go well with Will and he went up to the stage and hit Chris on the face and screamed "Keep my wife's name out of your fuc**ng mouth" on his way back to his seat.
Smith apologised for his actions to the Academy and to all others attending the ceremony but did not issue any kind of apology to Chris. In the speech as well, he talked about 'protecting his family like Richard' hinting that he believed that it was right for him to smack Chris for mocking Jada's medical condition.
"I want to apologise to the Academy and to all my fellow nominees. This is a beautiful moment and I am not crying for winning an award, its not about winning an award for me it is about to be able to shine a light on all of the people, the entire cast and crew of King Richard and Venus and Serena and the entire Williams family.
"Art imitates life. I look like the crazy father just like they say about Richard Williams but love will make you do crazy things. To my mother, a lot is complicated at this moment. She did not want to come out today, she has a knitting group today so she is watching. Being able to care for my mother, my family, my wife, I am taking too much time. Thank you for this honour and this moment and thank you on behalf of Richard and Oracene and the entire Williams family. Thank you, hoping Academy invites me back, thank you," concluded Will.