The ongoing Tokyo Olympics have already seen a lot of controversies. Starting from the anti-Olympic campaign, to the removal of players after testing positive for Covid-19, the games are being viewed differently by different people. Adding another page to the book of controversies, Russian tennis star Daniil Medvedev stormed out of a press conference after his third-round clash.
During the game against Fabio Fognini, Medvedev was seen struggling to catch his breath. The scorching heat and humidity surely took a toll on World No. 2. Moreover, when the umpire asked him if he was fine. the Russian tennis star replied by saying, "I can finish the match, but I can die – if I die, who will take responsibility?"
'I don't wanna see him again in my interviews': Medvedev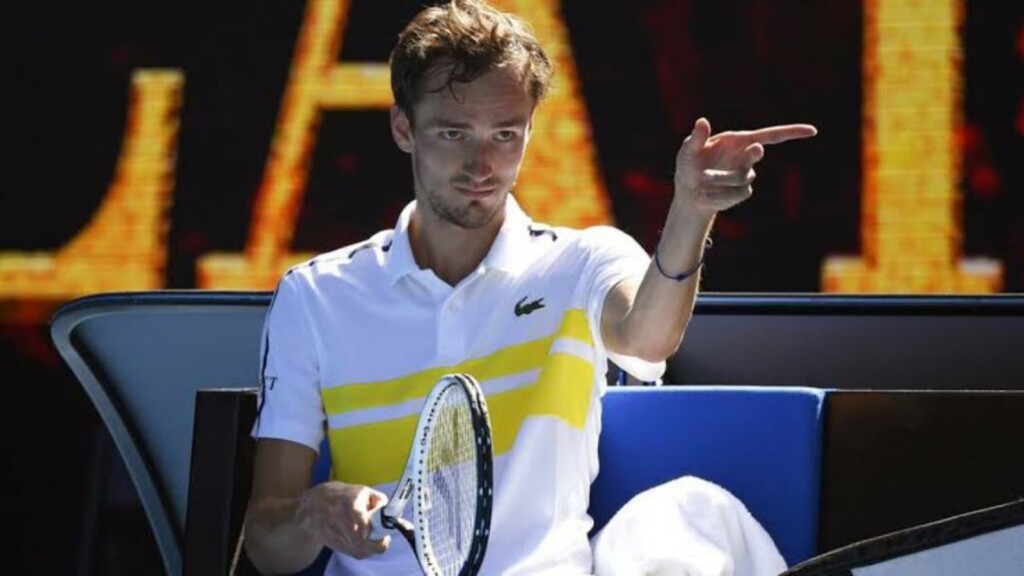 Medvedev managed to emerge victoriously in the third-round clash and progressed into the quarter-finals, but what ensued after the game against Fognini made the headlines. Medvedev was asked a question by a journalist which completely flipped him off.
The journalist asked, "are the Russian Olympic team athletes carrying a stigma of cheaters in these Games after the scandal and how do you feel about it?" Reacting to this, Medvedev said that the person asking the question must be embarrassed by his question.
He said, "That's the first time in my life I'm not gonna answer a question, man. And you should be embarrassed of yourself." Demanding action against the journalist, Medvedev asked the organizers to remove him.
He said, "I think you should remove him from either the Olympic Games, either the tennis tournament. I don't wanna see him again in my interviews. Thanks." Moreover, that wasn't the end of it. Before leaving, Medvedev again told the journalist that he should be embarrassed of himself.
All the athletes from Russia are playing under the banner of the Russian Olympic Committee. This is because a lot of Russian athletes were caught involved in a series of doping scandals in recent years.
Also read: Tennis at Tokyo Olympics 2020: Pablo Carreno Busta vs Daniil Medvedev LIVE stream: When, Where, and How to Watch