After their feud heated up again, Bernard Tomic challenged Nick Kyrgios to "put his money where his mouth is". The rivalry between the controversial and outspoken pair has never been amicable, but it erupted again on Thursday, prompting Kyrgios to call Tomic "Australia's most loathed athlete."
But Tomic, who has been stranded on the Challenger circuit while attempting to reclaim his global ranking of 418, has thrown down the gauntlet to Kyrgios, proposing a $2 million grudge match between the two. Kyrgios is ranked 76th in the world right now.
Also Read: "Didn't realize it was this bad" Nick Kyrgios engages in a social media feud with Bernard Tomic, calls him 'the absolute worst player
Nick Kyrgios and Bernard Tomic reengage in the duel of words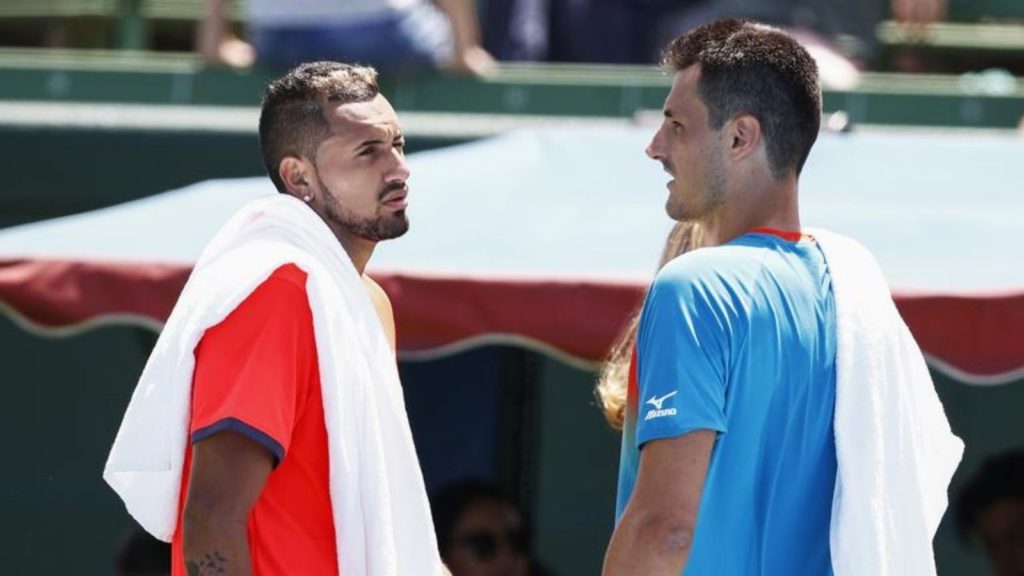 Speaking to the Gold Coast Bulletin, Tomic challenged Kyrgios to put $1 million each on the table for a head-to-head clash. "I'll put up a million and you put up a million, let's see who is the better player," Tomic said.
"Let the public see who is better for once and for all. I've beaten you easy before and I'll do it again. Plus we'll play on grass so you don't make any excuses. Anywhere, anytime, " he added.
Bernard Tomic has the advantage in the head-to-head matchup, as the two have only met once in their careers, at the 2019 Kooyong Classic. Tomic won that match 6-3 6-4 in a duel that didn't reach any heights before both men were knocked out of the Australian Open in straight sets the following year. Although they've never been on the best of terms, the two have recently reignited their feud with some pointed jabs.
Also Read: "It finally clicked"- Iga Swiatek reveals what has been 'right' for her this season as she continues her dominating run on clay
Also Read: "It is very embarrassing," Camelia Begu apologies for making a kid cry after throwing racquet during her French Open encounter