The semi-final of the China Open continues to thrill spectators as World No. 3 Daniil Medvedev and World No. 10 Alexander Zverev engage in an amazing battle of tennis. 
Zverev used his powerful serves and quick movements to win many points. The score was very close throughout the match, with both players playing their best tennis.
Zverev delivered a powerful serve, and his opponent responded with a quick shot. He dashed forward and produced an incredible backhand shot, diving to reach the ball. The crowd was astounded by how quickly he moved.
His Russian opponent then hit a difficult drop shot narrowly over the net. Zverev sprinted to the ball and touched it with a soft backhand shot that flew high above his opponent's head and landed safely in the back of the court.
Both athletes gave it their all during the heated battle. Zverev's lightning-fast reflexes and agility were on full display as he raced around the court. The score was 30-30 at the time. The German's amazing performance rendered Medvedev speechless for a brief moment. Zverev took the lead at 40-30 with accurate strokes and rapid moves, putting pressure on Medvedev.
However, the Russian managed to make an astonishing comeback and won the first set 6-4.
Also Read: WATCH: Marc Polmans hits the chair umpire after angrily smashing the ball, gets disqualified instantly from the Shanghai Masters qualifiers
Alexander Zverev talks about facing rival Daniil Medvedev
Alexander Zverev defeated Chilean player Nicolas Jarry 6-1 6-7 (5) 6-3 in the quarterfinal of the China Open. He then advanced to the semi-final of the tournament where he has to face his old rival Daniil Medvedev. The German says that playing against the Russian is always a "battle". The duo have met four times before this. Medvedev had won their first three encounters of the year. Zverev avenged himself by winning at the Cincinnati Masters. He put an end to his losing streak against the 2021 US Open winner.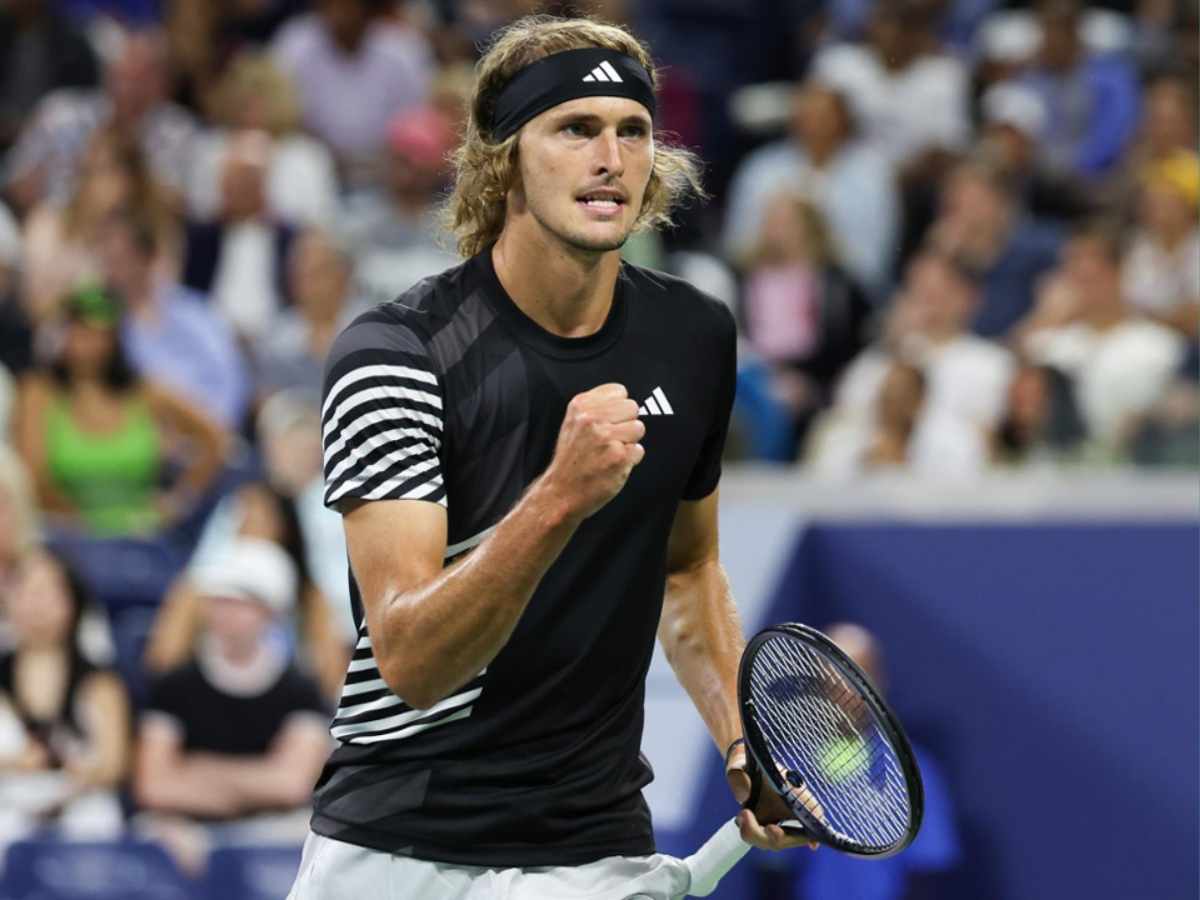 The World No. 10 feels that they play each other at almost every tournament and every time it is a battle. He appreciated Medvedev's skills and said that he was looking forward to playing against him. The German hopes he can bring his A-game to the semi-final.
It's the 5th time we're gonna play each other. Every time we play, it's a battle. I'm looking forward to what's to come. He's playing great tennis. I hope I can bring my A game."
In case you missed it: