Alexander Zverev continues to be on the sidelines after his freak injury at the 2022 French Open. Playing against Rafael Nadal in the semi-finals, the match was heading to a tiebreaker in the second set when Zverev twisted his leg and went down shrieking in pain.
The match was becoming an instant classic as the match had completed 3 hours for two sets before Zverev was injured. The German had to then undergo surgery and was nearly ruled out of the season. While he remained hopeful for a return late into the season, the recovery wasn't well enough to make Zverev competitive again.
Zverev is now signed up for multiple exhibition events in order to get in his groove and prepare for the 2023 season. Speaking about his comeback, recovery, and return, Sascha's elder brother Mischa Zverev gave an update and insight into his younger brother's comeback.
" We were able to train last week. On Monday, we were even able to play a little longer. So far he is pain-free and feeling fine. Workouts at home are great but they are sorely lacking in adrenaline. Without the audience, it's something different. So you have to be on the field, against a top player, with ball boys and referees to feel the famous adrenaline again. 
"Sacha just needs a few matches before the big season. Since the big game against Nadal, he hasn't been able to play any game. That's why we signed up for a few exhibition tournaments," said Mischa as reported by WeloveTennis.
Also Read: Nick Kyrgios hints at another limited season next year as he refuses to spend more than 6 months away from home
Alexander Zverev did not play a single match as the World No. 2 due to his injury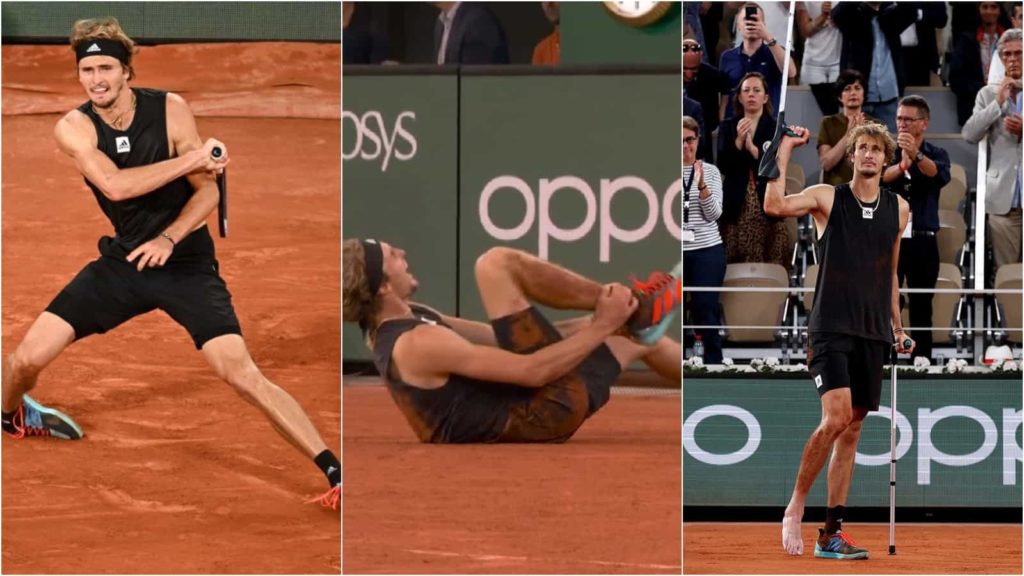 Following Novak Djokovic's quarter-final exit in the 2022 French Open where he was the defending champion, rankings were meant to be shifted massively. Zverev with his semi-final run was guaranteed a top-2 spot and he could have reached the top had he won the title.
Despite reaching the 2nd spot in the ATP rankings, Zverev could not step on the court due to the injury. Having missed the entire second half of the season, Zverev now finishes the year as the World No. 12 dropping 10 places from when he was injured.
However, come next season, Zverev can use the protected ranking quote to get higher seedings as he was ranked 2nd when he injured himself. Sascha has confirmed his place in the United Cup and he will be seen as a regular player in order to regain his fitness and form that was before his injury.
Also Read: Cameron Norrie shuts down top British lawyer for labeling the player 'sportswashed' ahead of his participation in the Diriyah Tennis Cup in Saudi Arabia
Also Read: Rafael Nadal and Nick Kyrgios likely to lock horns to kick off the new season as United Cup draws are made