Anastasia Pavlyuchenkova made a great comeback into major tournaments in 2023. Pavlyuchenkova injured her knee in the tournaments leading up to the French Open 2022. Thereby Anastasia ended her 2022 season and had a knee surgery. The Russian resumed playing with the hard court season at Australia.
The Russian was ranked 333rd in the world this week. She used her second and last protected Grand Slam ranking from 2022 for Roland-Garros,. Her ranking in 2022 when she announced her break due to injury was 21. Then, due to the break, it fell down to 83 and subsequently kept declining and became 846 in the beginning of the 2023. Since Anastasia can't use her protected ranking anymore, she is doubtful for playing at Wimbledon.
When a journalist asked her whether she would request for a Wild Card entry for Wimbledon, she pessimistically said that she doesn't think Wimbledon would give her an entry, in light of the ban of the Russian and Belarusian players last year. " You are serious? Do you think after what happened last year, they're going to give me an invite this year?," said Pavlyuchenkova in an animated manner.
The Russian player was talking at the press conference after her brilliant win over Belgian Elise Mertens to qualify for the quarter-finals at the Roland Garros. She defeated Mertens in a thrilling 3 setter 3-6, 7-6 (3), 6-3. Pavlyuchenkova will take on Czech Karolina Muchova in the quarter final on 6th June.
Keep Exploring: Novak Djokovic hints at his son Stefan becoming a tennis pro and playing at Roland Garros in the future
Anastasia Pavlyuchenkova would request Wimbledon still to ask for a wild card entry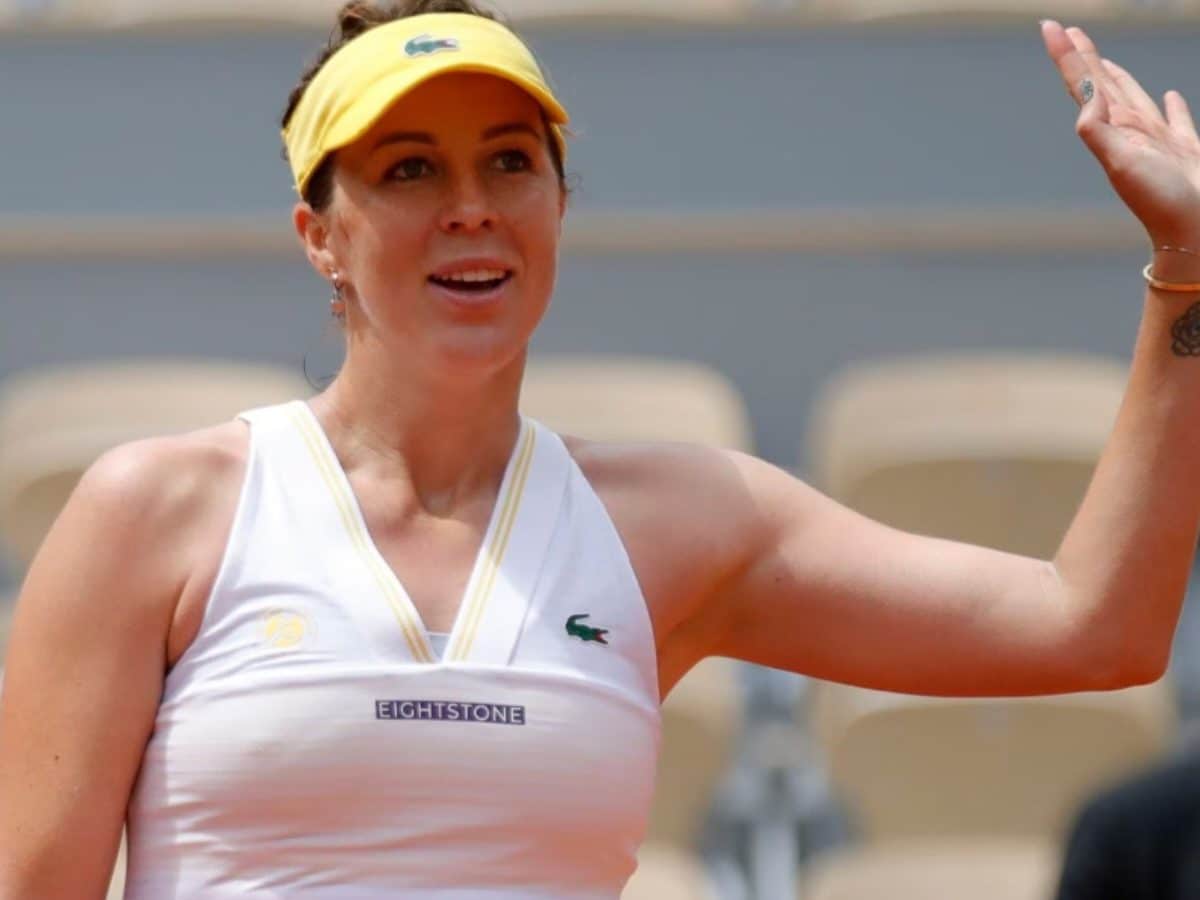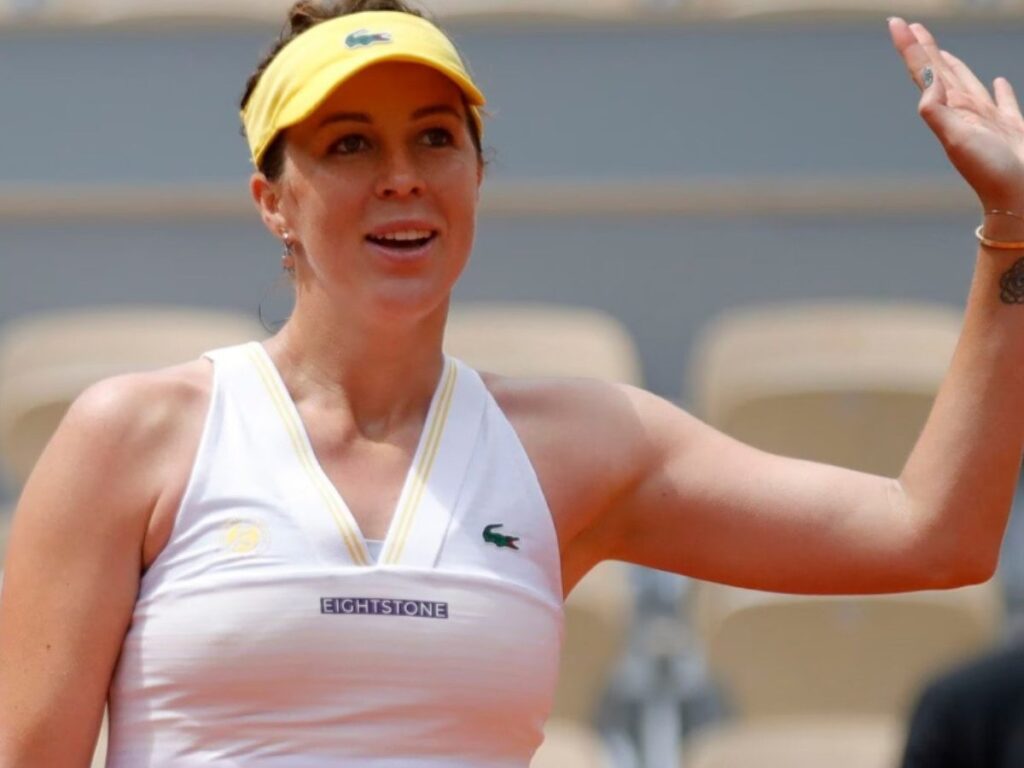 Pavlyuchenkova's chances of playing at Wimbledon look bleak as she will not be able to enter either the main draw or in qualification due to her ranking. Her only way into the tournament is by requesting a wild card. A request for a wild card invitation to Wimbledon was actually suggested to Anastasia by a journalist. Though initially reluctant, she gave it an afterthought and said it was a great idea. Pavlyuchenkova said, "I can try to ask. Actually, you're right, thank you. I'll try to ask and I'll tell you at the next press conference. Fingers crossed."
Anastasia Pavlyuchenkova, who has never won a Grand Slam title yet and has reached only the Quarter final stage at Wimbledon in the past, is hoping for an entry at Wimbledon. Fellow Russian players like the teenage sensation Mirra Andreeva are also doubtful to play at SW19. There are visa challenges for some Russian and Belarusian players, which means their chance to play and Wimbledon is at risk.
The great form Anastasia Pavlyuchenkova is in, she could be a threat for players in the lush green of Wimbledon. However, now Anastasia is focusing on staying longer at the French Open. She has reached the final once in Paris back in 2021, though she lost to Barbora Krejcikova. Pavlyuchenkova would hope to reach another final, better, even win it to lift her first Grand Slam title.
In case you missed it: