Novak Djokovic reached his 17th quarterfinal at Roland Garros on June 4, 2023, by defeating Peruvian Juan Carlos Varillas. His kids have been mostly out of camera sight at this French Open, but they did make an appearance in the 4th round match. As it is still school time for kids in Serbia, his kids would be back in the country to finish their school sessions.
Djokovic told Tennis Majors that though he is very happy to have his kids around him at tournaments, it's more important for them to finish their school year. "I'm so happy to be with my children. They have to be back in Serbia today because the school year is not finished yet," said Djokovic.
He also spoke about how he believes his son Stefanos, might in the future play at Roland Garros himself. "Maybe he will play some day here at Roland-Garros," Djokovic added.
Despite the fact he draws inspiration from his kids being around the Serbian would be sending his children back to their schools. Since schooling of his kids holds more precedence and Roland Garros will have to wait. "That's (school is) much more important that Roland-Garros. When they're around, I'm different, inspired to continue."
Novak Djokovic will take on Russian and World No. 11 Karen Khachanov in the quarter-final. If all goes as per the seeds and ranking Djokovic would meet Carlos Alcaraz in the semi-final.
Keep Exploring: Novak Djokovic smugly lays claim on the French Open title after breaking Rafael Nadal's record
Novak Djokovic's son already plays tennis pretty well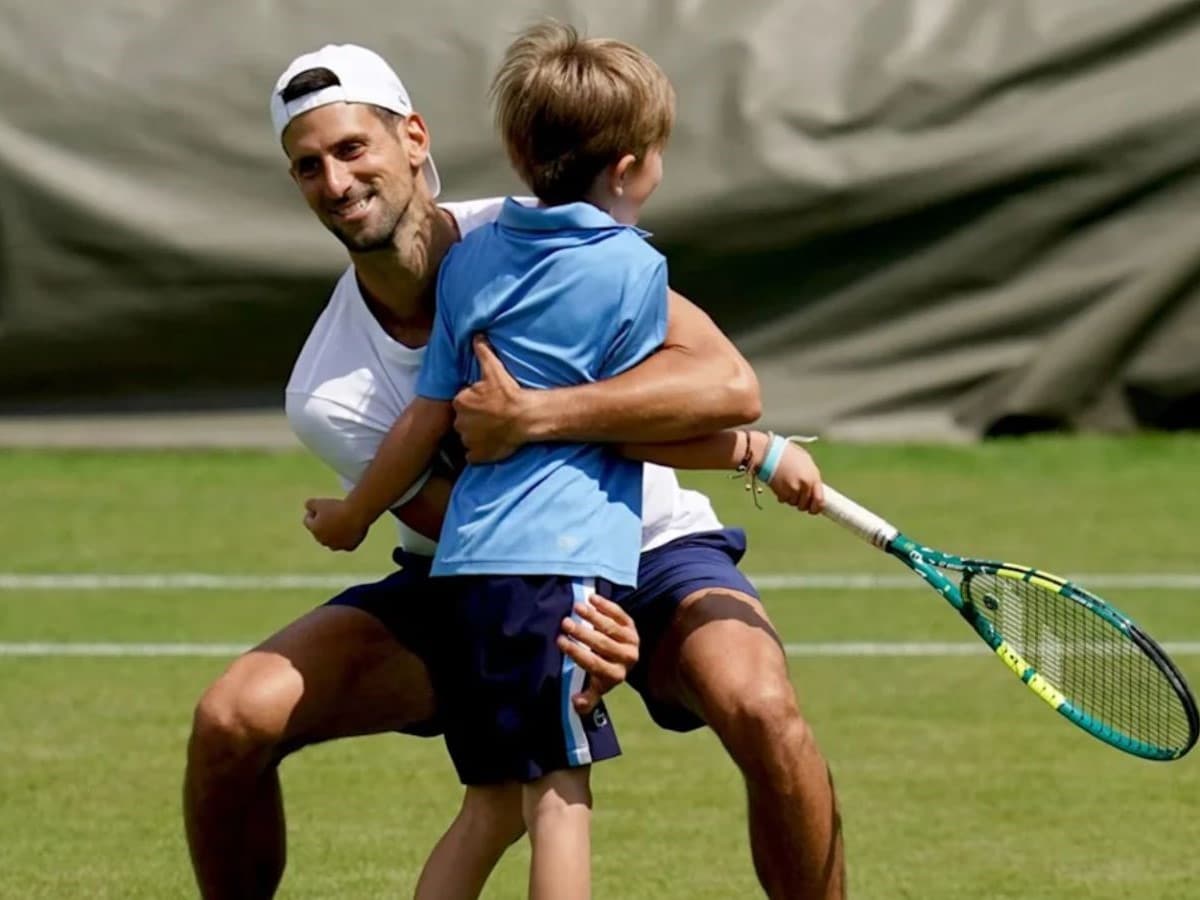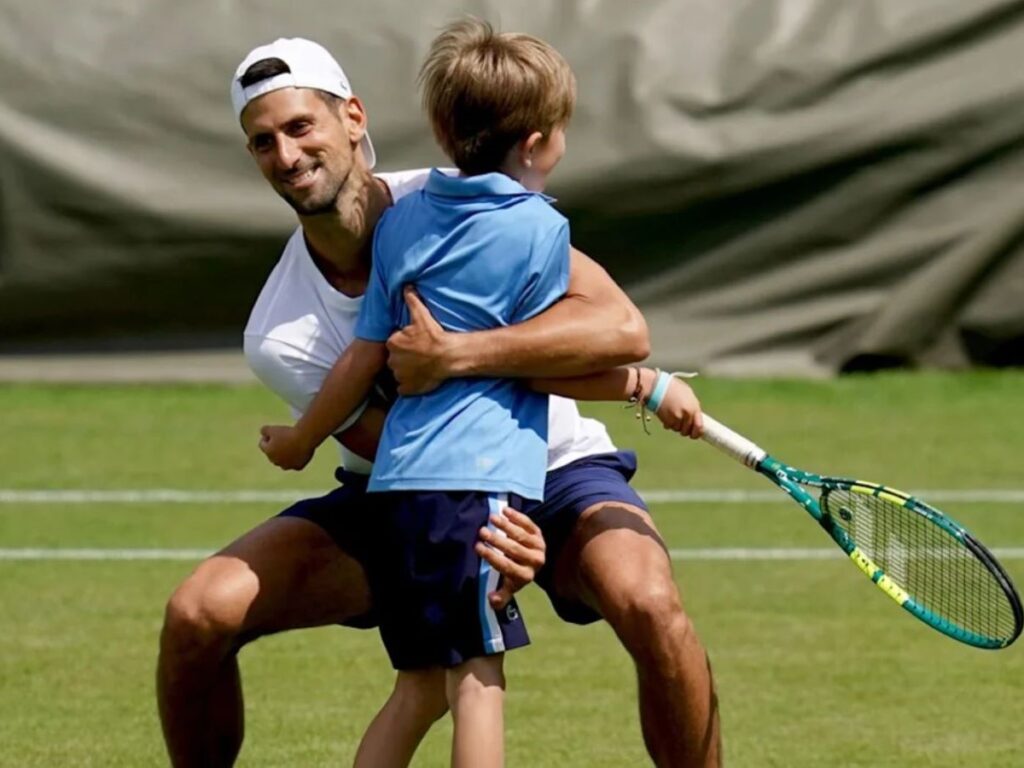 Last year on 17th May 2022, Novak Djokovic won the Italian Open after defeating Stefanos Tsitsipas. On the same day, his son won a small club tournament. The proud father was happier about his son's accomplishment than his own. At the time Djokovic had said, "It was nice to see him playing. The first official tournament or match always stays in your memory very fondly. I really wanted him to enjoy it on the court."
But Djokovic had also added that he would never force his son to play tennis. "I'm not forcing him to play tennis. I never did that. Not a single day have I told him you have to do this," Djokovic told Eurosport in an interview. The main idea for his son Stefanos is to enjoy playing tennis. He mentioned that his son started playing tennis of his own accord and really enjoys his time on the court. In actuality, Djokovic draws inspiration from his son to enjoy the game more. "I try to take that energy, childish energy, and fuel my inner child because I tend to forget about my inner child a lot. Everything is so serious. It's your profession. It's your job," mentioned Djokovic to Eurosport back in 2020.
Back in 2022, Djokovic hinted that Stefan might play professionally but he as his father is not going to force him. "It's really purely his own desire to step on the court. Of course, I'll be thrilled if he plays tennis," Djokovic told. The world would be equally thrilled to watch his son play tennis too.
In case you missed it: