Andrey Rublev and Daniil Medvedev, two of the top tennis players in the world, had an unexpected and amusing encounter while participating in an exhibition match in Mexico. As they exited their hotel, they were met with a chaotic scene of thousands of people, mostly children, and girls, clamoring to catch a glimpse of someone. It turned out that he was Louis Tomlinson one of the members of the famous band One Direction was staying in the same hotel as them.
Rublev recounted the experience, describing how he had never seen anything like it before. Despite the chaos, Rublev found the situation to be somewhat embarrassing but also amusing. However, it was a different story for Medvedev, who had no idea who the member of One Direction was, and Louis had no idea who the tennis players were either.
"At least I knew who he was, but Daniil had no idea. He was surrounded by ten bodyguards, he was in the middle and he said, 'Okay, let's hurry up, or something like that', even though they told him that we were athletes, that we weren't that bad that, that we weren't random people" Rublev said.
Rublev and Medvedev's encounter with the member of One Direction highlights the fact that even famous people can sometimes be unfamiliar with each other's work or accomplishments. It also showcases the humorous and spontaneous nature of unexpected encounters and the importance of keeping an open mind.
For the much-anticipated debut of his documentary, "All of Those Voices," which was made by Charlie Lightening, Louis Tomlinson has landed in Mexico. March 22 was the planned release date for the documentary.
"Daniil didn't even know it, so he didn't even want to take the picture. But he did it anyway because we were like, 'Okay, let's do it, it's going to be fun." Andrey said. Despite Medvedev's lack of familiarity with the famous musician, he ultimately decided to take a photo with him, in the spirit of having fun and embracing the moment. The tennis players' lightheartedness and willingness to interact with fans and strangers show that they are down-to-earth and relatable individuals.
This amusing encounter with Louis Tomlinson adds to the fun-loving and friendly personalities of Rublev and Medvedev, who are not only great tennis players but also great ambassadors for the sport.
Related: "Not gonna cry," Daniil Medvedev hoping the 'ball flies' in Miami after the slow courts in Indian Wells
Fans react to tennis Players' hilarious encounter with Louis Tomlinson during Exhibition in Mexico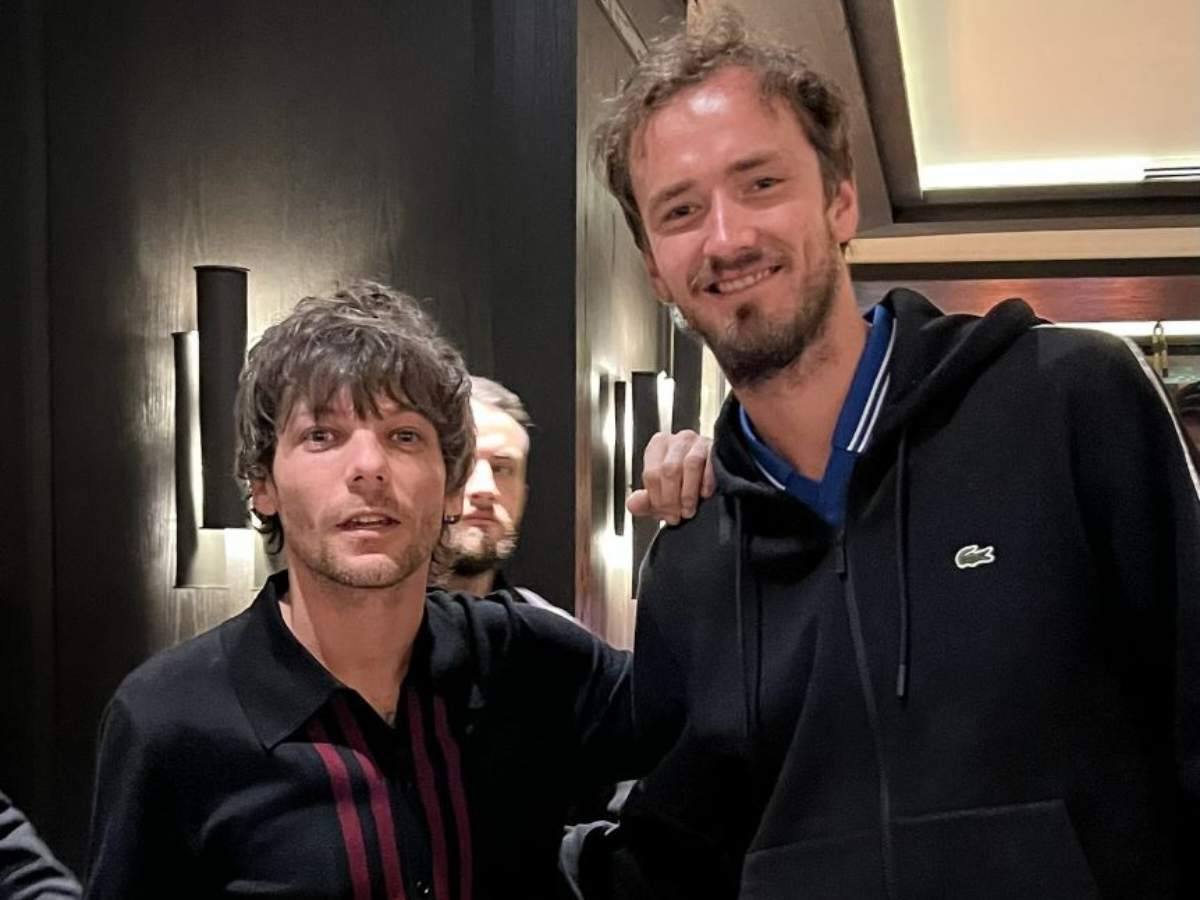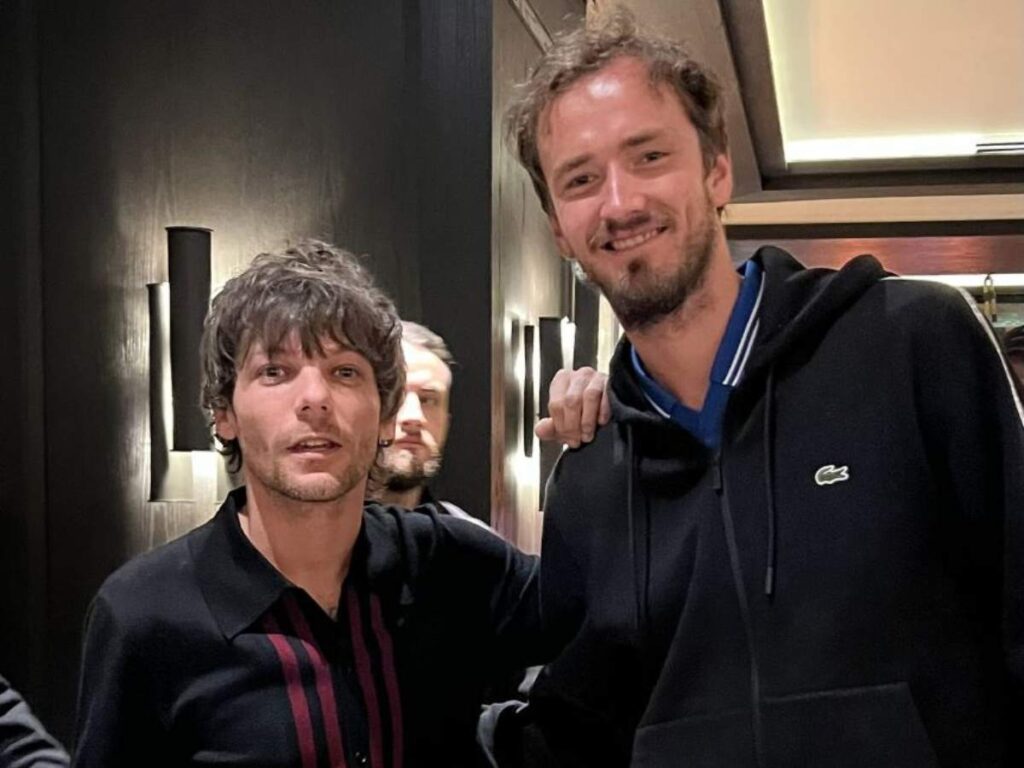 Tennis players Andrey Rublev and Daniil Medvedev recently had a funny and unexpected encounter with a member of the popular boy band One Direction during an exhibition match in Mexico. The encounter quickly went viral on social media, with fans of both tennis and pop music sharing their reactions to the amusing moment.
Many fans were quick to comment on the stark contrast between the worlds of tennis and pop music, with some expressing surprise that the two groups had crossed paths. Others pointed out the humor in the situation.
Of course, fans of One Direction were particularly excited to see one of their favorite members being recognized by other celebrities. Despite the initial confusion and embarrassment on the part of the tennis players, it seems that the encounter was ultimately a positive and memorable experience for all involved. Fans of both One Direction and tennis will no doubt continue to enjoy and share this funny moment for years to come.
In case you missed it :
I didn't want to do it," Stefanos Tsitsipas speaks out against pressure of the ATP to play through injury at Indian Wells Open
"That dog in him, I really admire," Coco Gauff talks of her fan-girl moment with Jimmy Butler