Former professional tennis player and World No.1 Andy Roddick has taken a dig at former US President Donald Trump as he questioned his absence at debates. However, this is not the first time Roddick has expressed his apprehensions regarding Donald Trump.
"I can't figure out why he won't show up to debates," said the former US Open champ as a response to one of Trump's press conferences. The former president was talking about ways to prevent forest fires as he drew examples from his counterparts in Austria. He picked on Austria's 'Land management' techniques as he called on his compatriots to implement the same. He suggested that the forests be cleared of the dried-up leaves on the floor and asked management to keep the forest floors damp.
However, Andy Roddick seemed to find this idea of Trump to be insensible. He called out the ridiculousness of his agenda. Roddick even went as far as to establish that his absence at debates was justified. In a sarcastic dig against the former president, Roddick called out Trump on not attending debates.
Moreover, this is merely the first time Roddick voiced out his displeasure against Trump. He has previously accused the former president of twisting the agendas to meet his personal needs when Trump called the current American president, Joe Biden, crooked.
Related: Rohan Bopanna and Rutuja Bhosale's remarkable campaign brings golden glory for India at the Asian Games
Andy Roddick remembers the incredibly difficult draw at the 2008 Dubai Duty Free Tennis Championship
2008 Dubai Duty Free Tennis Championship winner Andy Murray opened up about the toughest draw he had to face to earn the title. With a Roger Federer vs. Andy Murray first-round match, this was one of the toughest 32-player tournaments according to Roddick.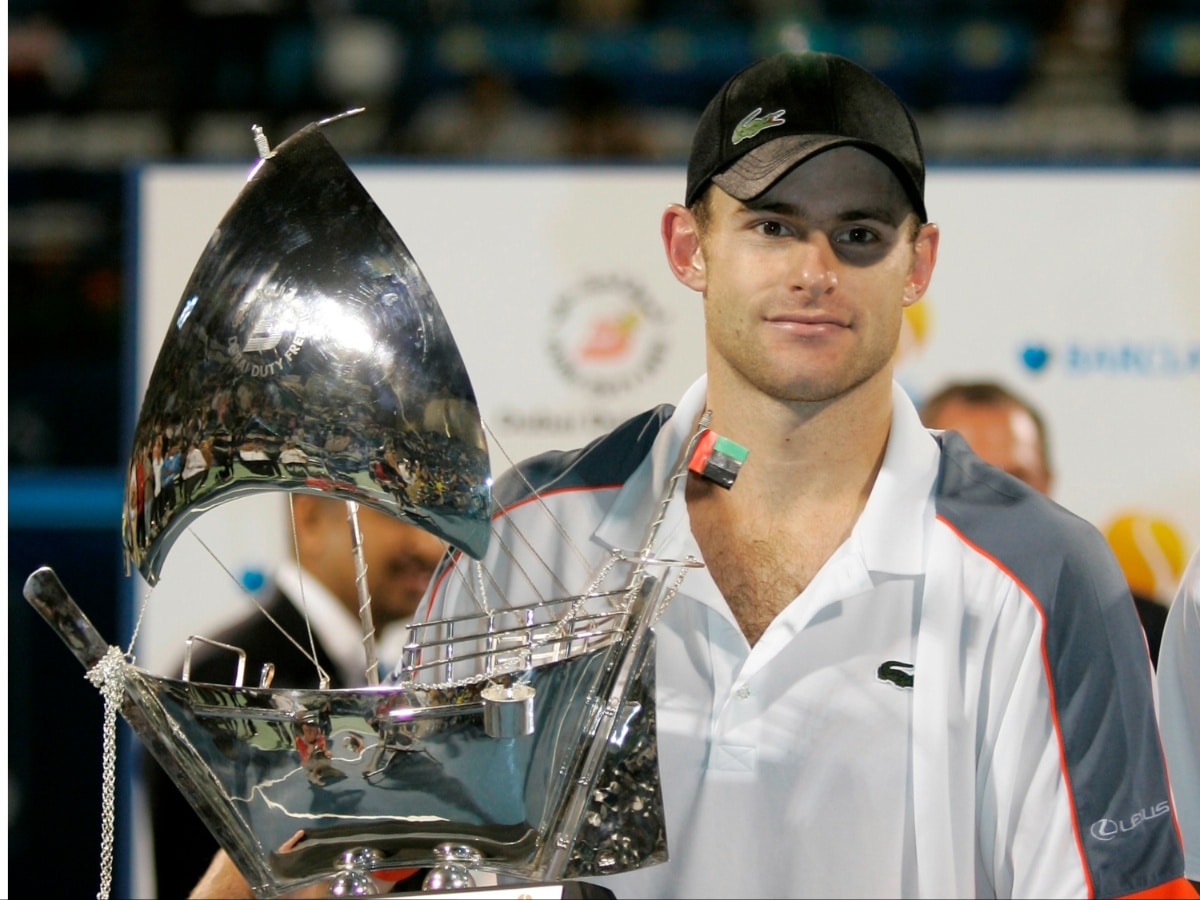 However, it was ultimately Roddick who was victorious. He had to defeat a young Novak Djokovic in the semi-final to ultimately enter the final. However, his way to the semi-final was equally tough.
Roddick had to face the likes of Juan Carlos Ferrero and Rafael Nadal to enter his semi-final against Djokovic. Needless to say, it was one of the toughest draws for the American, However, he managed to win over all these players, ultimately winning in the final match against Feliciano Lopez.
In case you missed it:
Do follow us on: Facebook | Instagram | Twitter
Follow FirstSportz on WhatsApp Channel