WTA World No.2 Aryna Sabalenka has opened up about the hate she has received from the teams of her opponents in the circuit during the last year. She says she has had bizarre conversations with some people behind the scenes since the start of the war in Ukraine. Sabalenka admitted it has been challenging to deal with this hate she has received face to face.
Recently crowned Australian Open champion, Sabalenka said, "I had, not fights, but bizarre conversations, not with the girls, but with members of their team. It was a difficult time. But now it's better. I keep talking to some Ukrainians, but some girls are very aggressive towards me. So I stay away from all that. There were times when it was really, really difficult for me because I've never faced so much hate in the locker room. Of course, there are a lot of haters on Instagram when you lose matches, but in the dressing room, I've never faced that."
Sabalenka is Belarussian and her country has been used as a staging area for the invasion. Russia has called it a "special military operation in Sabalenka's country. But Sabalenka has admitted she struggles to understand why the hate is directed towards her when she hasn't done anything. Speaking ahead of the Miami Open she said, "It was really tough to understand that there's so many people who hate me for no reason. I did nothing."
Sabalenka has had to play as an independent under a neutral white flag at multiple tournaments since the beginning of the war. But this hasn't affected her game. She has arguably reached the most significant career achievement as an independent player.
Related: Victoria Azarenka criticizes Iga Swiatek for her ignorant comments on WTA not supporting Ukrainian players
Aryna Sabalenka's brilliant 2023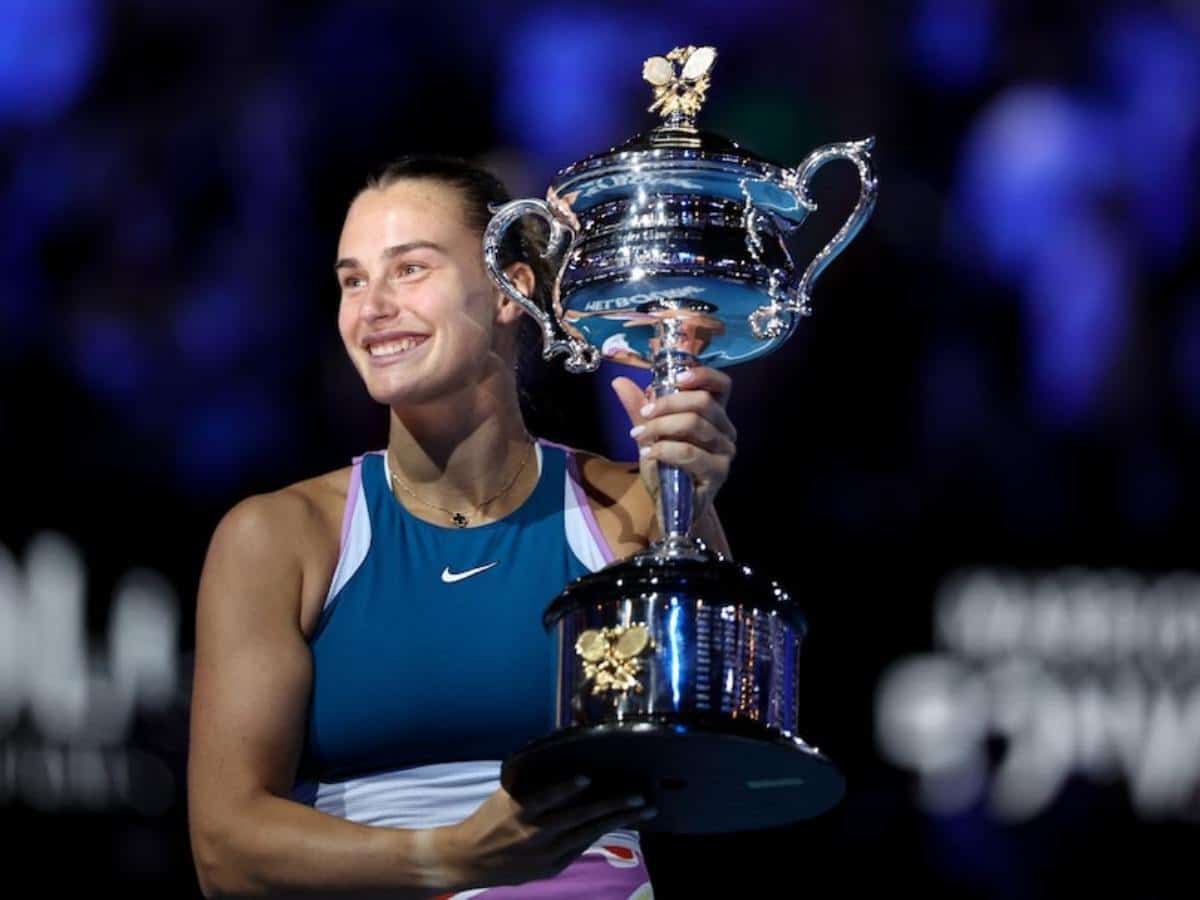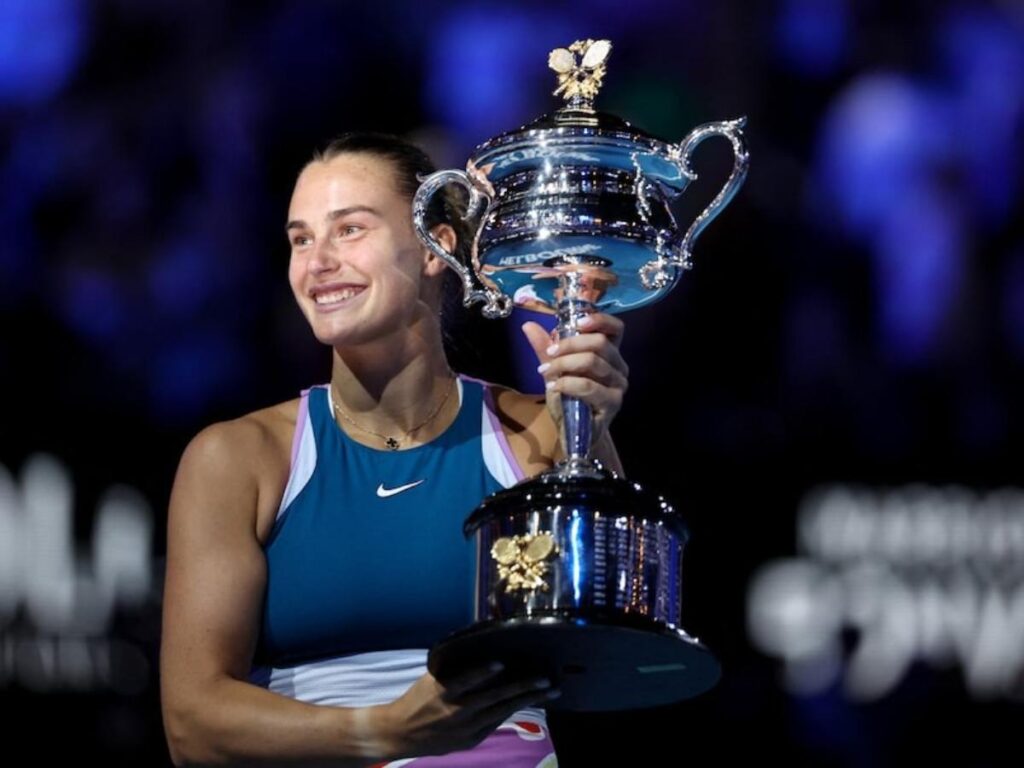 Sabalenka entered the 2023 Australian Open as the 5th seed. She was an outsider to be a championship contender. Having not won a Grand Slam tournament before, she was not really fancied to go all the way.
But Sabalenka surprised the world. She was on fire in Melbourne and swept every opponent in her way. The 24-year-old reached the final of the tournament without dropping a set. She had already surpassed her personal best by reaching the final, but that was not all. She lost the first set to Elena Rybakina but then turned it around. The big-hitting Sabalenka won the following two sets to take home her first major championship trophy.
She also achieved the World No.2 rank with this win, a position she has held on to. She has since played at the the Dubai Tennis Championship, where she reached the quarters. Sabalenka then did even better at the Indian Wells Masters, ending up as the runner-up. She is slowly catching up to World No.1 Iga Swiatek.
Continue Reading:
Chris Evert comments on the Briton's mental and physical fitness
Matteo Berrettini receives advice from Flavia Pennetta as his relationship with Melissa Satta continues to be dragged in the mud