The world No.2, Aryna Sabalenka once again opens up on the controversial Ukraine-Russia war. She talked about the locker room tension and lauds WTA for their efforts in conducting the tournament smoothly. The Belarusian star reached yet another final in a big tournament after defeating Maria Sakkari.
The ongoing invasion of Ukraine by Russia continues to create tension within the tennis world. According to Sabalenka, the strain is not only being felt by Ukrainian players. The WTA and ATP tours have prohibited players from Russia and its ally Belarus from competing under their national flags, but they maintain that individual athletes still have the right to participate.
Speaking after her semis win, Sabalenka said, "Well, listen, nobody can control emotions of others, you know. And I think WTA are doing their best to kind of control it. Yeah, of course it's a lot of tension between us. I mean, I'm still have this belief that I did nothing bad to Ukraines; not me, not Russian athletes, not Belarusian athletes, not one of us did something bad. Even some of us are like helping. Like not like, how to say, publicly, yes."
She further said, "I think WTA are doing really great job to support both sides, and whatever — I mean, I cannot control their emotions. I was through so many bad things, and unfortunately, I'm not able to say that because who gonna believe Belarusian girl. I mean, talking about her coach. All of us just trying to, you know, keep the calmest in the locker room. I have been through also through hell, and I understand that…
Speaking about Tsurenko, Sabalenka said, "I think Tsurenko withdraw, there was more than panic attack or more than political situation. I think there is something more. I had really tough situation last year with her coach the way he act to me. So I think that guy put so much pressure on her, and that's why that happen. It's nothing to do with WTA. I mean, they are doing their best job. What they can do? Nobody of us have this control in this situation."
Related: "Challenging for me to compete," Iga Swiatek blames injury for her AWFUL loss to Elena Rybakina in Indian Wells
Aryna Sabalenka set to face Elena Rybakina yet again for the title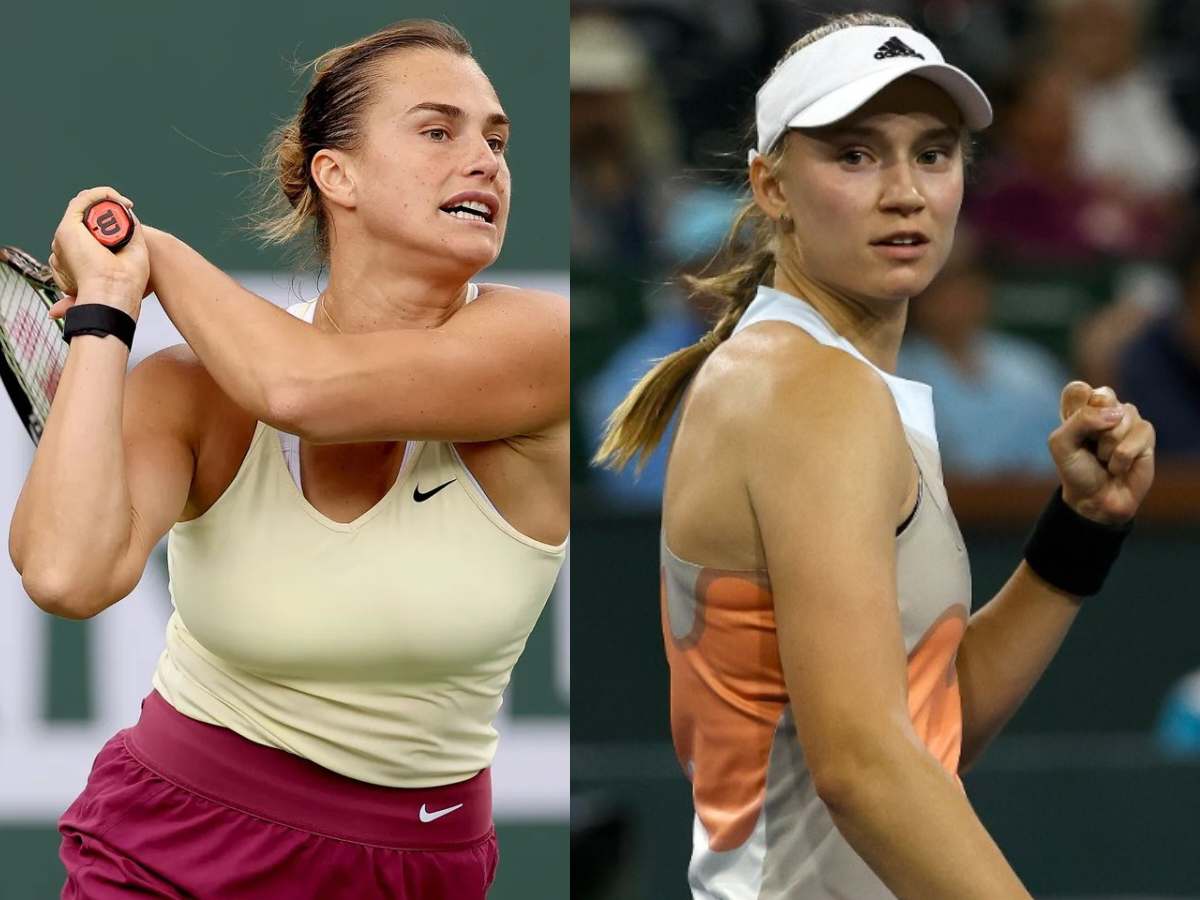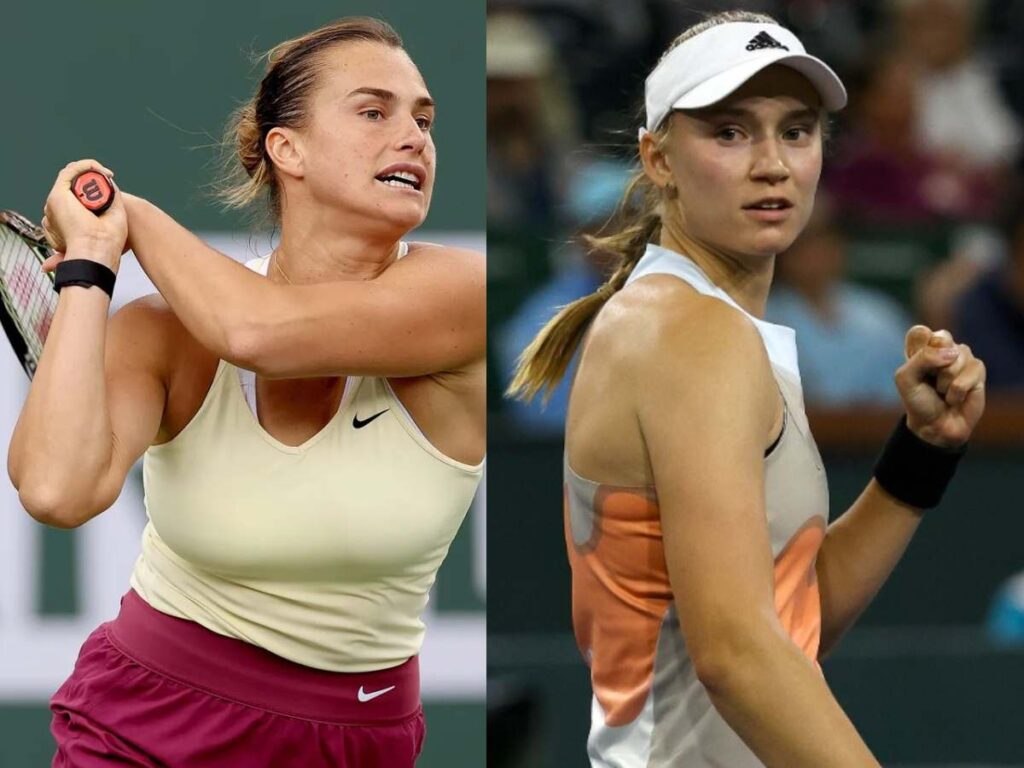 The Australian Open finalists meet once again within two months at the finals of the Indian Wells Open. In the semifinals, Sabalenka, who holds the second rank in the world, continued her excellent form this year by overpowering last year's finalist Maria Sakkari, dropping only five games. Meanwhile, Elena Rybakina, ranked tenth, defeated the defending champion Iga Swiatek in the semifinals and secured her first-ever appearance in a WTA 1000 final.
Even though Aryna Sabalenka boasts an outstanding record, Rybakina cannot be overlooked, especially after defeating the top-ranked Swiatek. In the semifinals, the Kazakhstani player produced 18 winners and successfully saved all five break points against Swiatek. Likewise, Sabalenka put up a dominant display in the semifinals, hitting 21 winners and converting five out of ten break points against Sakkari.
Nonetheless, it is worth noting that Sabalenka has emerged victorious in all four previous encounters against Rybakina, and all of their matches have gone the full distance. Fans and pundits alike anticipate that this match will be as closely contested as their previous meeting in the Australian Open finals.
Continue Reading:
"Didn't expect I'd play that good," Elena Rybakina surprised with her own performance against Iga Swiatek at Indian Wells
"Shame on the United States," Tennis fans slam U.S. government after Novak Djokovic officially withdraws from Miami Open