The 2021 French Open champion, Barbora Krejcikova, recently admitted that she has what it takes to defeat the women in great form this season. Namely Iga Swiatek, Aryna Sabalenka and Elena Rybakina. The 27-year-old was talking ahead of her campaign beginning at the French Open 2023. She was reminiscing about her French Open title win in 2021.
Barbora, in an interview with Eurosport, said that winning the singles title at the French Open in 2021 was completely unexpected for her. She said that the title win gave her confidence that she could defeat at the highest level if she put her head to it. "I feel that it showed me that I can actually play the highest level, that I should keep going. That I should keep practicing and working hard, as some other good things can happen." Reflecting on her bad French Open stint in 2022, Barbora said this year she is back with more resolve.
She almost issued a warning for the Big 3 in women's tennis right now, Swiatek, Sabalenka, and Rybakina. Krejcikova said "It's good that we have players like Iga Swiatek, Elena Rybakina, and Aryna Sabalenka that are dominating the tour, but I also think that there are so many players that are really consistent, and they are actually trying to make it harder for them. And I believe I'm one of them."
Barbora has won seven Grand Slam double titles too across all 4 formats. Jana Novotna, former Czech World No. 2, was her biggest inspiration, especially at Roland Garros, and is still the person she looks up to.
Keep Exploring: French Open 2023: Novak Djokovic vs Aleksandar Kovacevic Prediction, Head-to-Head, Preview, and Live Stream
Barbora Krejcikova feels players other than the current Big 3 in women's tennis ignored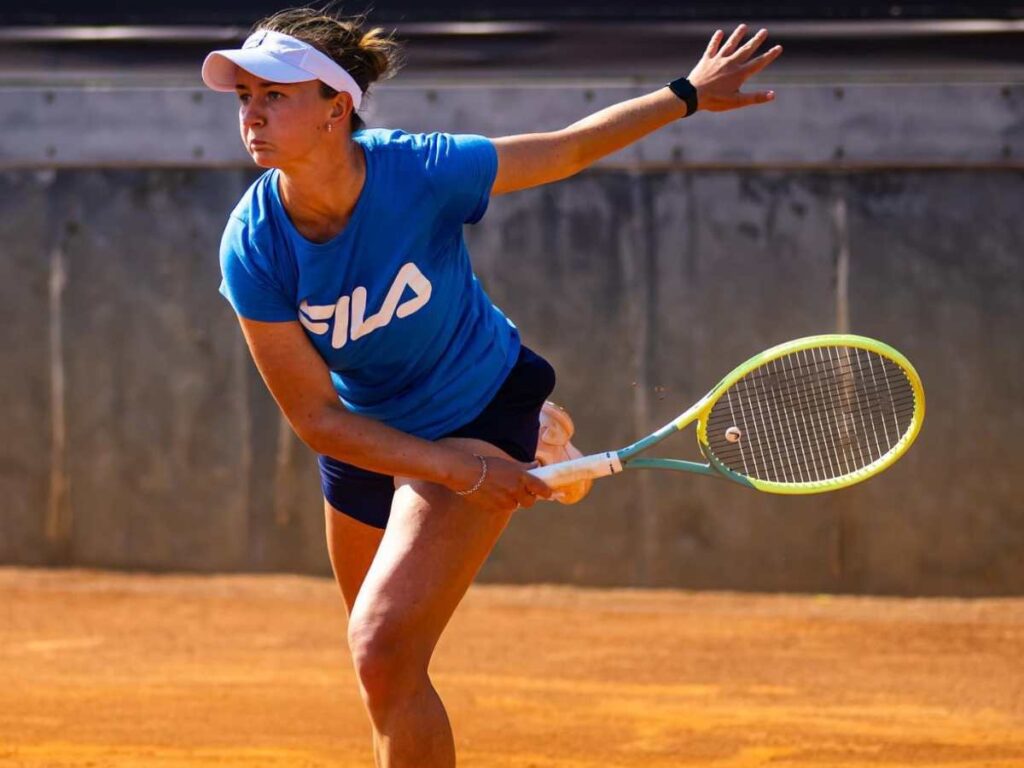 Krejcikova also spoke about how unfair tennis is to players who are not winning titles or not in top 5. She felt that tennis fans and media forget these players and the fact they are working very hard. Currently, she feels all attention is on the trio of Iga, Sabalenka and Rybakina and that is not very just to other players such as her. "Those three are such a good players, but everything was about them. I didn't really understand why it's not about other players as well."
Barbora Krejcikova defeated Iga Swiatek at the Dubai Championships. Her win stunned the World No. 1 and the tennis world. But that was quickly forgotten and the focus turned to the three players again.
"There are also other really good players that are ahead of me that are trying to make it as well. I just felt like at the beginning of the year I was really playing well, and I won in Dubai, and I was kind of forgotten," added Krejcikova. Aryna Sabalenka had also raised this issue a while back when she said that the press was ignoring Barbora Krejcikova's accomplishments.
In case you missed it: