Carlos Alcaraz, the rising Spanish tennis star, has recently shared his ambitious goals for the season. The 19-year-old, who is currently ranked No. 1 in the world, has set his sights on winning a Grand Slam and more Masters 1000 events. He understands that these tournaments are essential to achieving his ultimate goal of becoming one of the greatest players in the history of the sport.
Alcaraz has won three Masters 1000 championships and the US Open in 2022 among his eight ATP Tour singles victories. With his victory at the US Open, Alcaraz, who is 19 years old, became the singles rankings' youngest man and the first teen to hold that position during the Open Era.
Alcaraz stated that he wants to beat tennis legends Rafael Nadal and Novak Djokovic, but not to take away from their achievements. Instead, he wants to create his own legacy and be remembered for his own successes. His ultimate dream is to be considered one of the greatest players of all time, even if that means trying to get close to the achievements of players like Nadal and Djokovic.
Alcaraz's mindset and approach to his goals are truly fascinating. He knows that he is up against some of the best players in the world, but he is not intimidated by their success. Instead, he is inspired by their achievements and uses them as motivation to push himself to be better.
Alcaraz's dedication to his craft is evident in his work ethic and training regimen. He knows that achieving his goals will require hard work and discipline, and he is willing to put in the time and effort to make it happen. He understands that success in tennis is not just about talent but also about mental strength and perseverance. His humility and respect for the game and his competitors also speak volumes about his character.
He is not trying to take anything away from Nadal and Djokovic, but rather, he said "I am just trying to write my own history". He recognizes the importance of hard work and dedication, but he also knows that it takes a certain level of talent to achieve greatness in tennis.
Carlos Alcaraz's mindset and approach to his goals are truly inspiring. He is a young player with big dreams, and he is willing to put in the work to make them happen. His dedication, humility, and respect for the game and his competitors set him apart from other players and make him a player to watch in the coming years. It will be exciting to see how far he can go and what he can achieve in his career.
Related: "Epitome of what an athlete should be," Carlos Alcaraz named successor of Big-3 by Chris Evert
The rising tennis star who inspires young players with his resilience and humility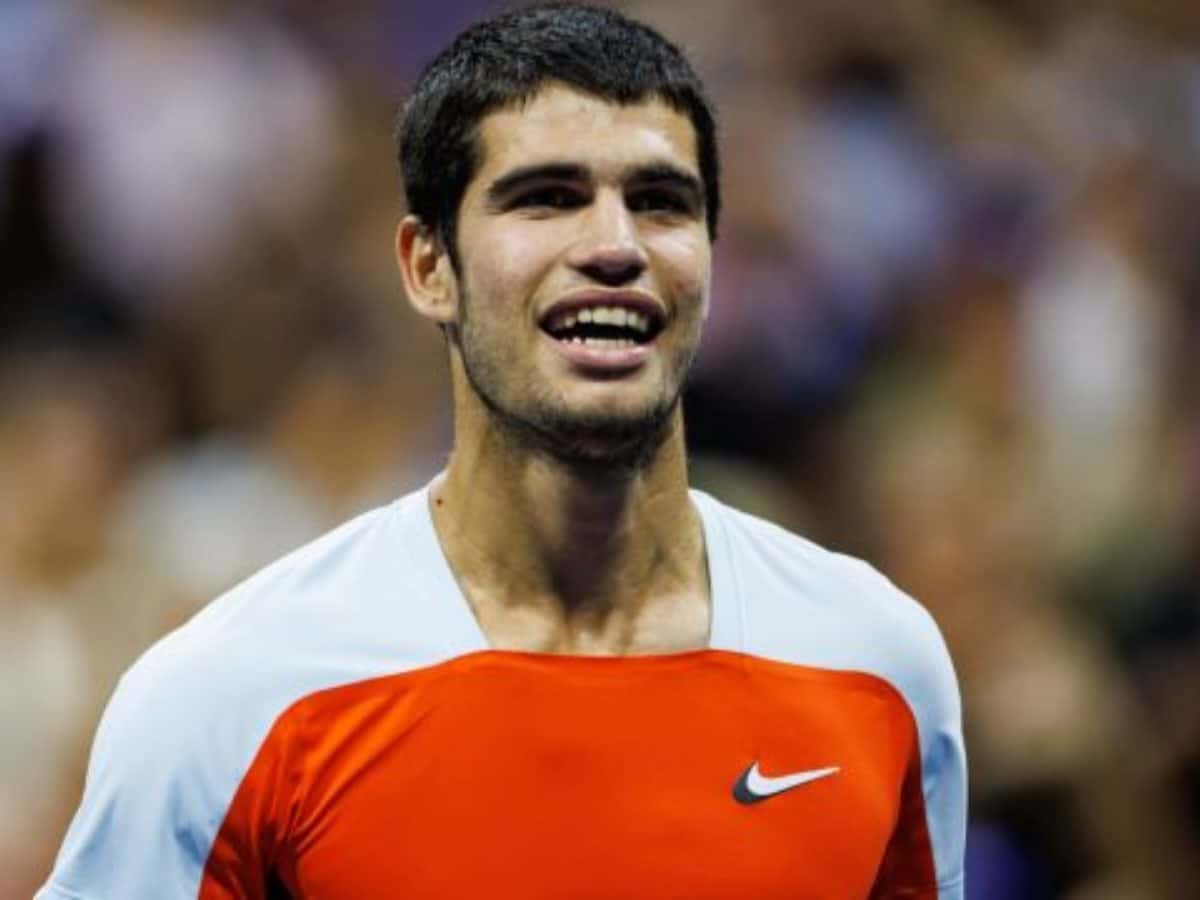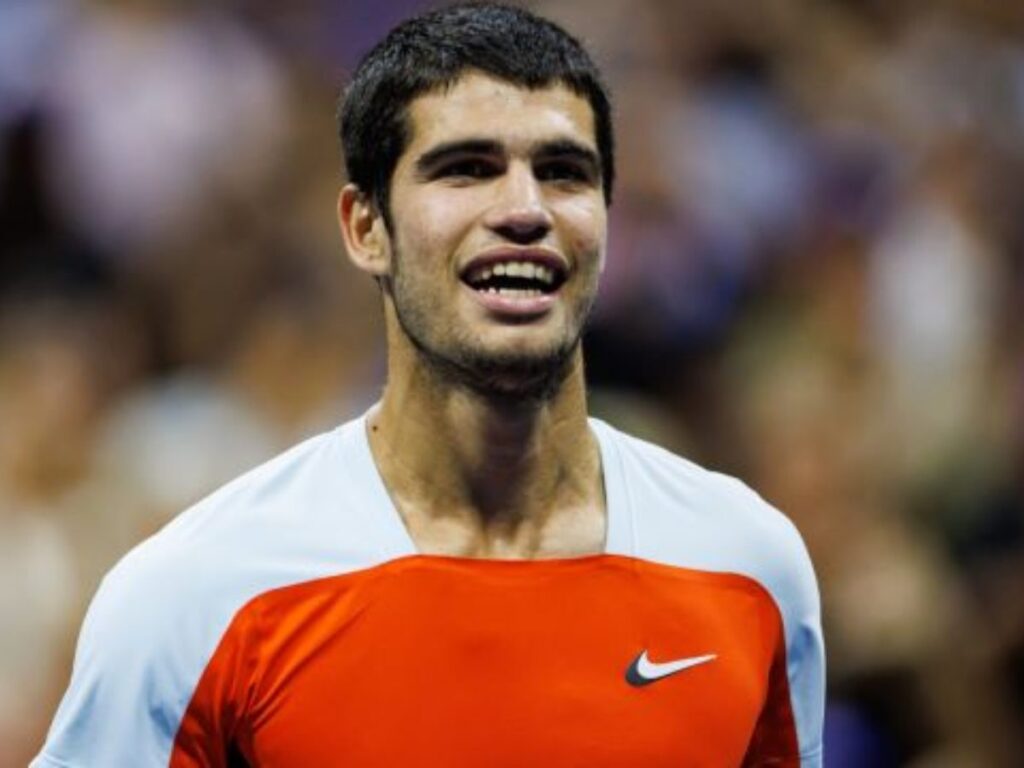 Carlos Alcaraz is a name that has been making waves in the tennis world. The young Spaniard has been making headlines for his impressive performances on the court, his mental strength, and his determination to succeed. But it's not just his tennis skills that make him an inspiration for young and upcoming players.
Alcaraz's journey to the top has been a long and challenging one. He started playing tennis when he was just three years old, and by the age of 12, he was already training with professional players. However, it wasn't until he turned 16 that he began to make a name for himself on the international circuit. Since then, Alcaraz's rise has been meteoric.
What sets Alcaraz apart from other young players is his mental strength. He has a never-say-die attitude that has helped him overcome some tough opponents and difficult situations on the court. He has also shown remarkable resilience in the face of adversity. In 2020, he suffered a shoulder injury that kept him out of action for several months. However, he used that time to work on his game and come back even stronger.
But it's not just his tennis skills and mental strength that make Alcaraz an inspiration for young players. It's also his humility and his dedication to the sport. Despite his success, he remains grounded and focused on improving his game. He has a strong work ethic and is always looking for ways to get better. He understands the influence he has as a young athlete and uses his platform to inspire others.
In case you missed it :
Carlos Alcaraz is in the 'Class' of Nadal and Djokovic claims Chris Evert, puts the World No 1 ahead of Zverev, Thiem and Medvedev
"Not having a crack" : Tennis fans go into a frenzy after Thanasi Kokkinakis clarifies comments about 'nicest girl' Elena Rybakina