As Carlos Alcaraz adds another trophy to his glorious career by winning the Indian Wells Open and climbing to No. 1 rank in the ATP singles rankings again, Chris Evert is highly impressed with him. She praised the young Spaniard for his skills and abilities that are shining day and night and enthraling the whole world.
The former tennis legend does not think any opponent stand a chance against him as he according to her do not have or show weakness which can be exploited. In an interview with the sports broadcaster EuroSport she shared her candid views about Carlos Alcaraz.
"I don't know how he can improve anymore. The beauty of his game is that he has no weaknesses whatsoever for any of his opponents to have a chance unless he's having a bad day. Other top players in the past, they've been brilliant, but you always felt like there was some sort of weakness in their game or something they could really magnify and bring out," she said.
"Carlos, the way he is defensively, and the way he is offensively, no other player can do those two aspects as well as he can. He is the best mover on the ATP Tour by far, I think. I think this is definitely going to be his year. I don't see how it can't be unless he gets injured," she continued.
Keep Exploring: EXCLUSIVE: Age is just a number, 43, or 34, says Rohan Bopanna
Chris Evert expects Carlos Alcaraz to win more Grand Slam titles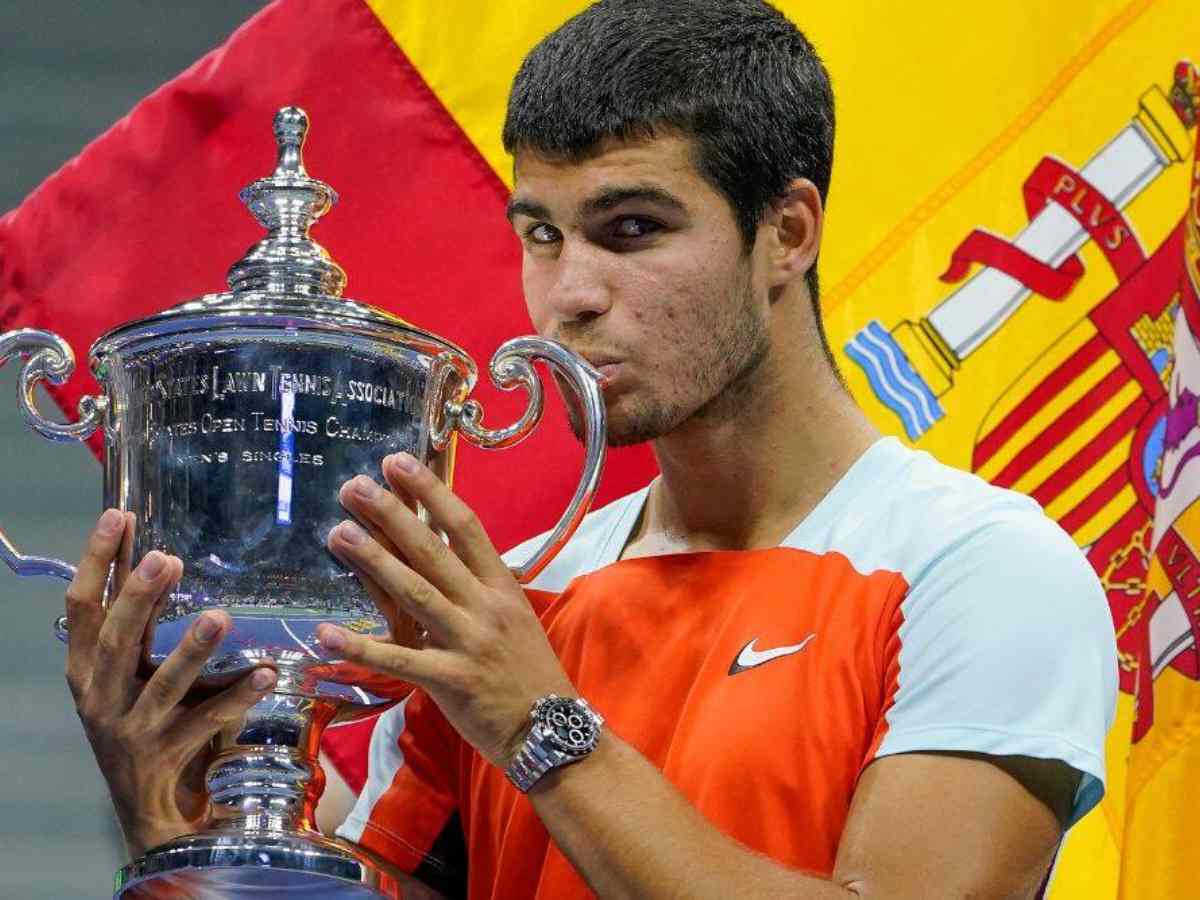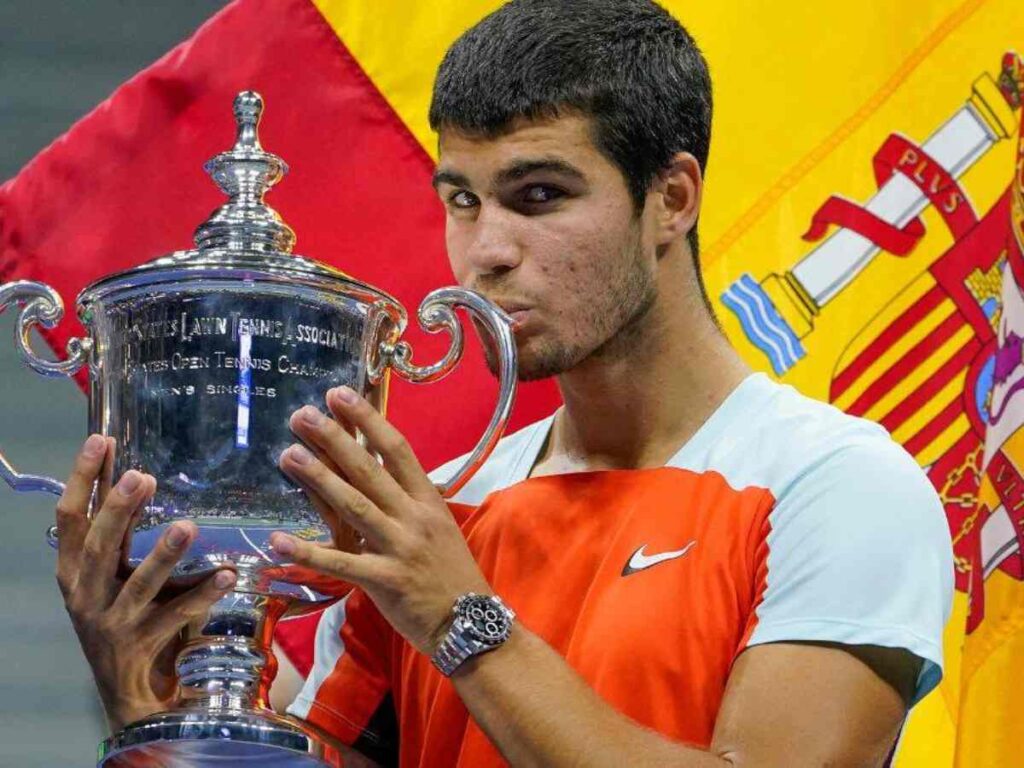 Carlos Alcaraz won his first Major title last season when he won the US Open men's singles title. He defeated Casper Ruud in four sets 6-4, 2-6, 7-6, 6-3 in the final. However, the 18-time Grand Slam champion thinks that he can win more titles in the future.
"I have high expectations. Some majors, maybe more than one, and maybe some good rivalries will come out of the men's side as well. He is going to win multiple majors. I'm in awe when I watch him, I'm flabbergasted. I'm just in disbelief at how well he moves, and how he improvises and adapts to certain situations," she said.
Although, he missed participation in the Australian Open 2023, he is expected to come on top in the rest of the tour. Also, since the clay swing of the season is about to start, it is expected that he will thrive on it and tennis tournaments which will be played on it.
Continue Reading: "That's going to be fireworks," Emma Raducanu's clash with Bianca Andreescu in Miami has Chris Evert buzzing with excitement
Chris Evert declares Carlos Alcaraz a perfect athlete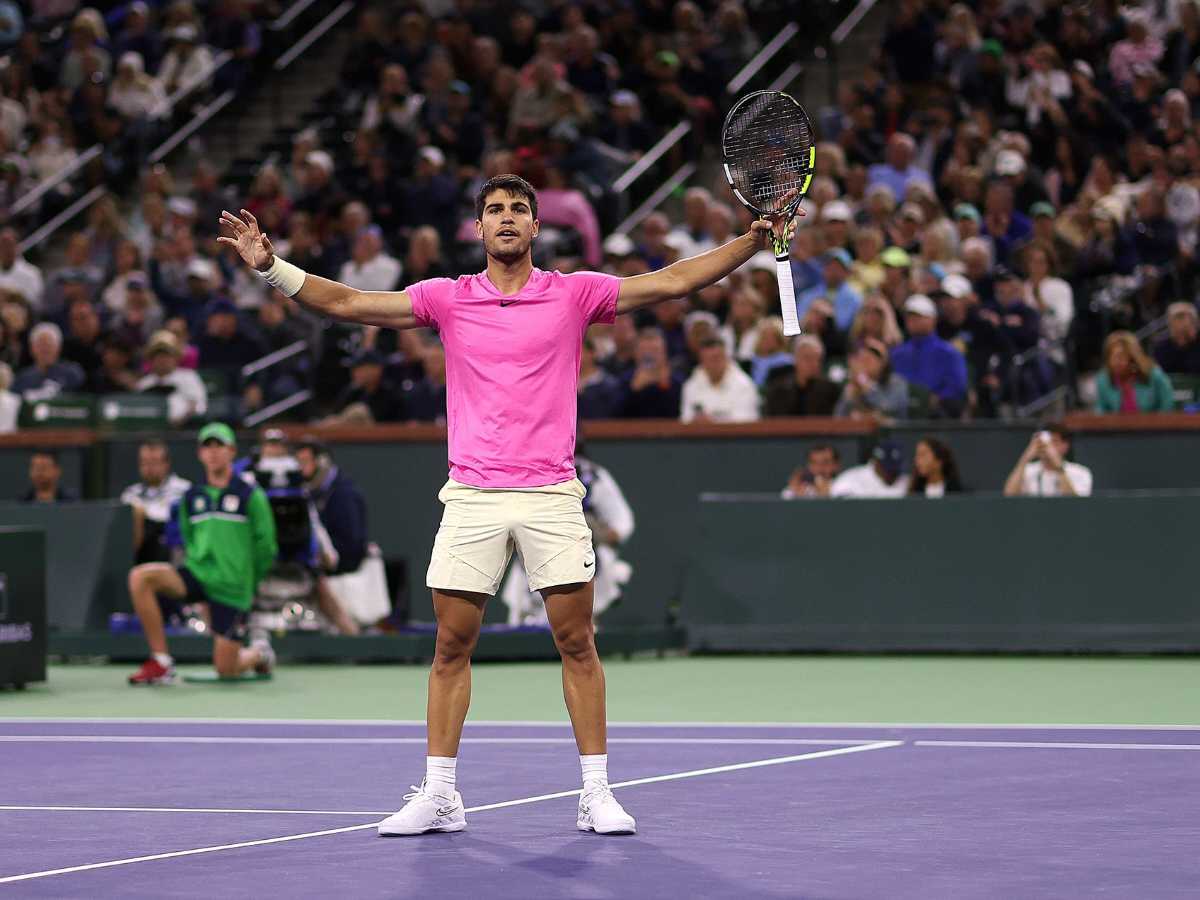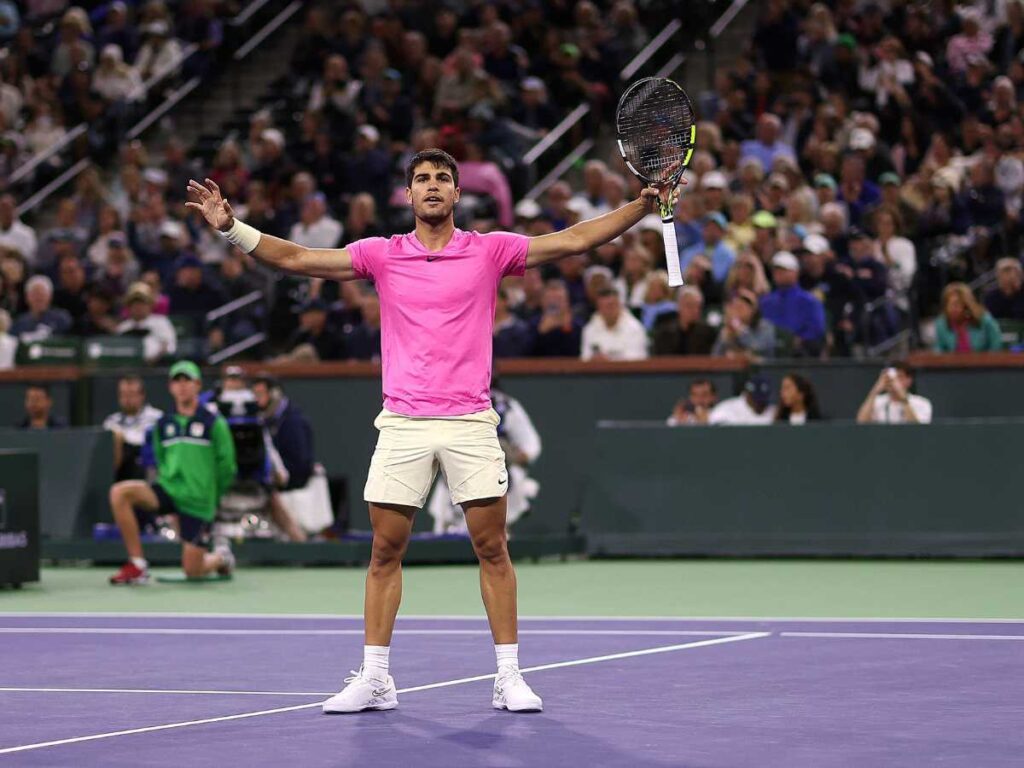 Carlos Alcaraz is for now one of the toughest and fittest opponents on the court. He can play long rallies and can hang on deep into the sets. This makes it harder for his opponents to beat him. Chris Evert who was known for her athleticism and cool demeanour during her playing days is in awe with the young Spaniard and how his outstanding qualities.
"I want to say he is the epitome of what an athlete should be, with the qualities, and the tool-set. He was born to be a champion. I just think if he stays the course and doesn't try to get too over the top with his creativity and with his imagination if he just stays the course and carries on that momentum that we just saw at Indian Wells, I think he is the number one in the world right now," she lauds.
According to Ice Maiden, the current World No.1 is someone who has taken tennis to a new and greater level. She compares him with The Big Three- Roger Federer, Novak Djokovic, Rafael Nadal in these aspects and believes that he can do take tennis to even greater heights.
"I think we're seeing a new level, a higher level of tennis. You always think you've seen the greatest with Roger and Rafa and Novak, but every decade it just seems like there appears a player that is at even a higher level than the former champion," she added further.
In case you missed it:
"Question is who can maintain," Elena Rybakina analyses her standard with that of Iga Swiatek and Aryna Sabalenka this season
"You should be behind bars for plagiarism," – Stefanos Tsitsipas schooled as his Michael Jordan reply to John Millman on social media falls flat