Carlos Alcaraz played his best match on the grass yet and he defeat Oscar Otte in straight sets to move on to round four 6-3 6-1 6-2. Alcaraz put up a really strong performance, perhaps even his best ever on grass, as he easily defeated Otte, who was in excellent form.
The German has a highly unique playing style that is based on his aggressive approach and lack of excessive thought. It is also suited for Wimbledon. Although not his best performance, he gave it his best go today because of Alcaraz's performance.
Also Read: "Very proud of the consistency"- Novak Djokovic eases past countryman Miomir Kecmanovic to advance into the fourth round at Wimbledon for the 14th time
"I'm enjoying every single second"- Carlos Alcaraz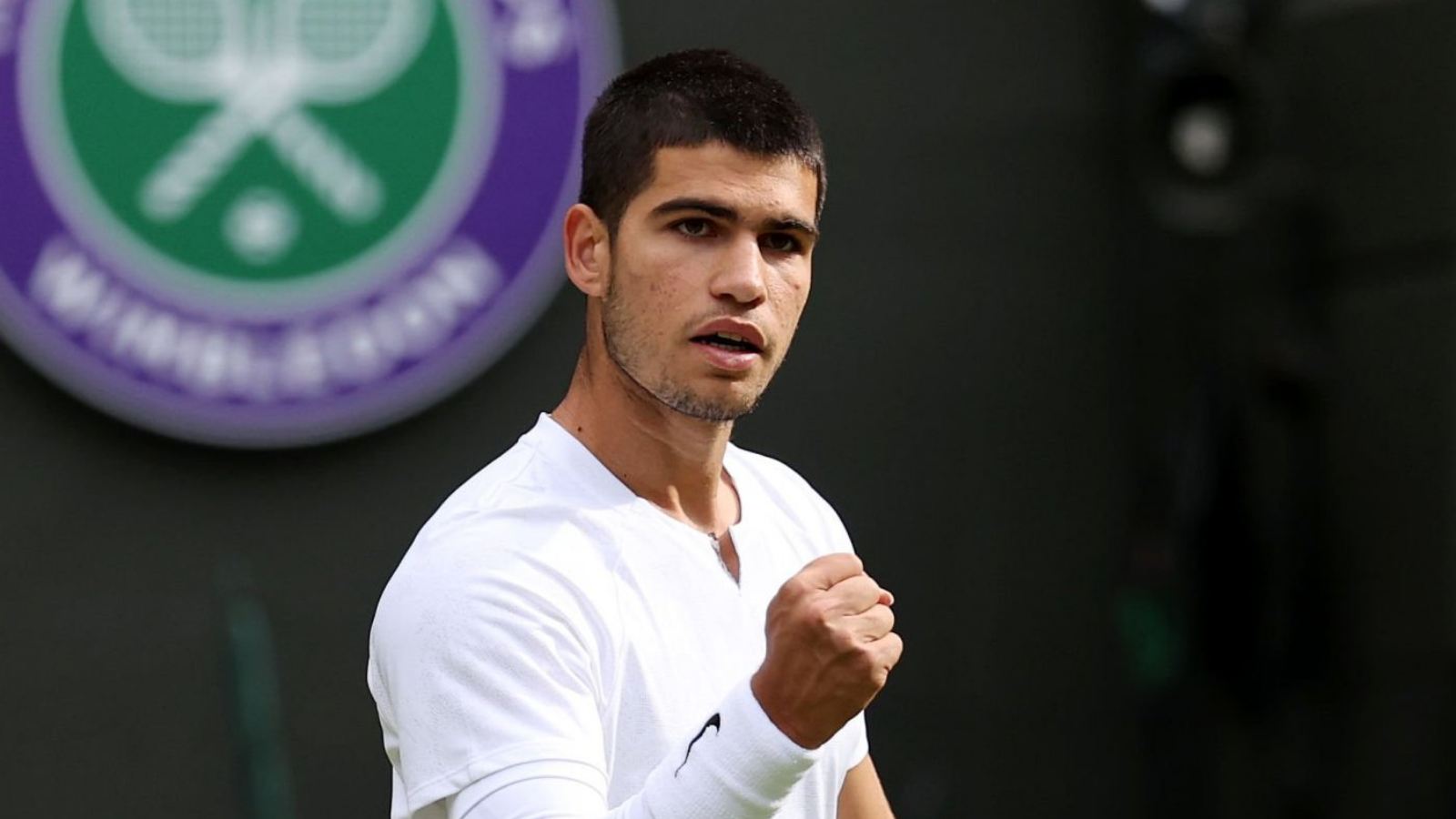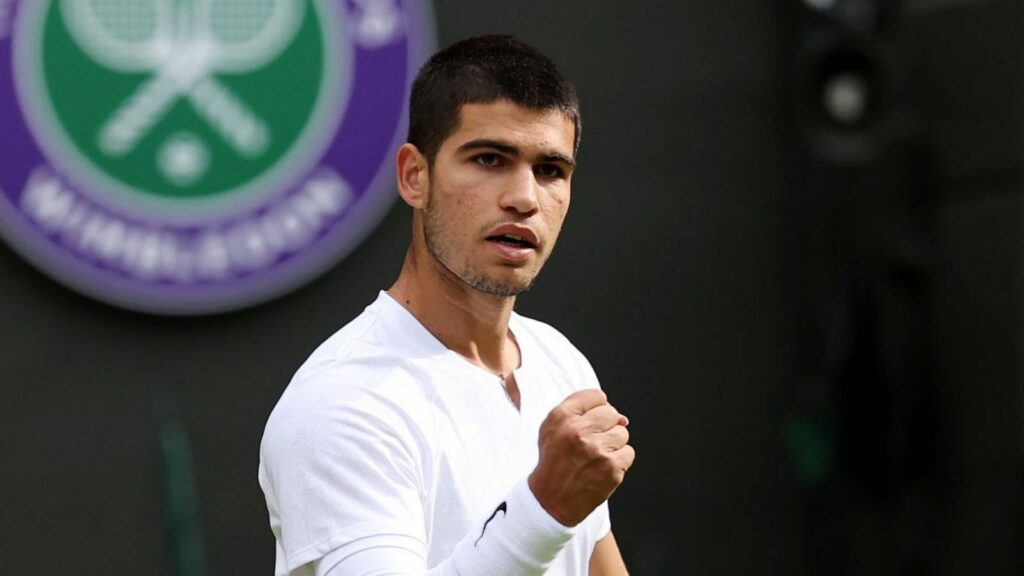 He was extraordinary. Even Otte, who excels at playing from the baseline, was unable to bear the pressure that Alcaraz applied with his serving and returning. Alcaraz won the first set with a score of 6-3. The Spaniard put on a tennis clinic in the second set, blasting 16 winners to just one unforced error.
The final was another one where Alcaraz proved better. There is simply not much to add here, there was a solid gap in the levels of these players today and the Spaniard moves on to round 4 after a deserved win. There is not much you can add there. 37 winners to only 8 unforced errors, that's quite brutal.
"This was the best match on grass that I played," Carlos Alcaraz said in his on-court interview afterwards. "I'm enjoying every single second I'm playing on the grass in this amazing court. I'm so happy to play here."
"Obviously, everybody knows the level of Jannik Sinner, he's a great player. He [has] played really well on the grass here as well, he's [an] aggressive player. It's going to be a really fun match, and of course, a tough match. We are friends off the court, but I would say on grass we are going to have a great rivalry over so many years," he added.
Also Read: "The hardest thing for me is… "- Carlos Alcaraz reveals what can stop him from winning the Wimbledon title
Also Read: RECORD ALERT! John Isner breaks the all-time ATP aces record in his match against Jannik Sinner