According to Eurosport analyst Chris Evert, there is a fascinating rivalry brewing in women's tennis between Iga Swiatek, Aryna Sabalenka, and Elena Rybakina. Evert believes that these three players could potentially become the "Federer, Nadal, and Djokovic of women's tennis," which is a source of excitement for her. Although many were worried about the retirement of Serena Williams, Evert believes that the emergence of this trio could lead to a rivalry that rivals the men's game.
According to the tennis icon, the three prominent players, who have won a combined total of five Grand Slam singles titles, possess the necessary skills to become "three great champions" in the upcoming years, beginning with the next major event at Roland-Garros in May.
Chris Evert said, "What I'm excited about as we get into talking about the women's game is that there are three players now that could be the Federer, Nadal, and Djokovic of women's tennis, and we know who they are: Iga, Aryna and Elena,". She also said "I see a rivalry with those three that could be very interesting. We thought when Serena retired, 'oh, my gosh, women's tennis is in trouble, and where's the next champion going to come from?' I think we're looking at where the next champion is going to come from – if not three great champions."
The tennis legend with 18 Grand Slam titles compared the potential impact of the three players to the dominant rivalry of Roger Federer, Rafael Nadal, and Novak Djokovic, which was observed in men's tennis.
Also Read: "Focus on tennis," Emma Raducanu's first-round defeat to Bianca Andreescu in Miami has fans disappointed yet again
Chris Evert Hails Carlos Alcaraz as a Promising Tennis Star Comparable to Rafael Nadal and Novak Djokovic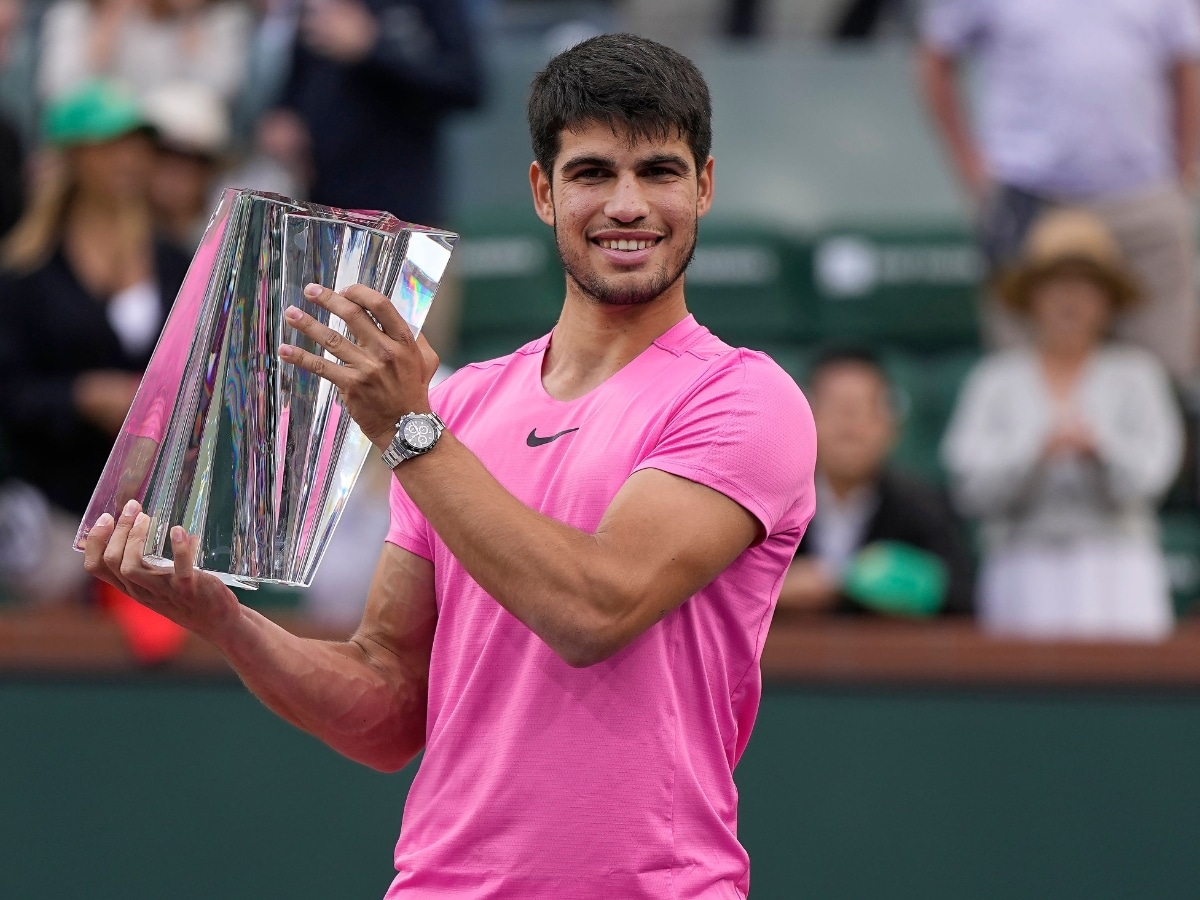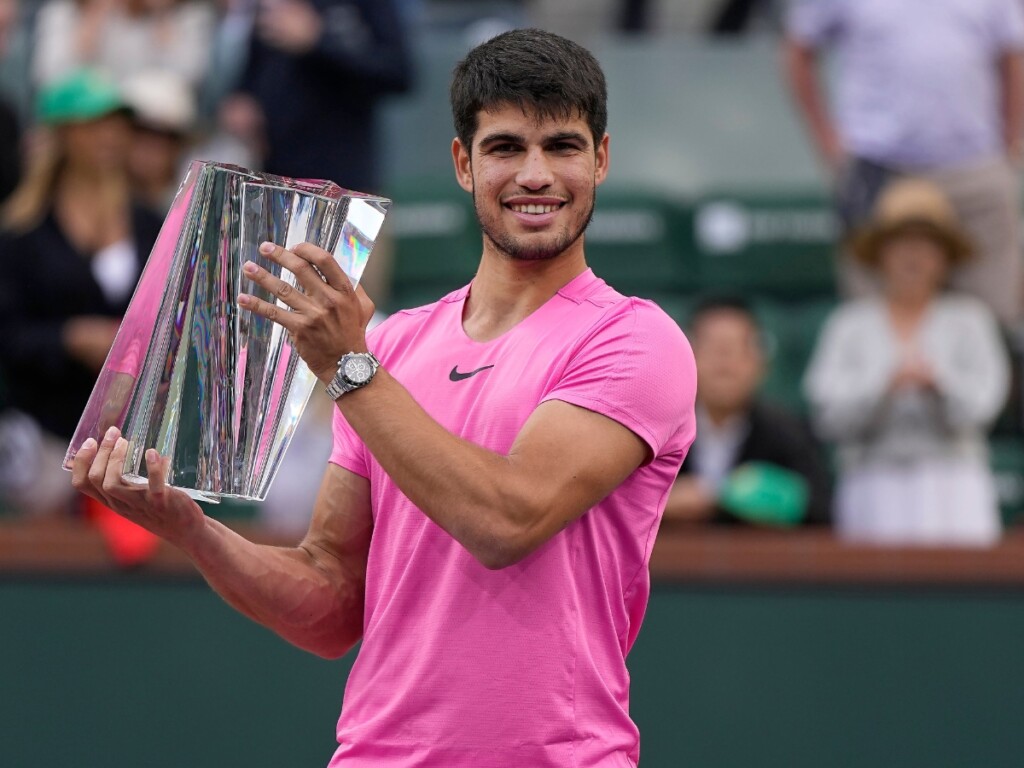 Chris Evert expresses astonishment at the skill level of Carlos Alcaraz, as she believes that tennis has finally found a player who is comparable to Rafael Nadal and Novak Djokovic. At 19 years old, Alcaraz has already won a Grand Slam and three Masters titles and is currently the top-ranked player in the world.
"I'm in awe when I watch him, I'm flabbergasted. I'm just in disbelief at how well he moves, and how he improvises and adapts to certain situations. I think we're seeing a new level, a higher level of tennis. You always think you've seen the greatest with Roger and Rafa and Novak, but every decade it just seems like there appears a player that is at even a higher level than the former champion," Evert further said to Eurosport.
Thta's not all, Chris Evert stated that while there were high expectations for younger players like Alexander Zverev, Dominic Thiem, and Daniil Medvedev, they never quite lived up to the level of Novak Djokovic and Rafael Nadal. However, Evert believes that Carlos Alcaraz is now in that same class and is on par with them.
Incase you missed it:
Fans react as Iga Swiatek withdraws from Miami Open and Billie Jean King Cup
"Those examples of successful returns motivated me," Carlos Alcaraz confesses to being inspired by Rafael Nadal and Novak Djokovic during injury spell