Spanish World No.1 Carlos Alcaraz yet again spoke about the inspiration he gets from the tennis greats Rafael Nadal and Novak Djokovic. The Spanish teen is looking to retain the Miami Masters title in the coming week and the World No.1 ranking. The tennis world is looking forward to seeing how the Spaniard will cope with the pressure.
As Alcaraz said, "I thought a lot about Nadal when I was recovering from my injury. Often when the best players have been out for a long time, they win their first tournament back. I wanted to be one of those players. Those examples of successful returns have motivated me."
Alcaraz continued his train of thoughts mentioning Nadal and Djokovic by name, "What Rafa did at the 2022 Australian Open, and when Djokovic has returned from absences, he has won important tournaments. These examples are inspirations to think, 'let's get back training' because I also want to come back the best I can to try to win." (Source: Eurosport)
Also Read: "No apologies should ever be necessary for taking care of your mental or physical health" : Fans react as Iga Swiatek withdraws from Miami Open and Billie Jean King Cup
Carlos Alcaraz has already beaten Nadal and Djokovic once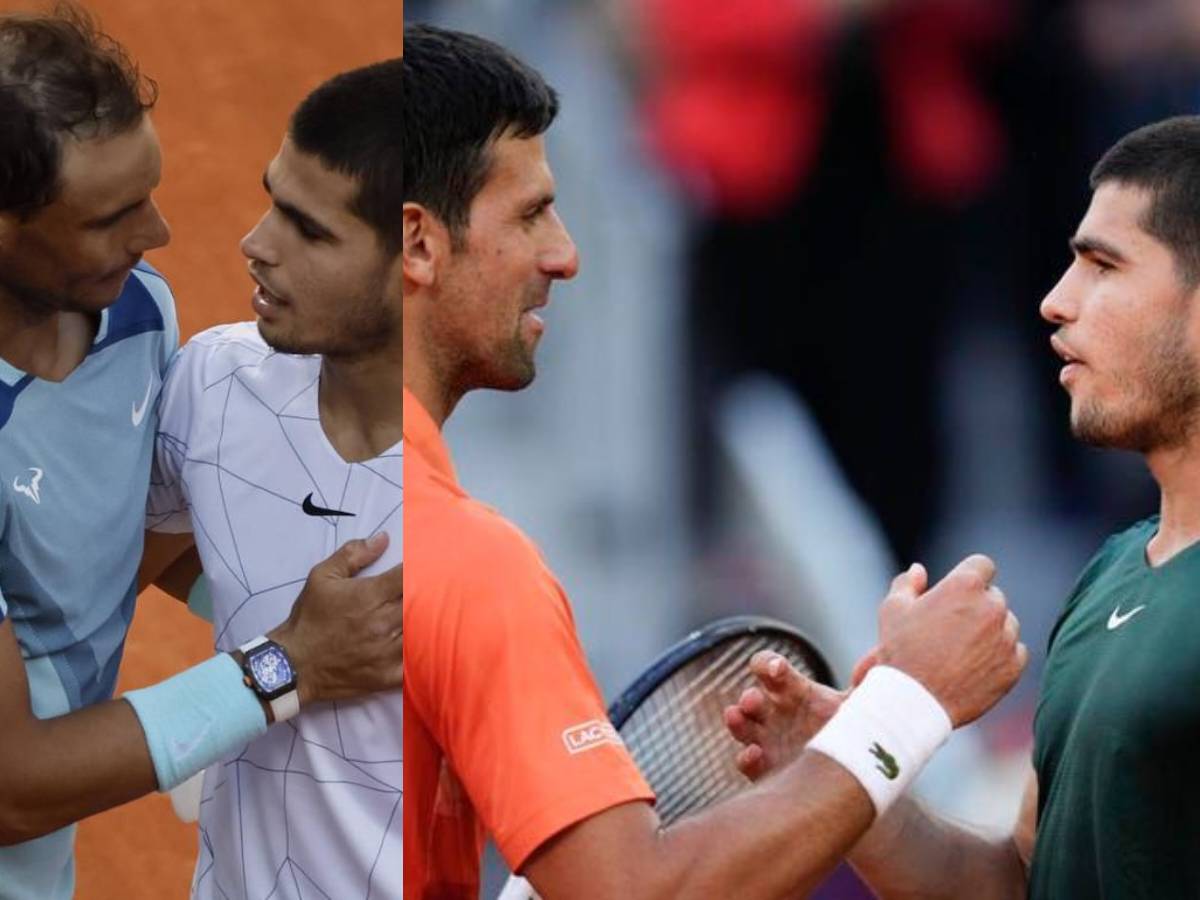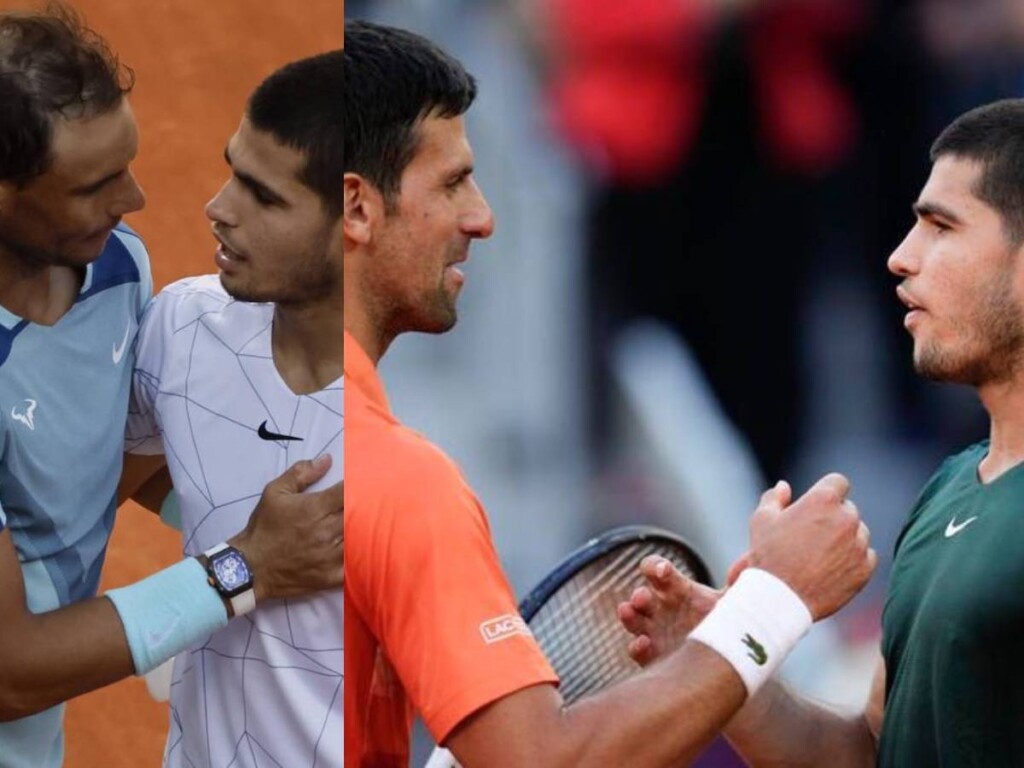 Alcaraz has a winning head-to-head 1-0 against Djokovic but trails Nadal 1-2. In their last head-to-head matches, the 19-year-old came out in winning colors against both these tennis greats. He had a terrific 2022 season – one of the best ever by a teenager in tennis history.
Carlos Alcaraz became World No. 1 at 19 years, 4 months, and 7 days, displacing Lleyton Hewitt's nearly 21-year-old record of being the youngest at 20 years, eight months, and 26 days. Apart from his maiden Grand Slam title at the US Open 2022, Alcaraz collected four other titles in 2022, which include two Masters 1000 tournaments.
Despite missing the Australian Open due to a leg injury, the Spanish wunderkind came back strong to win the Argentina Open last month. Following that, an injured Alcaraz lost in the Rio Open final against Cameron Norrie. Later skipping the Mexico Open, the Spanish teen came back in full force to clinch the Indian Wells Masters defeating Daniil Medvedev in the final. The ATP-1000 masters title also took him back to World No.1.
Alcaraz will be looking to start from where he left the tennis paradise last week. He will be trying his best to retain the Miami Masters title and the World Number 1 ranking.
In case you missed it!
"Nadal and Djokovic are not at the same level as Federer," Roger Federer's ex-coach Ivan Ljubicic gives his verdict on the GOAT debate
"Just trying to write my own history," Carlos Alcaraz denies having ambition to stop Rafael Nadal and Novak Djokovic from winning more Majors