Coco Gauff expressed her jubilation as her plane landed in Doha, Qatar on social media. The American is in the Middle Eastern country to participate in the Qatar Total Open 2023. The 18-year old humorously remarked that she had chosen the wrong moment to travel to the Middle East nation in order to miss the past FIFA World Cup 2022.
Gauff kept herself updated with what was happening during the World Cup in Qatar and responded to it quickly and consistently on social media. While several other athletes, such as Novak Djokovic, Victoria Azarenka, Diego Schwartzman and Emma Raducanu, were spotted in Qatar's stadiums, the American opted to watch the games on television rather than go to watch any of the games in person in the stadiums.
As Coco Gauff landed in Doha, she immediately shared a picture of the first photo of Doha on social media.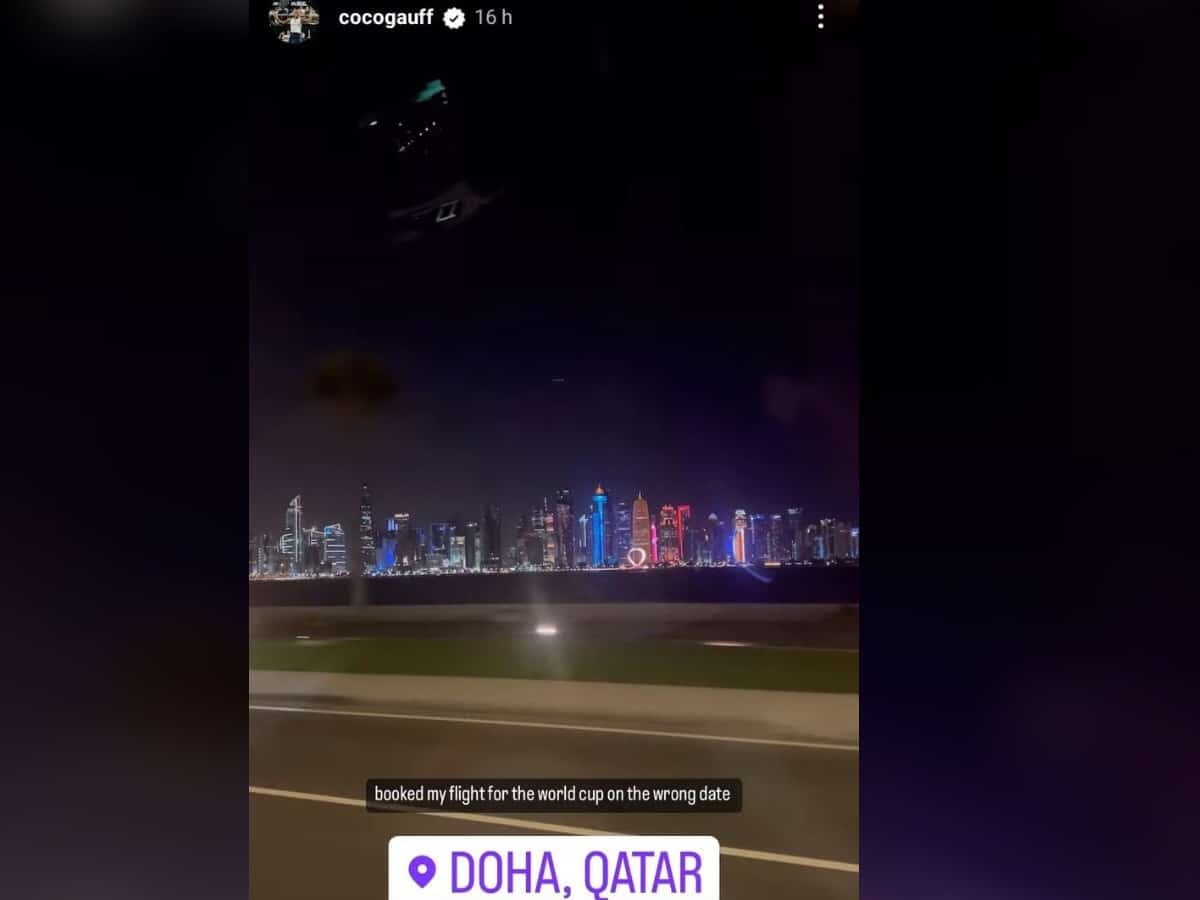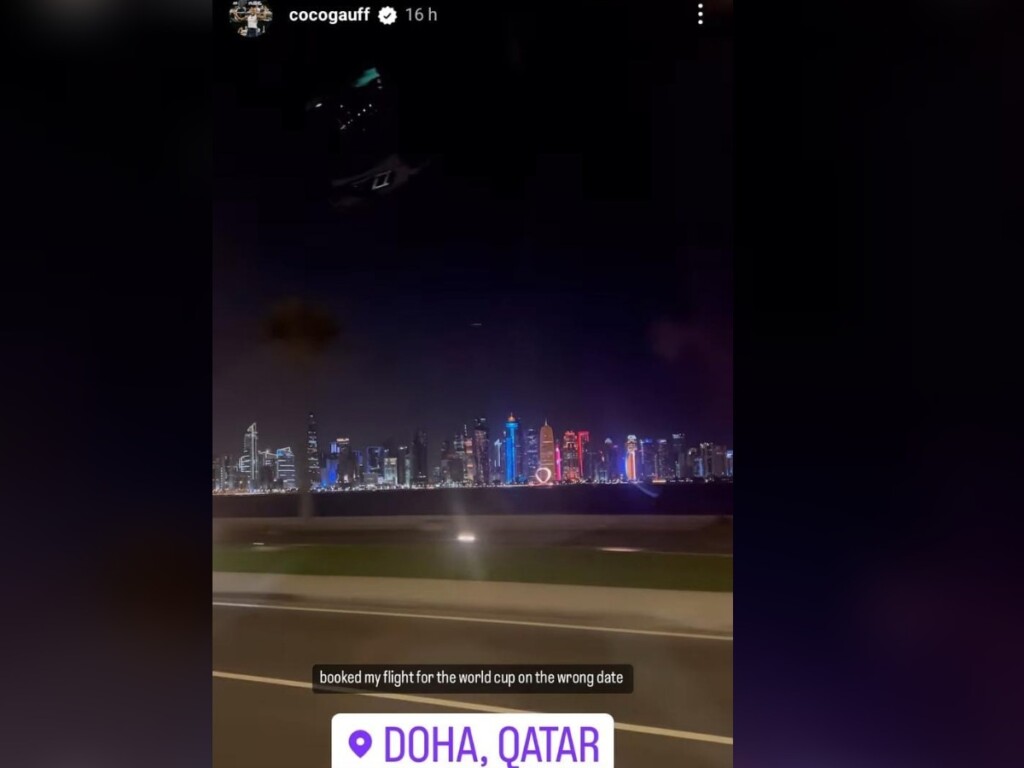 "booked my flight for the world cup on the wrong date," her caption read.
The Qatar Total Open tournament will be played from February 13 to February 18, 2023 at the International Tennis and Squash complex in Doha. It is a WTA 500 tournament.
Keep Exploring: "In what capacity?" Tim Henman casts doubt over the potential return of Roger Federer to Wimbledon
Coco Gauff is going to participate in both the singles and doubles events in Qatar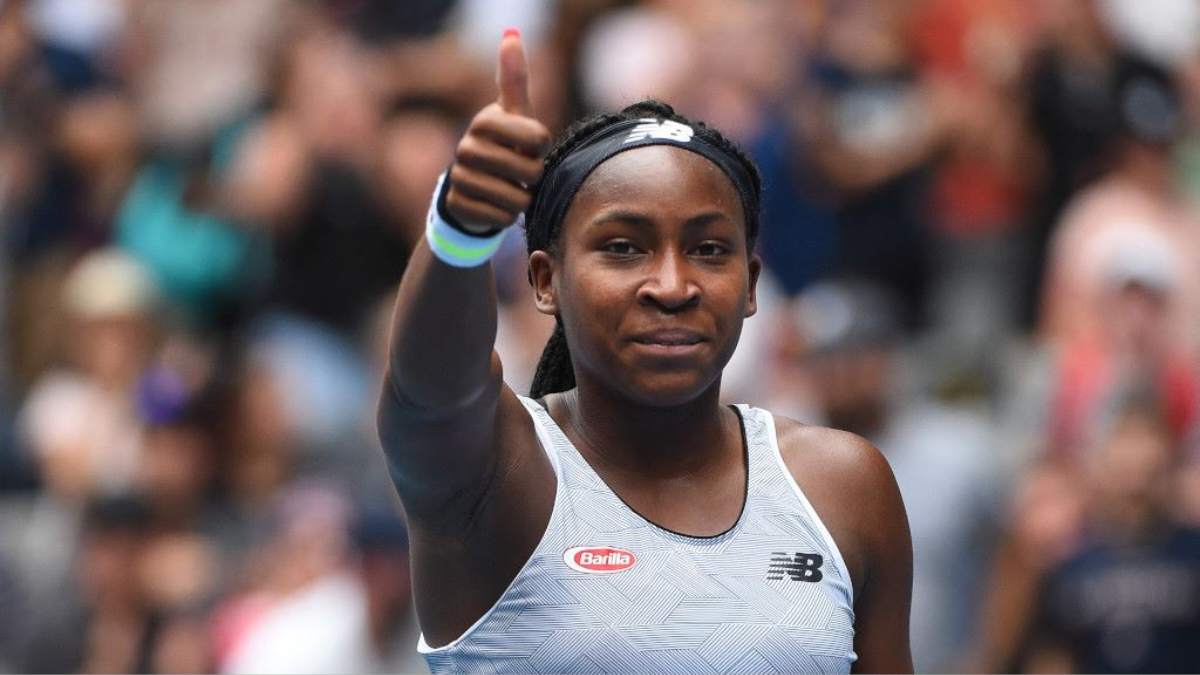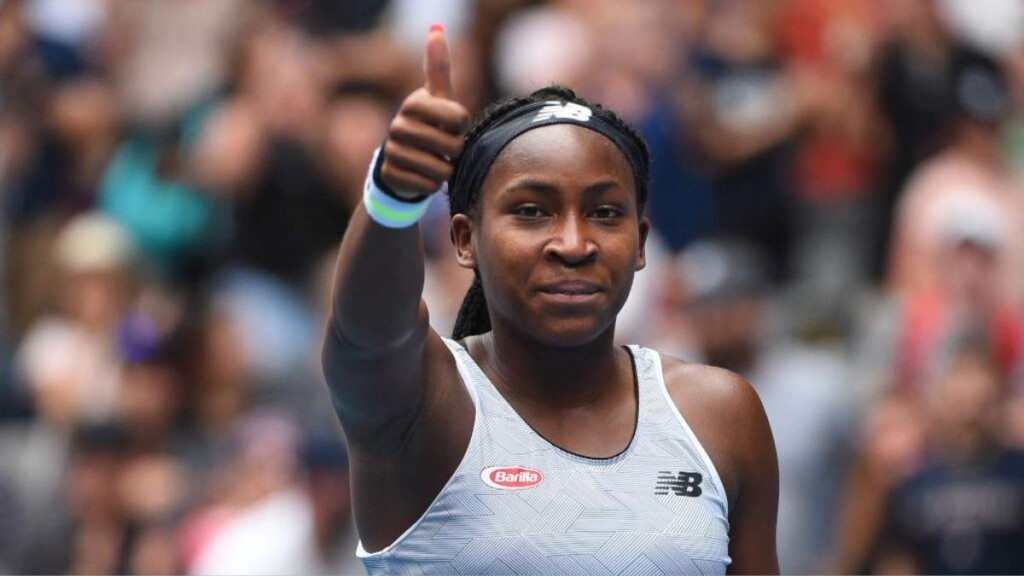 Ever since her encounter with Venus Williams in Wimbledon 2019, Coco Gauff has made giant strides. With consistent improvements, she has been able to impress both the critics and tennis legends. Meanwhile, she has also made lots of fans.
Last year, she made it to the final of the French Open. She also played in the WTA Finals 2022 at Fort Worth, Texas, USA. This year too she won the ASB Classic 2023 tournament and made it to the fourth round of the Australian Open 2023. She was defeated by Jelena Ostapenko 5-7, 3-6.
However, it is her pairing with Jessica Pegula that has grabbed the imagination of tennis fans. The all-American pair had a successful run last season. Both the players together won 5 WTA titles. They also played the final of the French Open 2022 doubles event. In the Australian Open they were knocked out in the semi-final round of the tournament by all-Japanese pair of Ena Shibahara and Shuka Aoyama.
This successful pair will be seen in the doubles event of the Qatar Total Open. The World No.6 has got a great chance to win her career's second WTA title.
Incase you missed it:
"The business side gives me safety," Iga Swiatek on creating a balance between tennis and its business side
Musician Phoebe Bridgers leads obscene chants targeted at Margaret Court for her controversial stand on the LGBTQ+ community