On May 1, 2023, the official Twitter handle of Tennis TV, @TennisTV, posted a tweet with the caption, "The pass. The bow. To set up match point… @DaniilMedwe is one of a kind 🕺 #MMOpen." The tweet was in reference to Daniil Medvedev's remarkable performance during his match against Alexander Shevchenko at the Madrid Open.
During the match, Medvedev produced a stunning passing shot winner that left the crowd in awe. After hitting the shot, Medvedev turned towards the crowd and performed a theatrical bow, further adding to the drama of the moment. The crowd erupted in cheers, appreciating the Russian player's showmanship.
The tweet by Tennis TV was met with a positive response from fans online, with many praising Medvedev for his on-court antics and his impressive performance. Some fans even compared Medvedev's style to that of other great tennis players, such as Roger Federer and Rafael Nadal. Medvedev's win against Shevchenko was hard-fought, with the match going to a thrilling three-setter. In the end, Medvedev emerged victorious, further cementing his place as one of the top players in the world.
Medvedev won the match eventually in three sets 4-6, 6-1, 7-5 to continue his good run in the 2023 season. He has made it to the Round of 16 and will face another Russian Aslan Karatsev.
Keep Exploring: Elina Svitolina proudly HAILS young Ukrainian kids who didn't give up on their 'tennis' dream despite a full-scale war
Fans React to Daniil Medvedev's Theatrical On-Court Antics at Madrid Open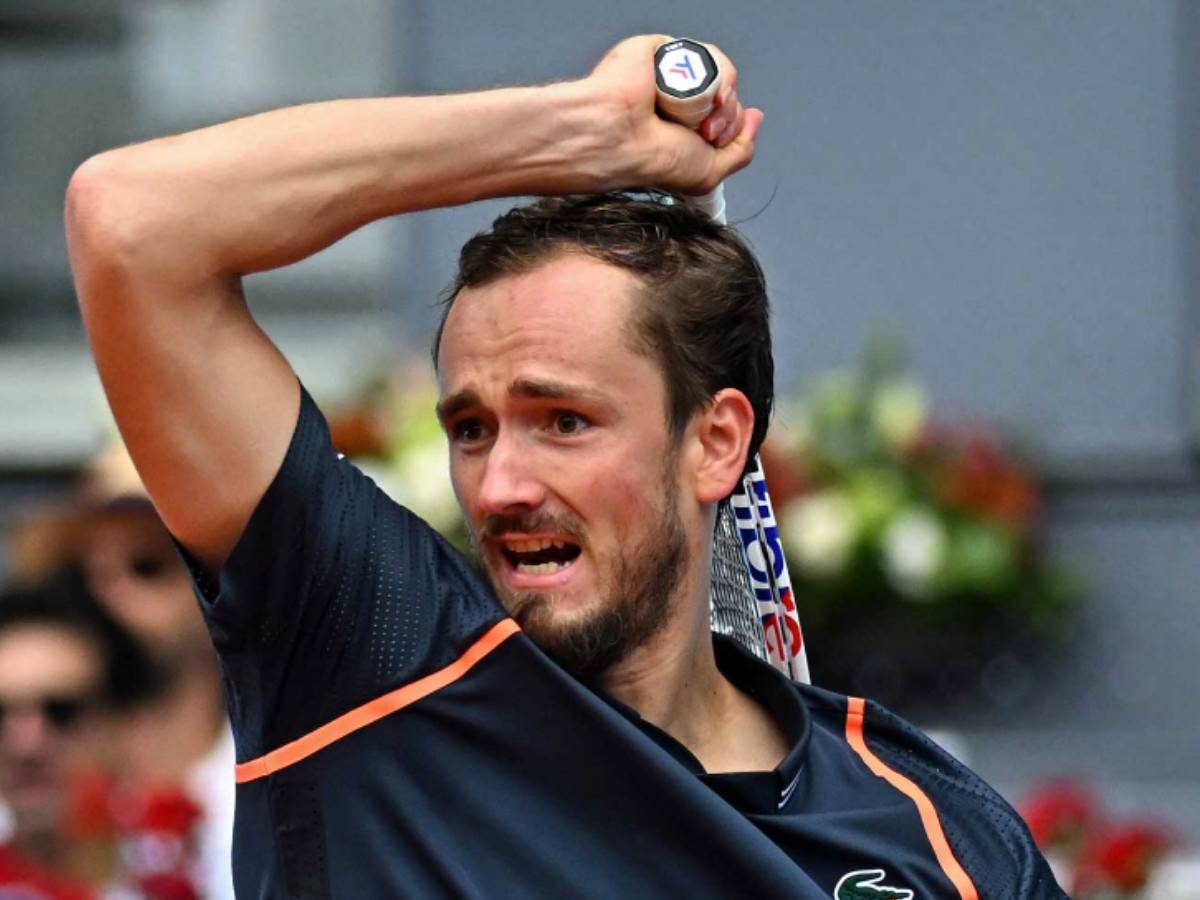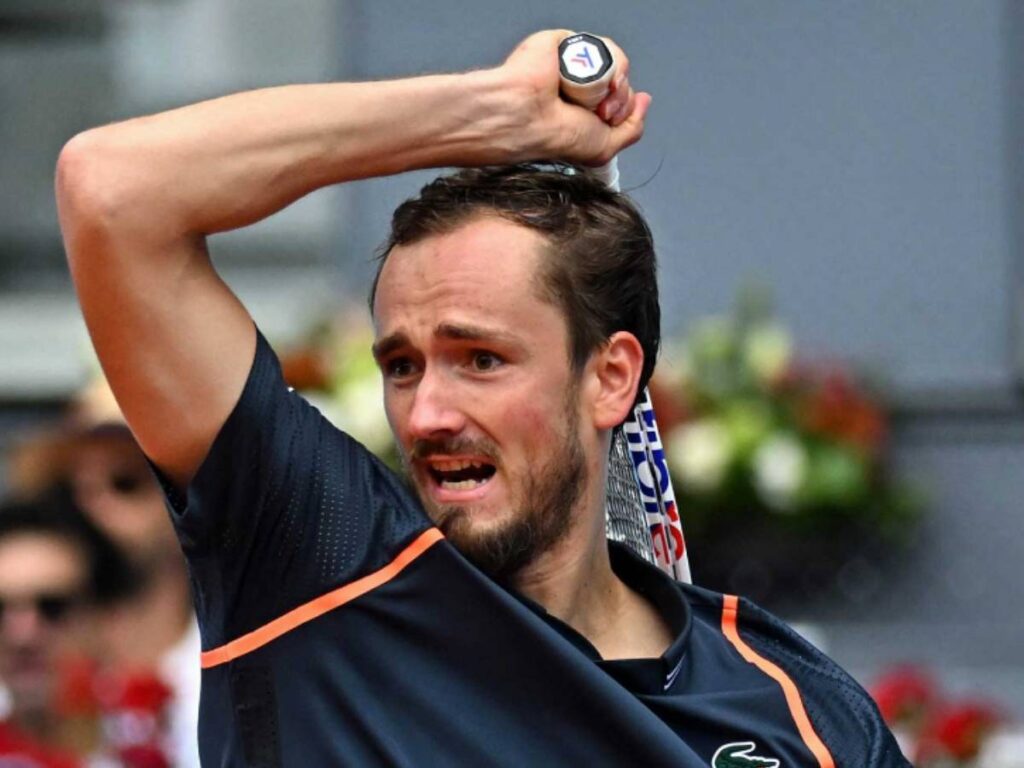 Tennis TV posted a tweet showcasing Daniil Medvedev's impressive performance and on-court theatrics at the Madrid Open. The tweet, which featured a video of Medvedev's stunning passing shot winner, was met with a positive response from fans online.
Many fans took to Twitter to express their admiration for Medvedev's playing style and his entertaining personality. One user wrote, "I like Dani's game and his theatrics :)," while another commented, "A typical Med passing shot!" Others fans wished Medvedev luck in the rest of the tournament, with one writing, "keep this humor going, you'll need it as you move to QF/SF & May be Finals 😁."
Overall, the response to Tennis TV's tweet was overwhelmingly positive, with fans praising Medvedev's skill and personality on the court. Medvedev's unique playing style and entertaining demeanor have won him a legion of fans, and his performance at the Madrid Open only served to further endear him to fans of the sport.
Going ahead, Medvedev will look to get as many wins as possible before the French Open. Clay is his least favorite and least favored surface but he has shown significant progress this season. With Nadal and Djokovic's injury concerns, he would fancy his chances for a best-ever run at Roland Garros.
In case you missed it :