Daniil Medvedev has had a great run on the clay in 2023. After being unable to win a single game on the dirt last year, the Russian showed massive improvement this year. He not only won matches but also took a title in Rome, his first ever on clay. To his advantage, the big win came just before the Roland Garros. His confidence will be sky-high.
However Medvedev will make sure that he doesn't think ahead of himself. "I don't know," he said, when asked about his chances in Paris. "Because I also don't want to put too much pressure on myself, in a way. What happened in Rome was amazing, especially beating a lot of good players, you know: (Alexander) Zverev, (Stefanos) Tsitsipas, (Holger) Rune, (Bernabe) Zapata Miralles, (Emil) Ruusuvuori who went three sets with (Carlos) Alcaraz in Madrid.
"I know that it's also tricky and you have to kind of use this confidence, but not get cocky, if we can say, because that's where the danger is," he further said. Medvedev very well knows that he is playing well. However, in sport, the tide can turn at any moment. He needs to stay level headed and focused for the next fortnight as well.
Related: Daniil Medvedev handed a fairly easy draw in his pursuit for a rare French Open title
Daniil Medvedev understands new match is a new story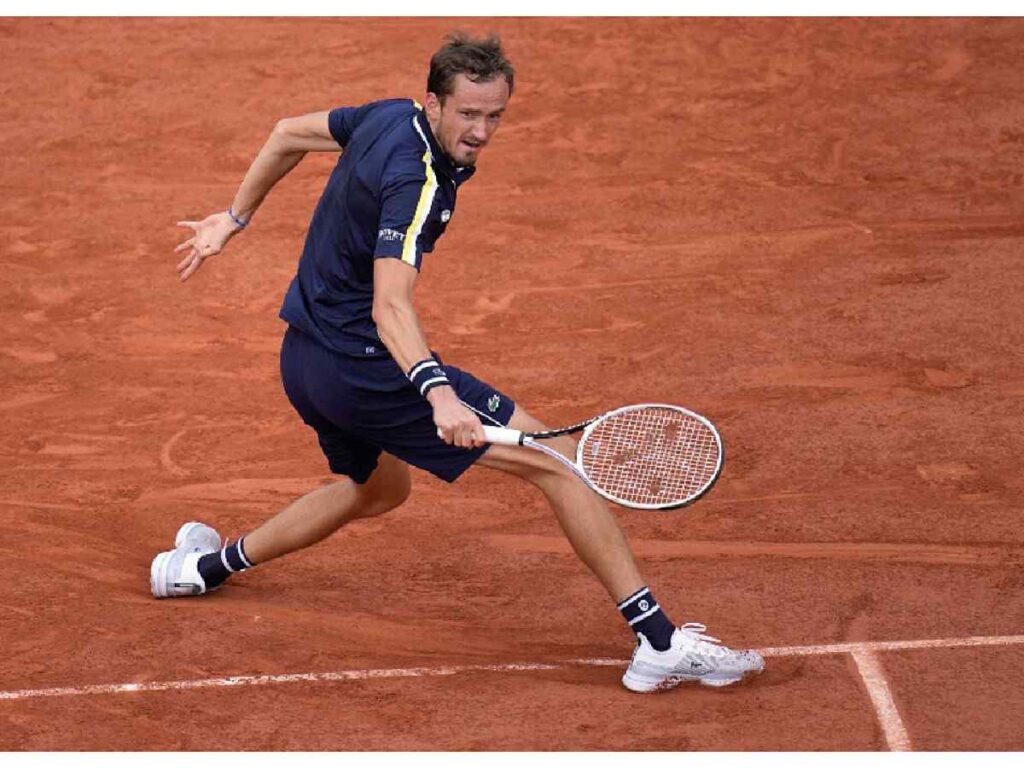 Medvedev, over the years, has understood the fickleness of sport. He doesn't want to get too ahead of himself. The best way to stay grounded is to treat every game as a fresh one. "The thing with tennis is as soon as the first match starts, it's a new story and you don't know what's gonna happen, whether you'll play well or not, whether your opponent is going to play well or not, if I'm gonna win or lose," said the current World No.2.
Medvedev further said, "For the moment, everything is okay. I'm confident. I'm going to try and apply that to the tournament, and then we'll see what happens." He needs to draw the required confidence from the Rome win and forget everything else. The real prize is in Paris and all his focus should be right there. Can he lift a Grand Slam with renewed energy on the clay? Time will tell us.
In case you missed it: